This month, award winning American restaurant, CLAW BBQ RAK celebrates their first-year anniversary and to mark the occasion, is launching a new staycation and brunch deal, "CLAWcation, a fun-filled weekend affair combining mouth-watering culinary delights with a relaxing overnight stay.
The "Best American Restaurant" of 2022, is hosting their high-spirited CLAWtastic brunch every Saturday from 1pm-4pm. Restaurant-goers can enjoy their favourite brunch in this stunning setting, with an extensive terrace offering views of the 750-metre private beach and the Arabian Gulf, whilst indulging in some good ol' American hospitality.
The 'All American' bunch is offering their renowned fresh seafood, flavoursome smoked BBQ meats, roast carving station, zesty salads, indulgent desserts and more! The food is inspired by the restaurant's deep American roots, imparting authentic Southern flavours to each delectable and mouth-watering dish. All these hearty dishes are served alongside their famous, punchy cocktails and mocktails.
With brunch packages starting from just AED 175 for the soft drinks package, the different CLAWcation offerings include the option of a weekend getaway which allows guests to enjoy a brunch and stay deal with breakfast and late checkout until 5:00 PM the next day.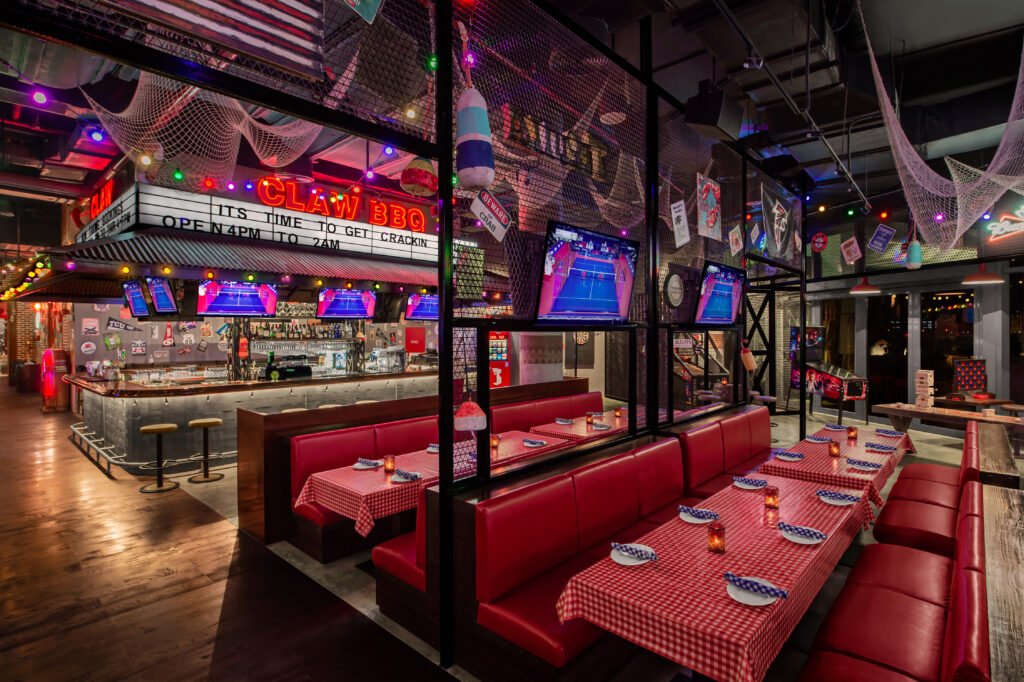 AED 800 – regular alcoholic package for 2 adults
AED 700 – non-Alcoholic package for 2 adults
Alongside the delicious food and signature beverages, guests can enjoy CLAW BBQ RAK's funky & soulful live entertainment with Mime Akrofi as well as their resident maestro of music, DJ Graham Sadler, spinning tracks and blasting popular tunes for everyone to boogie their way into the weekend. For the more adventurous crowd, a variety of games are set up around the restaurant to enjoy free of charge such as the Mechanical Rodeo Bull, Pin Ball Machines, Boxing Machine, Jenga Game and Billiard to name a few.
And the fun doesn't not stop there! Brunch goers can extend their package from 4pm-6pm for the Happy Hour so the party doesn't have to end early.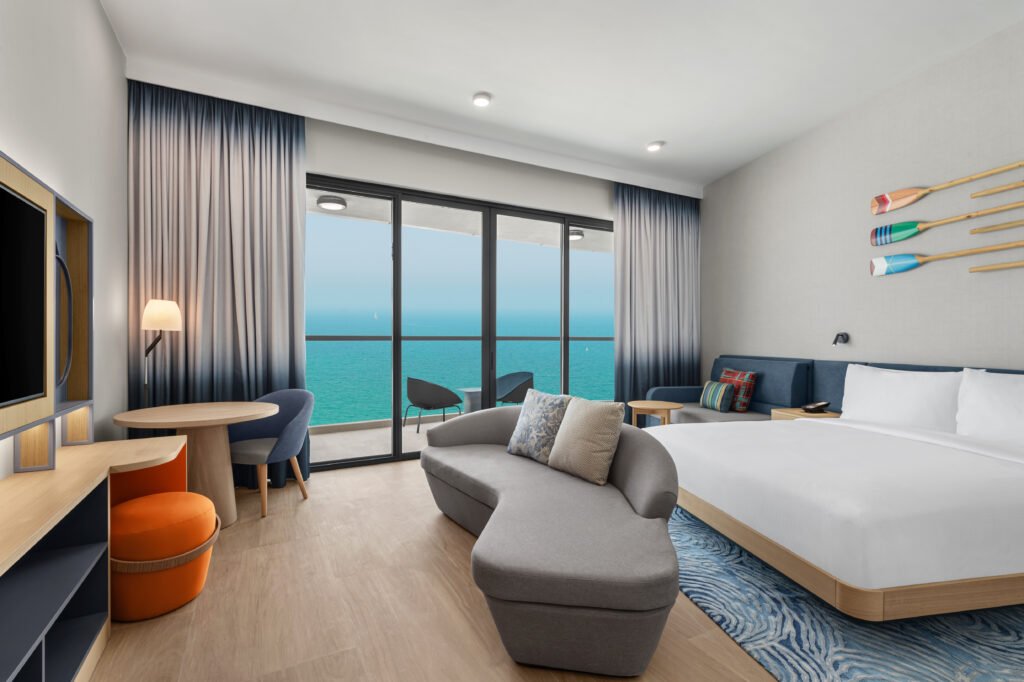 The CLAWcation offer includes Standard Sea or Island view rooms, allowing guests to wake up with the stunning scenes of the property. The hotel's interiors are inspired by a "day at the beach" – encouraging good vibes with colourful boat paddles hung in the guest rooms and surf boards adorning the restaurants and public areas.
Guests can indulge in the incomparable Ras Al Khaimah sunsets whilst sipping on bubbles or cocktail favourites from CLAW BBQ RAK amazing terrace, making for the perfect weekend getaway to relax and savour moments of bliss.
To know more, visit here.