Award-winning dining and unwinding hotspot Masti launches its spectacular 'Birds and Bees' beverage menu, offering exotic and the finest health-giving concoctions. Designed with sustainability at its core, each drink uses all parts of the plant, from its leaf to root and fruit to create exciting new flavor combinations.  
To curate this menu, MASTI partnered with a world-renowned herbalist to ensure the ingredients are used in the best possible way to ensure maximum health benefits. The resulting rich flavored beverages bring out the medicinal and herbal properties of each of their ingredients. The menu will feature some never-seen-before combos, make use of extraordinary techniques, and will prove to be a treat for the guests.
Apart from several fruity combinations, one of the key highlights from the latest menu is 'At Times, Bitter is Better'. The curated beverages under this section will make use of carefully selected botanicals which until now were solely used for their medicinal properties in 'Ayurveda' and ancient Chinese medicine and helped humans for more than 4,000 years.
While sharing his thoughts on the occasion, Daniel Miranda, General Manager at MASTI commented: "The new cocktail menu is inspired by our commitment to raising awareness about the contributions of birds and bees to our lives and how dependable we are on each other, in addition to the health benefits of plant-based ingredients. As the pioneers of fusion dining in the UAE, the menu underscores our unique proposition of offering a stellar twist to everything classic. We are confident that these new blends will offer an immersive experience to all our guests proving to be a treat for their palettes. Each cocktail offers a refreshing quality and is steeped in the wisdom of ancient philosophy. We are super excited to introduce these healthy and rare combinations which will certainly offer an exciting new experience to everyone who indulges in them"
MASTI's 'sustainable' menu exclusively utilizes every part of its produce. All leftover fruit from pressed juice is re-processed to create festive garnishes for cocktails in the form of fruit leather and various jellies to help customers maximize the drinks' benefits. Each drink on the 'Birds and Bees' menu comes with its own unique story and every sip is sure to tantalize the tastebuds. 
MASTI is well-known for its whimsical concoctions, a large selection of rare cocktails, and cozy atmosphere. The exclusive Gin Room offers guests seeking a secluded hideaway to dine, taste, and discover luscious and striking flavors, it offers an exclusive to customers looking for a secluded hideaway The Gin Room houses more than 80 different types of gins with specially dedicated "Gin Craze" master class session to allow cocktails-lovers to explore gin history, production, and creation of gin base home cocktails.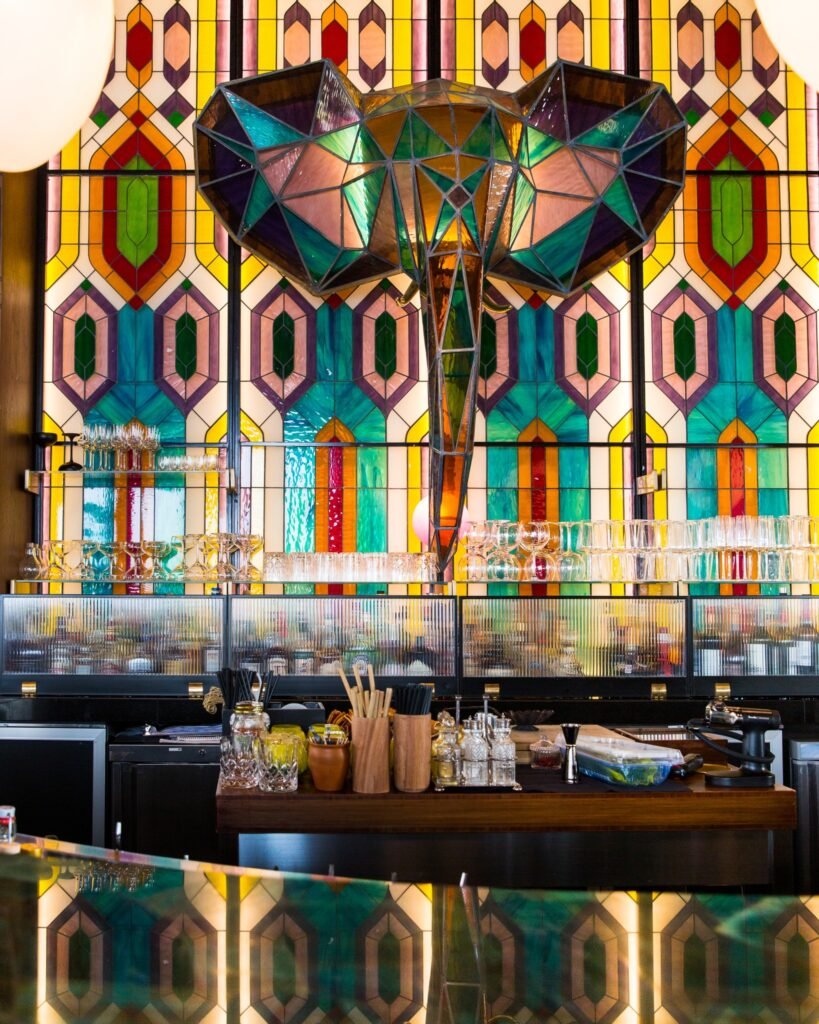 MASTI is also a proud owner of the biggest collection of gins in the city with the finest selection of its renowned signature cocktails served alongside upbeat live music, performances, and nightly DJ take-overs. The Indian dining hotspot opens its doors to visitors from 12 pm to 1 am on Sundays to Wednesdays, and from 12 pm to 2 am on Thursdays to Saturdays, and is located at Dubai's latest dine & unwind beachside hotspot, La Mer at the outskirts of Jumeriah Road.