Talli Turmeric, a renowned restaurant from Mumbai recently made its Dubai debut and also broadened its geographical stance with its cloud kitchen partnership with Kitopi.
Taking inspiration from a quintessential spice used in most kitchens, Talli Turmeric captures the essence of India's culinary traditions. Turmeric is an instant representation of the Indian kitchen and its rich cuisine, recalling memories of personal experiences as well as a unified collective cultural experience. It evokes a plethora of food memories, drawn from kitchens across the country.
Signature Dishes From Across The Indian Peninsula In An Elegant Menu
The menu is a carefully curated mix of regional dishes that share influences and recipes from kitchens across India. The eclectic menu captures the soul of Indian cooking, ranging from smash-hit street food to charcoal-grilled kababs; from rich curries reminiscent of royal kitchens to classic dishes and secret family recipes; and from handcrafted loaves to authentic, slow-cooked biryanis.
Signature dishes include mouth-watering Gunpowder Potatoes from Andhra Pradesh, Mangalorean Ghee Roast, melt-in-your-mouth kababs and grills from Lucknow, Laal Maas from Rajasthan, the sweet Mishti Doi from Bengal, Elaneer Payasam from the South, and a whole lot more.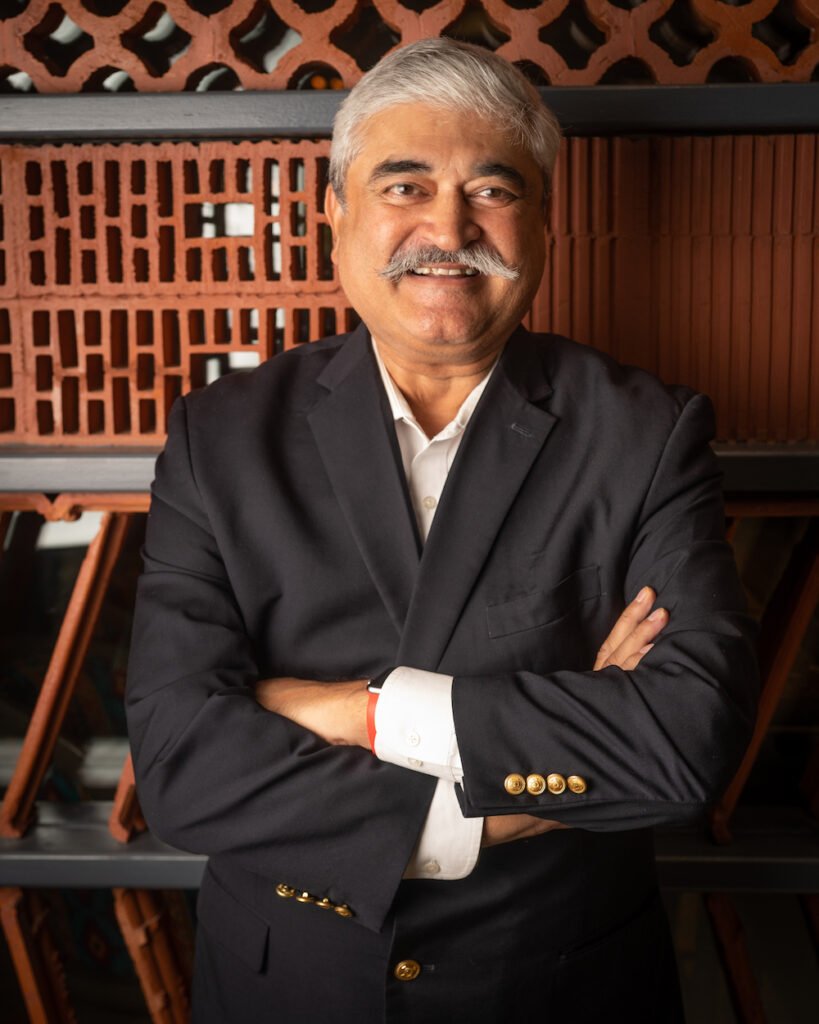 The restaurant is the brainchild of renowned Dubai restaurateur Tapan Vaidya, along with co-founder and partner Mansij Vaidya, who will oversee operations on the ground.
Tapan Vaidya said, "The obvious choice for the next stage of the brand's journey was Dubai, following our resounding success in Mumbai. Talli Turmeric is a celebration of turmeric in all its aspects – the color, the taste, the healing properties and the importance it has in Indian cuisine. We are all about authentic, fresh, wholesome Indian food representing the real taste of India. Our chefs from different parts of India will add authenticity, skill and great flavors to all our food preparation. We want our guests to feel the comfort of home food, and to feel the joyful spirit of this concept and what we stand for."
"Bringing traditional dishes in a cloud setting is not an easy task. We believe this is not just a concept, it is food theatre at its honest best," said Mansij Vaidya. "The Talli Turmeric menu will use fresh produce, staying true to its founding principles. The brand will also adopt several sustainable practices ensuring that the attractive packaging solutions are biodegradable/compostable and planet-friendly."
Talli Turmeric will be led by Chef duo Fareed Qureshi, who hails from this famous family from Lucknow, renowned for their culinary skills, especially the delectable Dum-Pukht and other classic gems, and South Indian maestro Chef Arasa Kumar whose past experience includes the Taj Group of Hotels in Chennai, Hyderabad and Sri Lanka.
For Further Information please visit www.talliturmeric.com