Roll Play was founded by Dubai based entrepreneur Khalil Tramboo in October 2022.The 2,000 sqft café makes for a neat hidden gem serving Kathi rolls, Indian desserts, Speciality coffee and teas.
The menu offers kathi rolls for vegetarians and non-vegetarians making it an inclusive menu for a lactose intolerant and vegan crowd. The Makhani Paneer Tikka which is a cottage cheese in tomato onion gravy and Mushroom Galouti which is a soft mushroom stuffed roll with crispy thin cumin potato sticks are the best vegetarian options. A Curry Leaf Egg Roast, Smashed Baby Potatoes, Tandoori Jackfruit, Tak-a-Tak Paneer and Tawa Pindi Chole are all in-house creations that are true to Indian vegetarian rolls.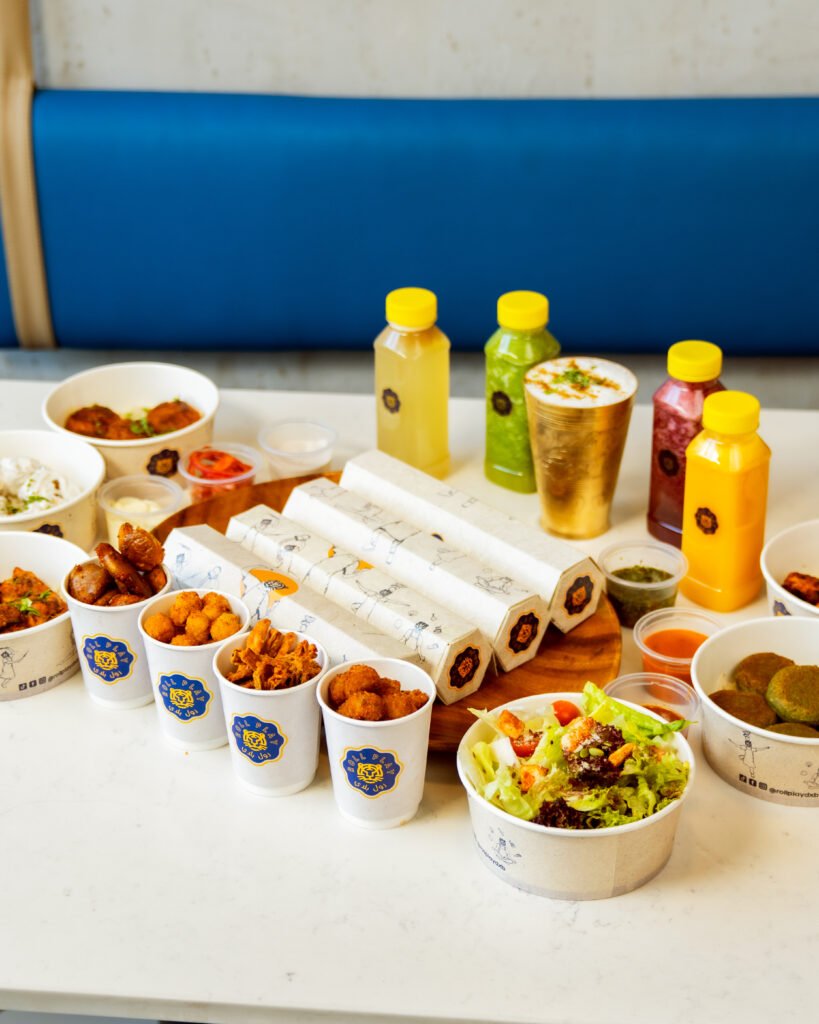 The eatery was born from the visible gap in the market of authentic Indian Kathi rolls in the city. "When we walk into an Indian street food joint in Dubai, 90% of the time we find fusion options of Arabic shawarmas or Chinese Szechuan rolls which immediately signals that the spot isn't authentic or mastering the most diverse flavour profiles in cuisine (Indian food)."At Roll Play, we feel Indian food needs no introduction to the world so offering what we offer is automatically catering to people from everywhere.
The Mutton Roganjosh, Beef Pepper Fry  and Ghee Roasted Chicken are the best selling rolls for non-vegetarians. The flavours are bold and rich in flavour after having been slow cooked for a long time for the gravies to thicken. Chicken Tikka Shawarma, Tender Beef Seekh and Mutton Galouti are less spicier options delivering the same umami outbursts and rich after tastes.
All rolls come with exciting options for dips that are authentic with modern twists such asIndian Chimichurri, Walnut Chutney, Spiced Pineapple Relish and Curry Leaf Hung Yoghurt.
No menu is ever complete without accompaniments and desserts which is why Roll Play offers Indian lemonade, specialty coffee from local roastery Emirati Coffee Company, fresh juices and a classic mango lassi.