Sun's out! To beat the heat, there are plenty of things to do this summer which involve tasty food and cool drinks. Plus, the exciting offers across the city are sure to make you feel cooler instantly! Here is a quick roundup of some of the best activities and offers from in and around Dubai.
1. Enjoy Flavours of Indian Dessert, Falooda at Khau Galli
Buy any one falooda dessert and get a 50% discount on the second one! Hello Summers! Offering varieties with the freshness of milk, Falooda Desserts at Khau Gali are available in classic and natural flavours with a blend of milk and cream with vermicelli and sabza seeds, topped with appropriate goodness.
Enjoy faloodas such as Rabri Falooda with dry fruits for AED 22. Mango Falooda with diced mango for AED 24. Rose Falooda with dry fruits for AED 26.
Royal Falooda – blended with Kesar Pista ice cream, topped with dry fruits AED 26. Shahi Falooda – decorated with fresh-cut fruits, Rose syrup and topped with mango and royal ice-creams and lots of fresh-cut fruits and dry fruits, all for AED 30.
2. Do a Free Run Test
Whether you're a runner or like to take longs walks, having the correct shoes is crucial. Did you know we have different pronation levels and if your legs pronate while walking, jogging, or running you risk being injured? It is crucial to wear correct running shoes, and that's exactly why ASICS offers Run Analyzer, a free screening to select the right shoe based on your physique and pronation levels. It takes about 15 minutes to get done and is available at key locations in Mall of the Emirates and Dubai Mall. You just need to show up, ask for Run Analyzer screening, and do a short walk on a treadmill.
Go Sport, Mall of The Emirates
Runners Store, The Dubai Mall
Free, any time
3. SOMETHING FOR EVERYONE AT MARRIOTT AL FORSAN ABU DHABI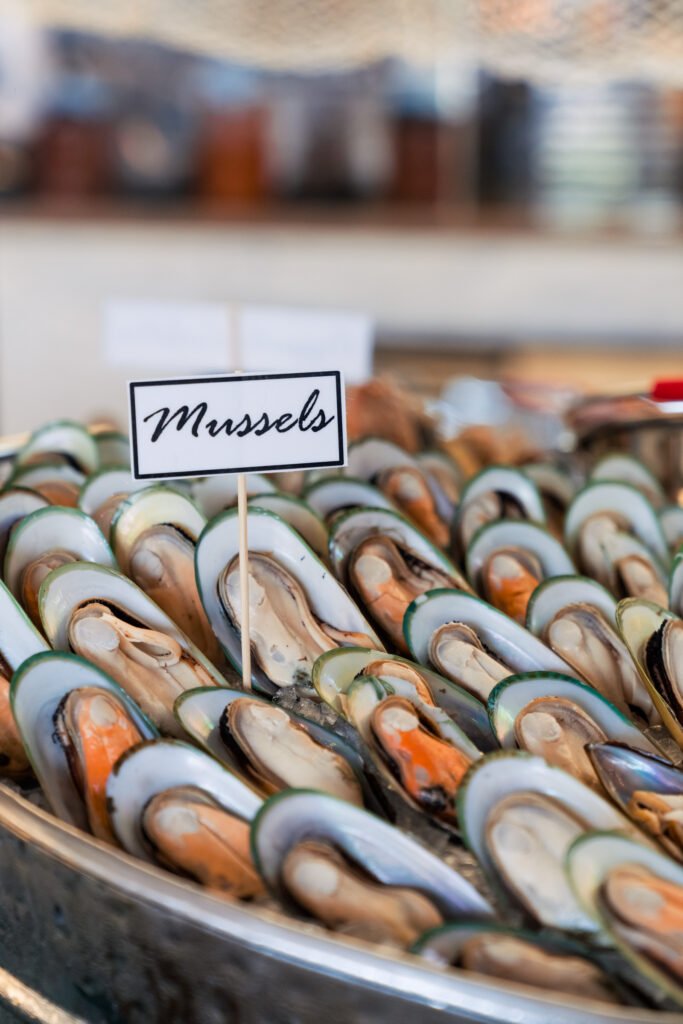 THE BRUNCH AT KHAYAL RESTAURANT
Experience a fun, casual, and laid-back international brunch with free-flowing beverages, pool access, an after-party at Appaloosa, and plenty of activities to keep the kids busy.
Kids Activities | Pool Access | In-House DJ | Appaloosa After Party
Every Saturday
1:00pm to 4:00pm
AED 275 Soft | AED 395 House | AED 95 Kids (6-11 years)
For reservations, please call 02 201 4131
SEAFOOD NIGHT AT KHAYAL
Enjoy tempting choices of fresh seafood every Friday at Khayal, Marriott Al Forsan. Savor delicious salmon, tuna, hammour, prawns, shrimp, lobster, mussels, and more at the Seafood Night buffet with soft beverages.
Every Friday
6:30pm to 10:30pm
AED 279 per person | AED 95 kids (6-11 years)
For reservations please call 02 201 4131
STEAK & GRAPE DEGUSTATION AT THE GRILL
Enjoy a degustation of 3 tenderloins with a choice of sauce and a side for AED 275 per person. Choose from Argentinian Grass Fed Tenderloin (80g), USDA "Fox River" Prime Grain Fed Tenderloin (80g) or Australian Westholme Wagyu Tenderloin (80g). Upgrade your degustation with a wine pairing for an additional AED 50. Take your pick from Finca La Linda, Malbec, Mendoza, Argentina (75ml), Stonehenge, Merlot, California, USA (75ml) or Sandalford, Shiraz, Margaret River, Australia (75ml)
Daily (Except Mondays)
6:30pm to 11:30 pm
AED 275 per person
For reservations please call 02 201 4131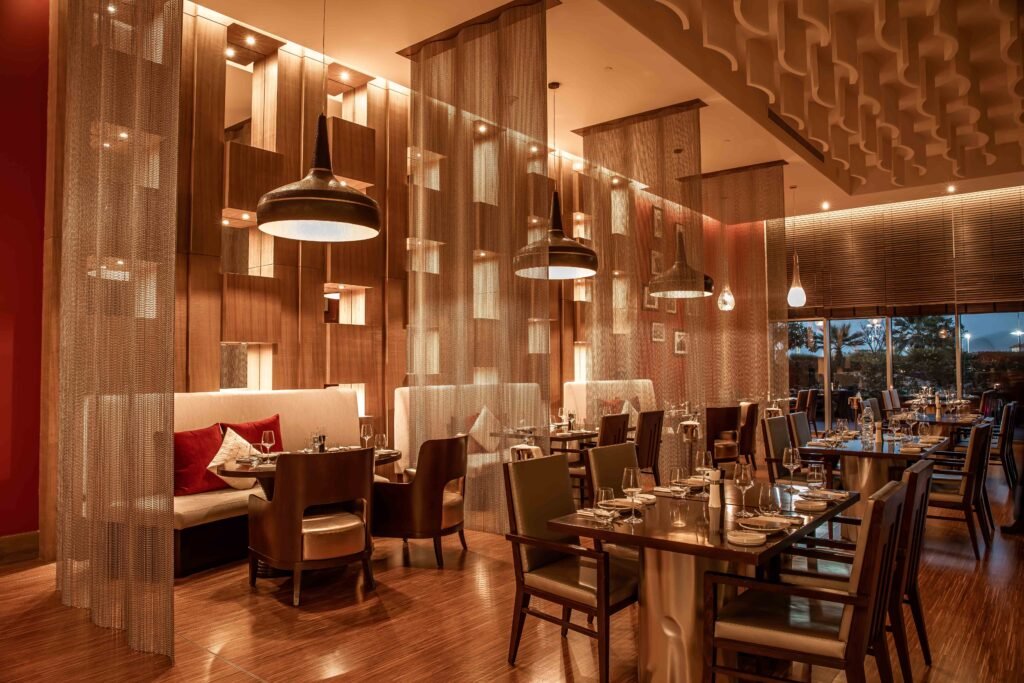 THE 505 EXPERIENCE AT THE GRILL
Choose your cut of meat, accompanied by two sides, two sauces, and a bottle of Argentinian Casarena Malbec for AED 505 per couple. Choose from Argentinian Rib Eye (600g) or Argentinian Chateaubriand (500g).
Daily (Except Mondays)
6:30pm to 11:30 pm
AED 505 per couple
For reservations please call 02 201 4131
OYSTERS ON US AT THE GRILL
Head to The Grill at Marriott Al Forsan to enjoy a complimentary platter of oysters while having any steak from the a la carte menu.
Every Thursday
For reservations please call 02 201 4131
AFTERNOON TEA AT THE LOBBY LOUNGE
Indulge in Afternoon Tea with a choice of delicate sandwiches, a selection of pastries, freshly made scones, and free-flowing tea, whilst enjoying the views of the landscaped gardens and dancing water features.
Daily
2:30 pm to 5:30 pm
AED 210 for two | AED 110 per person
For reservations please call 02 201 4131
HAPPY HOUR AT APPALOOSA
Enjoy the daily Appaloosa Happy Hour special while watching your favorite sports live in action or challenge in a game pool or board games with your friends.
Daily
Weekdays 12:00pm to 7:00pm | Weekends 10:00am to 7:00pm
AED 30 on selected beverages
For reservations please call 02 201 4131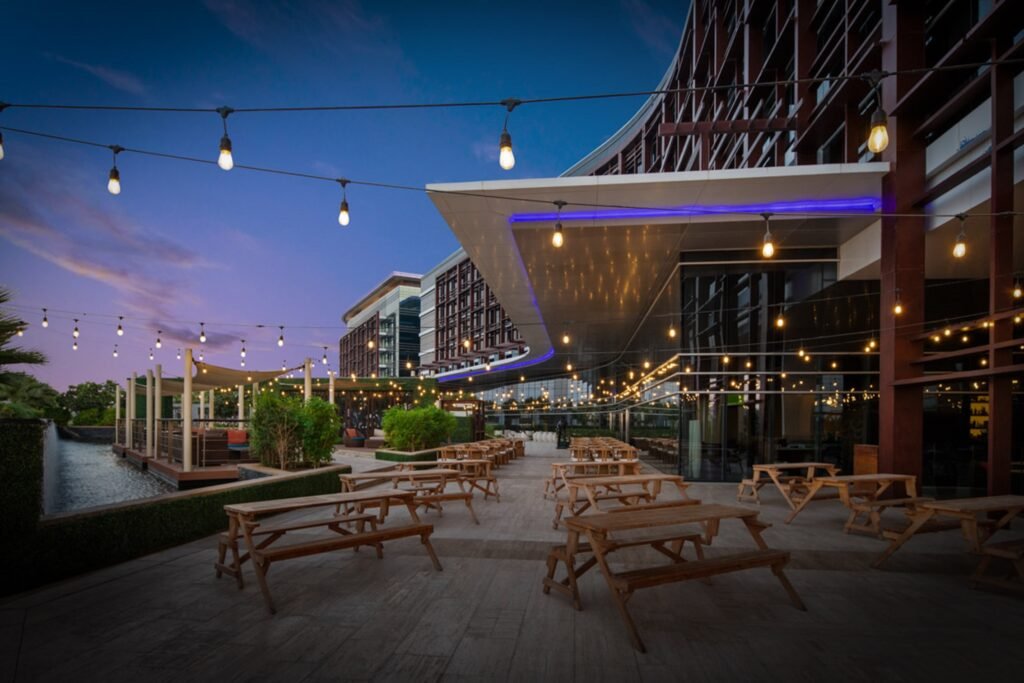 BREAKFAST OF CHAMPIONS
Start your day like a champion with breakfast and beverages in Appaloosa at Marriott Al Forsan Abu Dhabi. Great food and great sports are available every weekend from 10 am.
Every Saturday & Sunday
10 am onwards
Prices start at AED59 per person
For reservations please call 02 201 4131
SUNDAY ROAST AT APPALOOSA
If you think meat is the most important part of any meal, then head down to Appaloosa to enjoy the newly launched Sunday Roast. Get ready to enjoy roast beef or chicken paired with delicious roast potatoes along with a house beverage.
Every Sunday
1 pm to 4 pm
AED 99 per person including a house beverage
For reservations please call 02 201 4131
HAPPY HOUR AT SPLASH POOL BAR
50% discount off selected house pouring wine, beer, and house spirits
Monday to Friday
12:00 noon to 6:00 pm
For reservations please call 02 201 4131
LADIES NIGHT AT SARAY SPA
Enjoy an exclusive 2 for 1 discount. Available on all treatments, including facials, massages, and hammam. Redeemable with a friend or individually.
Every Friday
4:00 pm to 10:00 pm
For reservations please call 02 201 4131
PAMPER HOUR AT SARAY SPA
Every Monday through Thursday from 10 a.m. to 4 p.m., you can take advantage of a massive 40% discount on all Saray Spa treatments. Enjoy a midweek massage, a rejuvenating facial, or energizing hammam for less.
Monday to Thursday
10:00 pm to 4:00 pm
For reservations please call 02 201 4131
4. Try out Reformer Pilates with stunning views of Dubai Marina
Try a free trial class at 11 Pilates, UK-based reformer studio that has recently opened in Dubai Marina offering top-level instructors, glorious views, and exquisite equipment – making it super fun along the way. Trainings are open to people of any age, gender and fitness ability; whether you're a complete beginner with limited mobility, someone wanting to start a new hobby, a seasoned athlete, or gym goers wanting to enhance your training – Pilates offers health benefits for all.
11 Pilates, Dusit Princess Tower, Dubai Marina
Monday – Sunday
Free trial session, classes start at AED145
For bookings visit: 11pilates.ae
5. Summer Special Spa Party Deal at Cutting Edge Salon
Beauty Salon Cutting Edge located in Jumeirah Lake Towers, Marina and IBN Battuta Mall is celebrating the summer months with a special spa party deal There's nothing more relaxing and rejuvenating than meeting your friends and indulging in some self-care together. Celebrate your me-time with your girl gang at a spa party at Cutting Edge Salons starting at AED 99 per person only!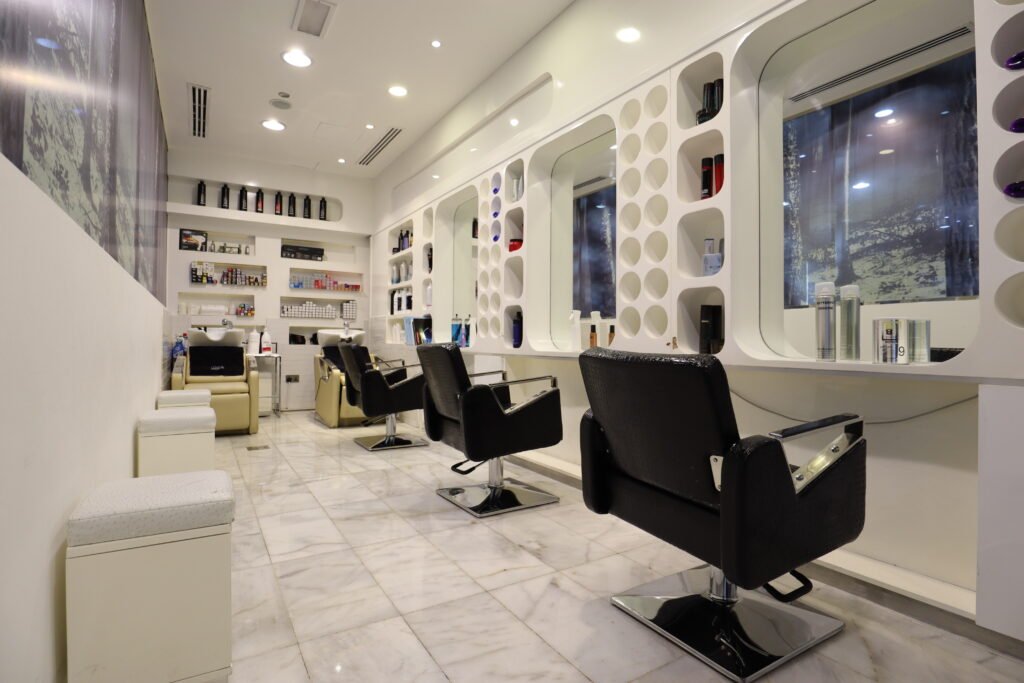 The Spa Party for AED 99 per person includes Manicure, Pedicure and a 20-minute relaxing head massage. A gang of upto 20 ladies can book for the spa party at all the three Cutting Edge Salons.
A minimum group of 5 ladies is required to book a spa party!!
Want more? You can always call the Cutting edge team to customize the spa party as per your liking. Other summer deals at Cutting Edge Salons include a flat 50% off on all services from Monday to Thursday between 10am to 4pm, Full body massage and fruit facial for AED 99 each only on all days. Cutting Edge is a full service salon offering all hair, and body care services by professionals with years of experience and expertise. Don't miss this opportunity to treat yourself and feel special.
6. Enjoy An Incredible Saturday Brunch At The Green Room
The sizzling sun of the summer has arrived, and everything is moving inside, including the unbeatably elegant Saturday brunch at Soho Garden Palm Jumeirah. The brunch, which usually takes place on the terrace, is now moving into the ultra-chic and classy locale that is Green Room.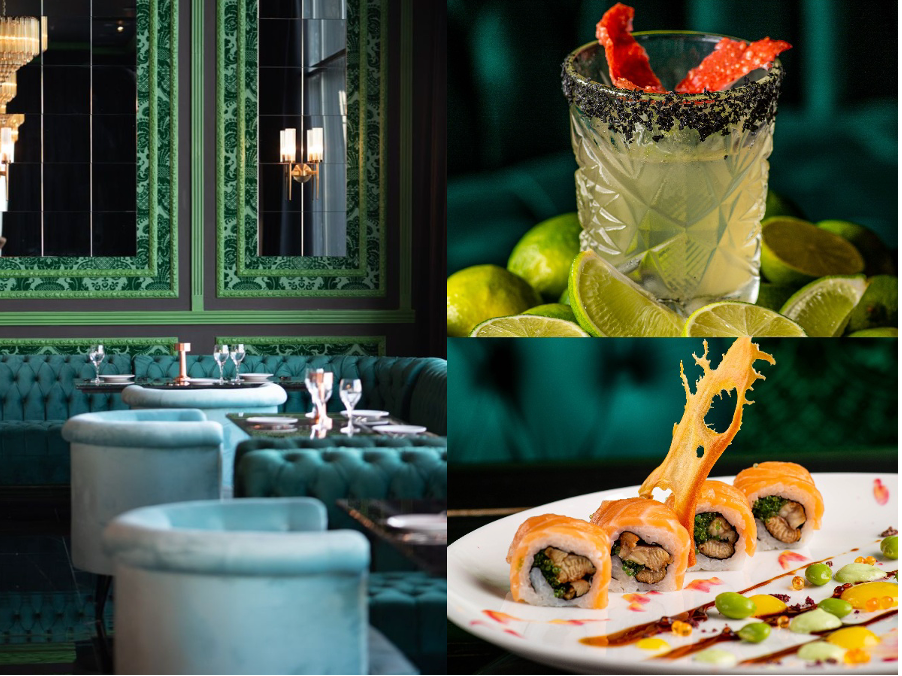 The party is perfectly designed to enjoy the transition from day to night with the brunch running from 3 to 7pm. Watch as the Green Room transforms from an elegant dining venue to a party destination like no other as the after-party follows from 7 to 9pm. Enjoy the luxurious Green Room experience whilst indulging in tasty, elegant food choices and delicious signature drinks. Ladies can enjoy this one-of-a-kind brunch experience for AED 300 per person, while for gents it will cost AED 350. Join the exclusive club at Green Room this summer and become an A-lister every single Saturday.
Saturday Brunch at Green Room
From 3pm to 7pm with after-party from 7pm to 9pm
AED 300 for ladies and AED 350 for gents
Find out more at www.sohogardenpalm.com
Information and reservations +971542335555
7. Indulge in Summer Season Special Unlimited Thali at Dhaba Lane
The homegrown Punjabi restaurant – Dhaba Lane – is back again with a summer season special unlimited thali. Experience unlimited delicious dishes from Monday to Thursday.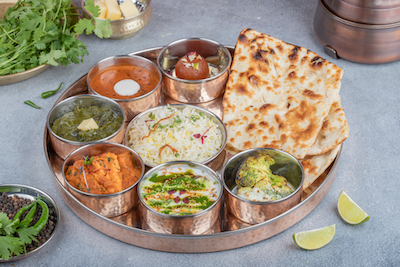 At just 40 AED, the thali comes in Veg and Non-Veg variants. Indulge in Purani Dilli ki Chaat, Desi Chicken Boti, Taka Tak Paneer, Dhaba Chicken/Fish Curry, mouth Watering Biryani Rice and the show stopping dessert – Shahi Jamun.
What: Summer season special unlimited thali
When: Monday to Thursday
Price: 40 AED
8. The summer sun is heating up, but so is BLACK
The summer is well and truly here, and BLACK wants you to have an extravagant summer to remember at Dubai's biggest indoor club. #DestinationSoho is the only place to be to escape the sizzling sun during the summer months and enjoy unbeatable renowned DJs at an unrivalled venue with an electric atmosphere. BLACK will also feature some of the best international Hip-Hop and R'n'B artists, with Rich the Kid, Jason Derulo, Wiz Khalifa, Ty Dolla Sign, Rick Ross and Lil Pump just some of the incredible artists that have performed at BLACK in the past.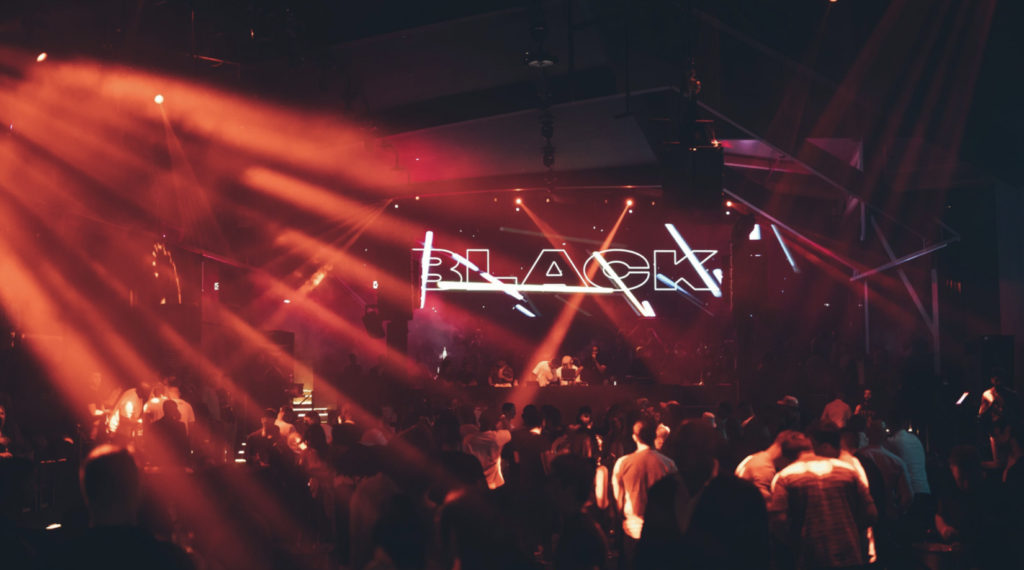 With something for guests to enjoy every Thursday to Saturday, BLACK should be your go-to venue all summer long to take your clubbing scene to the next level. Hosting its signature nights like "Certified", "Hype" and "Saturdays at Black", it is guaranteed to be jam-packed with the best of R'n'B and Hip-Hop, along with international artists pumping out the freshest beats as you immerse yourself in the sophisticated brilliance of the club.
Summer at BLACK (Featuring Black Circus)
"Certified" every Thursday from 11pm to close
Ladies night with complimentary house spirits and grape until 1am
"Hype" every Friday from 11pm to 4am
"Saturdays at Black" every Saturday from 11pm to 4am
9. Summer Special 'MangoLicious' Festival at India Palace
India Palace, known for authentic Indian cuisine and award-winning hospitality, has introduced a very summer special 'MangoLicious' festival dedicated to mangoes. From Mango Rasmalai, Saffron Mango Milkshake to various drinks and desserts, there is a bit of everything on the menu. isit India Palace today, as summers can never be finished without a decent devour tasty mangoes, which will surely send you on a trip to the mango orchards.
Mango Delicacies to Try at India Palace:
– Saffron Mango Milkshake
– Fresh Mango with Vanilla Ice cream
– Mango Rasmalai
– Mango Juice
– Fresh Mango Lassi
Details
MangoLicious
Till 7th August
Across all 12 India Palace outlets in the UAE
Prices start from AED 22
10. ACE marks Dubai Summer Surprises with up to 75% off on products!
Running from July 1st to September 4th, customers enjoy up to 75% off on products across all categories at ACE stores in Dubai. With 8,000 diverse products to choose from across all categories, here are some top picks from ACE to make the most of Dubai Summer Surprises:
Cosmoplast's outdoor armchair (AED 39), Nova steel garden coffee table (AED 85), Midea table top water purifier (AED 1,599), Orchid candles and incense from (AED 15), A-Green's artificial grass (AED 199), Homeworks' luxury oscillating sprinkler(AED 39), Xcessories' car sunshade (AED 19), baking accessories from (AED 15), in addition to the variety of Dyson products and so much more.
What: DSS offers at ACE
When: July 1st to September 4th 2022
How much: 25% to 75% off across all categories
For more information about ACE, please visit https://www.aceuae.com/en-ae/
11. BARE DXB's Summer Class Pack
No commitment, no strings attached, just a super sizzling summer! Stay productive with BARE's amazing offer, 3 classes to use within 7 days for AED 265. Act fast, the offer is valid throughout July and August.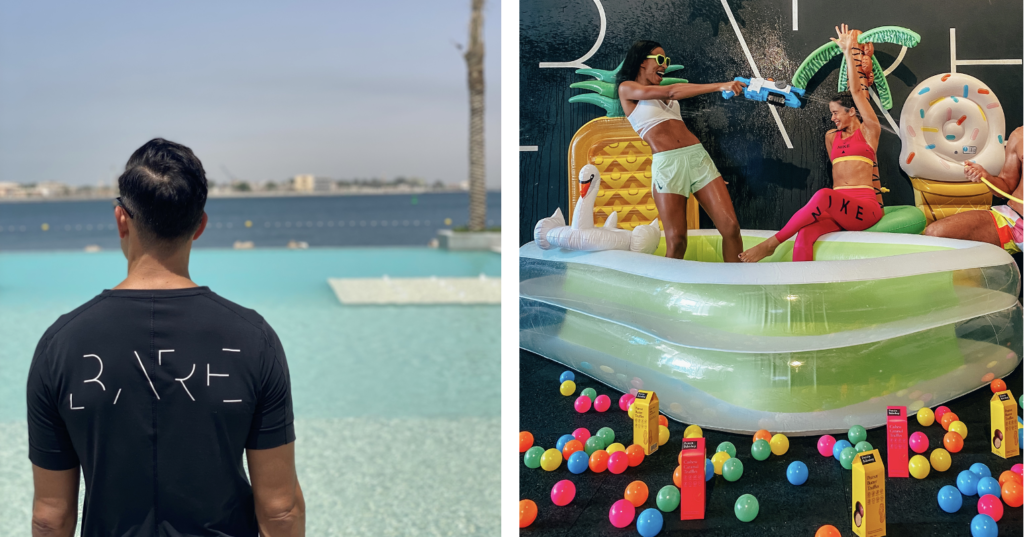 Burn more calories than ever before, HIIT classes have been scientifically proven to achieve more effective results in 1 session than 5 conventional gym sessions. Combining an intensive but fun workout will keep you fit throughout summer in the most exciting way. Book your Summer Class Pack here: https://www.bare.fitness/
12. Indulge in the Finest Pakistani Cuisine at Barbecue Delights
Barbecue Delights, a homegrown casual dining restaurant serving only the finest in Pakistani cuisine has arrived with their Summer Special Afternoon and Evening Brunch. Join Barbecue Delight for an elaborate feast with over 30 dishes.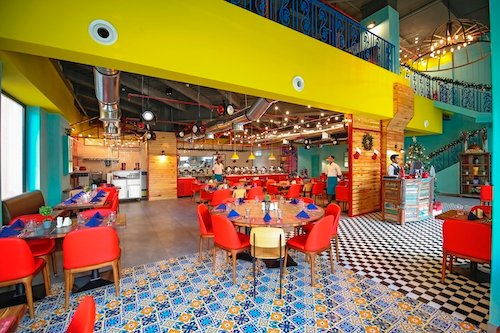 What: Weekend Brunch
When:  Saturday and Sunday
Price: 
LUNCH – 12.30-3pm
AED 59+VAT and AED 39+VAT at Ibn Battuta; 
AED 69+VAT and AED 39+VAT at JBR PAX
DINNER – 6.30pm onwards
AED 69+VAT and AED 49+VAT at Ibn Battuta; 
AED 79+VAT and AED 49+VAT at JBR PAX
Website: https://barbecuedelights.com/ 
Contact: +971 52 193 514
The new brunch includes a variety of continental and south Asian favourites. Served from 12 noon onwards the buffet includes traditional Pakistani breakfast favorites like spicy chane/chole (chickpeas), soft halwa (dessert), delicious Nihari, Paya and hot Poori's. 
13. NEW EXPERIENCES AT THE ST. REGIS DUBAI, THE PALM
With summer now in full swing, there's no better moment to take the evening and spend quality time with loved ones. With the introduction of a multitude of exciting activations available all through the week, The St. Regis Dubai, The Palm is the one-stop destination for every summer need.
Sapori D'Italia at Cordelia
Ring in the summer the Italian way with Sapori D'Italia at Cordelia, a delightful and authentic experience for tastemakers and connoisseurs alike. Starting at AED 159 per person, indulge in a four-course menu featuring delectable Italian favorites including an antipasti buffet station with a range of cold cuts and cheeses as well as an array of traditional homemade pasta dishes and delectable pizzas served at your table, from Cavatelli to Pizza Diavola.
Guests can additionally experience a delightful choice of desserts, including a unique, made-to-order tiramisu station with masterfully curated flavors such as classic, matcha, strawberry, and a Dubai favorite, Lotus. To enjoy the full experience, upgrade your package to enjoy a selection of free-flowing grape for AED 99.
Where: Cordelia, Podium 3 at The St. Regis Dubai, The Palm
When: Every Friday, from 6 pm to 9 pm
Validity: Available from July 15 until September 30
Pricing: AED 159 for a four-course menu and upgrade with AED 99 for free-flowing grape
Menu: Click here. Please note that this is only for reference and is subject to change
Jazz Night at The St. Regis Bar
Back by popular demand, the successful Jazz Night will resume at The St. Regis Bar on July 7 and will take place every Thursday, from 7 pm to 11 pm. With legendary jazz tunes in the air, guests will be transported to the Gilded Ages in true Astor style.
For a minimum spend of AED 120, relish the rhythm of cheerful jazz harmonies with the exceptional in-house saxophonist, while exploring a range of exquisite dishes, paired with the signature Glitzy Mary, among other beverages.
Where: St. Regis Bar, Lobby at The St. Regis Dubai, The Palm
When: Every Thursday from 7 to 11 pm
Validity: Ongoing from July 7
Pricing: On consumption with a minimum spend of AED 120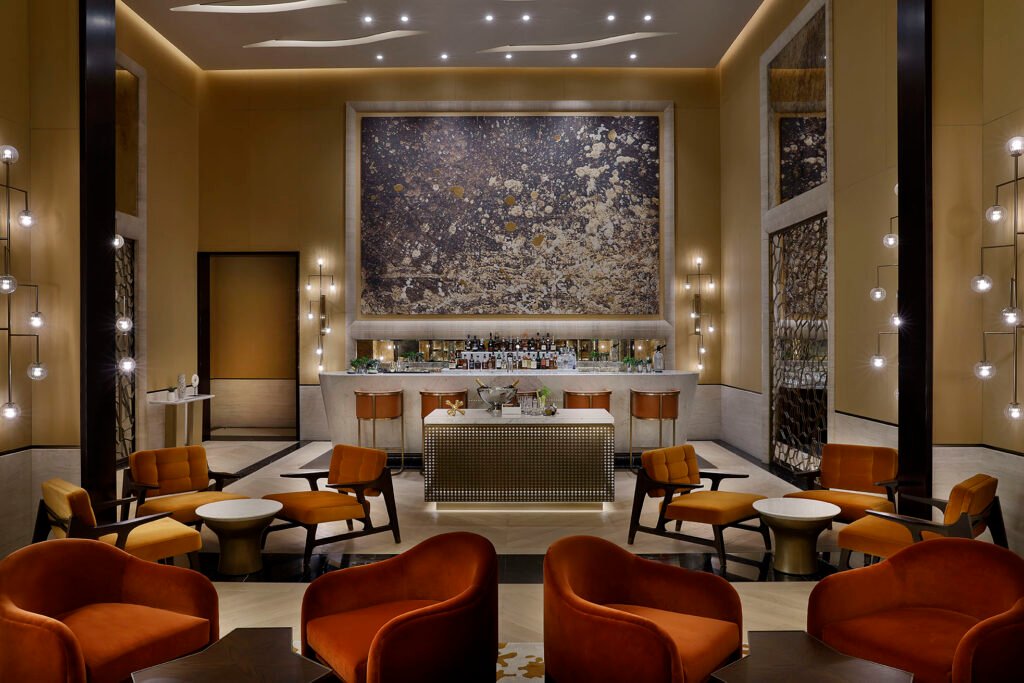 Old Fashioned Nights at The St. Regis Bar
For a truly bespoke experience, head down to The St. Regis Bar for an exciting and specially curated week of Old Fashioned Nights, running daily from July 9 to July 17.
Available for AED 150 per person, guests can step up to the island at the bar for a tasting class, offering a prime opportunity to delve into the world of the hotel's signature mixologists as they apply their expert skills to create three masterful adaptations of the Old Fashioned. As a part of the package, patrons can also enjoy complimentary canapés perfectly selected to complement the beverages.
Venue: St. Regis Bar, Lobby at The St. Regis Dubai, The Palm
When: Daily, from 7 pm to 10 pm
Validity: Available from July 9 to July 17
Price: AED 150 per person for 3 adaptations of the Old Fashioned beverages and canapés
Advance booking is encouraged for all activations, to find out more information and make a reservation, please call +971 4 218 0000. 
14. Enjoy Golden Dragon's summer tribute – 'Mango Tango'
The hot and humid summers have kicked in and Dubai's oldest Chinese restaurant, Golden Dragon has announced the launch of its much-awaited 'Mango Tango', the Mango Food Festival to celebrate the king of fruits.
During the 'Mango Tango' festival period- till 31st July, Golden Dragon will welcome guests to its restaurant with a wide spread of delectable dishes inspired by the mangoes, ranging from Thai Mango Salad, Mango Chicken Bao, veg and non-veg Mango Sushi, Smoothie, and desserts- all with a mesmerizing twist of fresh premium mangoes.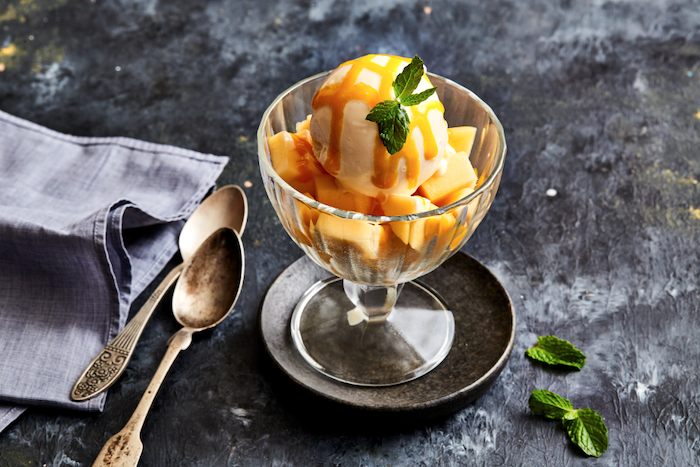 Mango Delicacies to Try
Mango Banana Smoothie
Thai Mango Salad
Mango chicken Bao
Veg Sushi – Mango, avocado, cucumber
Non-Veg Sushi – Mango, Prawn tempura, cucumber
Mango Sago pudding
Chilled Mango with Vanilla Ice Cream
Details
Reservations: 04 357 7022
Website: www.goldendragonme.com
15. Wednesday Mango Drunch at High Note Sky Pool & Lounge
The new party spot – High Note Sky Pool & Lounge, has arrived with their brand new "Wednesday Mango Drunch." Every Wednesday, relinquish yourself to exotic tropical drinks such as Mango Mojito or Aam Panna. Pair these decadent drinks with appetizing starters such as Mango Habanero Chicken Wings and Raw Mango Fish Tikka. 
Not a fan of Non-Veg? Have a go at Achari Mango Paneer Tikka and Stir Fry Mango and Baby Corn. For the crème de la crème aka the Main Course, immerse in the Mango Butter Chicken, Mango Machar Jhol or Choley Amchoori and Mango Paneer Makhani. All accompanied with Kacche Aam ki Biryani and Tandoori Breads. These Mains are sure to send shockwaves through your body.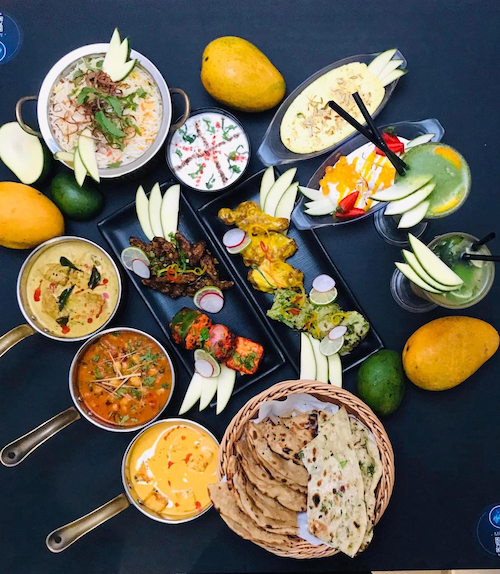 Top it all off with the desired mango desserts such as Mango Burst Rasmalai, which, as its name suggests, will deliver a burst of the tropical taste of the king of fruits. And a staple in most Indian sweets shops all year round – Kesar Mango Phirni.
What: Wednesday Mango Drunch
When: Every Wednesday, 5-8pm 
Price: AED 99 pax.
Address: Rooftop Level, Aloft Al Mina Hotel – Dubai – United Arab Emirates
Contact:  +971 58 591 8153