Dubai-based Al-Futtaim Toyota Motorsport Academy has bagged the prestigious Best Innovative Sports Brand of the Year award at the 10th annual Sports Industry Awards for 2023. This achievement underscores Al-Futtaim Toyota's commitment to fostering sports excellence and supporting the development of the sporting community in the MENA region.
The award, chosen by a public vote, recognises the outstanding success of the Toyota Motorsport Academy in bringing together the automotive and off-roading communities in a unique driver development programme that enhances sporting skills and talent. The programme culminated in the selection of the 2023 Al-Futtaim Toyota Gazoo Racing Off-Road Ambassador for the UAE. Notably, the Toyota Motorsport Academy was also the first-ever motorsports reality TV series to originate from the Middle East, now streaming on Shahid.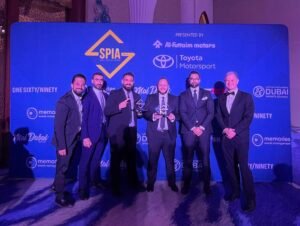 Al-Futtaim Toyota also received nominations for two other awards in the categories of Best Event and Best Sports Marketing Campaign. The Sports Industry Awards series, established in the Middle East in 2012, is the official celebration of the Middle East's sports industry leaders, decision-makers, organisations, facilities, and campaigns that have contributed to the development of sport in the region.
Jacques Brent, Managing Director, Al-Futtaim Toyota & Lexus, said, "We are thrilled at this overwhelming recognition, which is a culmination of Al-Futtaim Toyota's decades-long commitment and support for the region's sporting industry. Through our partnership with the Sports Industry Awards, as well as initiatives such as the Toyota Motorsport Academy, we can further develop this culture and our historic ties with the region's sporting community, and engage and give back to them by recognising and rewarding the highest achievers in sports in the MENA region."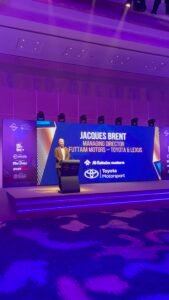 Al-Futtaim Toyota's mission to own the motorsports territory has been reaffirmed by this achievement, marking another exciting chapter in Toyota's global sporting history spanning five decades of successful participation in the World Rally Championship, Formula One, FIA Cross Country World Cup, and the 24 Hours of Le Mans.
Al-Futtaim Toyota's commitment to supporting the motorsports industry has been evident in its sponsorship of iconic home-grown sporting events such as the Abu Dhabi Desert Challenge and the Dubai Baja. The launch of the UAE's first Toyota Motorsport Academy in January 2023, which initially received an incredible 1200 applications, further solidifies Al-Futtaim Toyota's commitment to the development of the sporting community in the MENA region.
Visit the Website for more details.