Prepare to embark on an educational journey like no other as Glendale International School, an initiative by the Singapore-based Global Schools Foundation (GSF), brings a touch of British excellence to Dubai. Nestled in the vibrant neighborhood of Oud Metha, this innovative institution is set to revolutionize education with its affordable and quality British Curriculum. Opening its doors in September 2023, Glendale International School aims to equip students with the skills and mindset needed to thrive in a rapidly changing world.
The new Glendale International School is dedicated to providing an enriched British education experience, following the National Curriculum for England (NCfE) from Foundation Stage 1 to Year 13. With a focus on student well-being and celebrating diversity, the school seeks to foster an environment where students from ages 3+ to 11 can flourish. Spanning an impressive 20,000 square meters, the state-of-the-art campus has a capacity to accommodate 3000 students, ensuring ample space for growth and learning.
Ms Jasmit Kang, the school's Founding Principal, exclaims, "I am thrilled to be part of this school that will bring a creativity-inspired British curriculum to Dubai, enabling students to shine on the global stage. Our rich and diverse educational landscape will empower students with exceptional leadership qualities and life skills."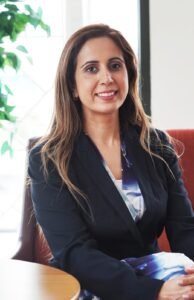 Global Schools Foundation, renowned for its educational excellence with over 450 international awards, has carefully crafted Glendale International School to prepare students for a technology-focused future. Equipped with a robust Apple Powered ecosystem and a comprehensive educational program, the school is committed to nurturing digitally proficient students who can thrive in an ever-evolving world.
At Glendale, qualified and certified teachers will serve as mentors, guiding students to think critically and unleash their innovative potential. The curriculum draws inspiration from a creativity-focused thematic approach to learning, encouraging students to develop essential critical thinking skills. Through experiential learning habitats, students will explore and grow, supported by an educational environment that embraces the power of technology and encourages collaborative learning.
Atul Temurnikar, GSF Chairman, explains, "With Glendale International School, our aim is to cultivate young minds with a creativity-inspired curriculum, fostering experiential learning and a well-rounded educational approach. The school perfectly complements Dubai's educational ecosystem."
In addition to its commitment to academic excellence, Glendale International School is an integral part of GSF's extensive network of international schools across 10 countries and 35 campuses. Renowned for their exchange programs for teachers and students, these opportunities allow for cross-cultural collaboration and skill enhancement. Graduates of GSF schools have received offers from prestigious institutions such as Oxford, Cambridge, Harvard, London School of Economics, and the Indian Institute of Technology (IIT).
Prepare for an educational adventure of a lifetime as Glendale International School unleashes creativity, fosters innovation, and delivers quality British education in Dubai. Together, let's empower the next generation to embrace an interconnected world and soar to new heights.
For Admissions contact: +971 567 663210, +971 569 259729
Email Id: admissions.dubai@glendaleschool.org
Visit the Website for more details.