Global technology brand HONOR has lifted the veil on the behind-the-scenes technology that went into the development of its latest flagship smartphone, the HONOR Magic5 Pro. The smartphone, which was unveiled at Mobile World Congress 2023, is packed with impressive breakthroughs in design, display, photography, and performance. Now, HONOR has revealed never-before-seen details of its sophisticated research and development facilities.
One of the standout features of the HONOR Magic5 Pro is the revolutionary Falcon Camera System. Equipped with the all-new HONOR Image Engine and a Millisecond Falcon Capture algorithm, the camera enables users to capture fast-moving scenes with remarkable clarity. HONOR's dedicated camera labs were crucial in the development of this technology.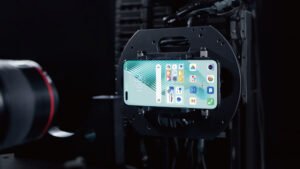 In addition, HONOR has a long-standing commitment to eye care innovation, with the HONOR Magic5 Pro supporting Circadian Night Display and being the first smartphone to receive the TÜV Rheinland Circadian Friendly Certification. The Dynamic Dimming feature is also effective at lowering eye fatigue.
"We are proud to showcase the technical facilities that are the driving force behind our human-centric innovations," said George Zhao, CEO of HONOR Device Co, Ltd. "Our unwavering R&D commitment allows us to develop ground-breaking devices like the HONOR Magic5 Pro. We hope to continue breaking new ground with innovative new products for consumers everywhere."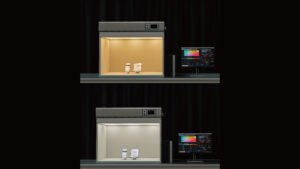 The HONOR Magic5 Pro adheres to the highest global standards of product quality, with the company investing over $20 million in quality testing equipment at its Global Compliance and Testing Center. HONOR conducts more than 260 tests on the thousands of different components in a smartphone to ensure that the HONOR Magic5 Pro is truly built to last and can be a trusted mobile device for users everywhere.
The HONOR Magic5 Pro will soon be available through the company's website and other stores, with prices to be revealed in due course. With this impressive suite of features, the HONOR Magic5 Pro is definitely set to be a game-changer in the smartphone industry!
Instagram: @honorarabia
Visit the Website for more details.