Foodies in Dubai have something delectable to celebrate as two beloved homegrown brands, House of Pops and Mama Rita, come together to offer a unique and mouthwatering collaboration. House of Pops, known for its wholesome frozen treats, and Mama Rita, a cherished Lebanese food delivery kitchen, are combining their culinary magic to bring a taste of Beirut to the UAE.
Lebanese cuisine has long been a favorite in the UAE, and the partnership between House of Pops and Mama Rita is a testament to the enduring love for authentic flavors. Now, those who enjoy a homemade, sustainable meal from Mama Rita can sweeten the deal with a specially crafted range of House of Pops frozen lollies.
The collaboration emerged from the shared values of these two UAE-based brands: a commitment to delivering healthier, more sustainable food options to the people of the UAE. Mama Rita, founded in 2020 by Rita Kahawaty and developed by Jessica Kahawaty and her mother, is known for offering healthy Lebanese cuisine crafted with love and the best ingredients. They pride themselves on simplicity, cleanliness, and sustainability, aligning perfectly with House of Pops' ethos.
Mazen Kanaan, Co-Founder, and CEO of House of Pops, expressed their excitement about this partnership, saying, "We love to partner with other small businesses, especially Mama Rita. We're huge fans at the office – there's almost a daily order! Mama Rita started off just like us, from their kitchen, making food from top-quality simple ingredients with all the love. We share our love for offering the best we can while staying true to the environment."
Jessica Kahawaty, Co-Founder, and CEO of Mama Rita, echoed this sentiment, saying, "My family and I have been admirers of House of Pops from the moment they made their colorful entrance. What captures my heart about them is the wonderful balance they've achieved – healthful goodness and extraordinary taste within each popsicle. Our vision was to infuse a sense of home into each new flavor – every ingredient whispers tales of Beirut that I hope will evoke the most beautiful memories within every person who tries them."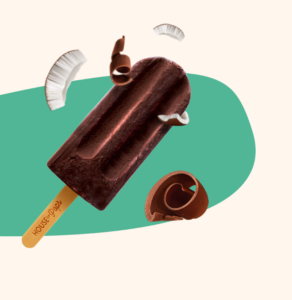 The collaboration introduces five enticing flavors to complement Mama Rita's home delivery food service. From the nostalgic Orange Blossom to the refreshing Toot A Beirut, the caffeine-infused Cold Brew, the indulgent Choco Matcha, and the fruity Peach Paradise, there's a frozen treat for every palate.
These delightful popsicles are available at House of Pops stores, as well as online on both House of Pops and Mama Rita's websites. Foodies can also order them through popular food delivery apps like Deliveroo, Talabat, and Noon. As with all House of Pops treats, these pops are 100% natural, plant-based, allergen-free, and contain no refined sugar.
Get ready to embark on a culinary journey that merges the flavors of Beirut with the goodness of wholesome frozen treats. Don't miss out on this sweet collaboration between House of Pops and Mama Rita, bringing a taste of Lebanon to Dubai.
Visit the Website for more details.