The award-winning Indigo Living home furnishing retailer and interior design service provider have been pioneering trends across Asia and the Middle East for over 40 years. Indigo Living focuses on adapting global design trends for local cultures and style values.
Indigo Living is the leader for versatile, smart interior, furniture, and accessory solutions that are distinctive, quirky, and on-trend. Indigo Living introduces its Fall/Winter 2021 collection, which highlights the two new seasonal trends that balance home with both, a masculine and a feminine touch.
"Indigo Living's Fall/Winter 2021 collection plays on the power of contrasts to bring refined balance to a home"
Bring a touch of Boston Brownstone into your home to elevate your space with the bold yet cozy designs inspired by luxe loft living, or the glamorous and playful Around The Bend pieces that exude a contemporary Art-Deco vibe.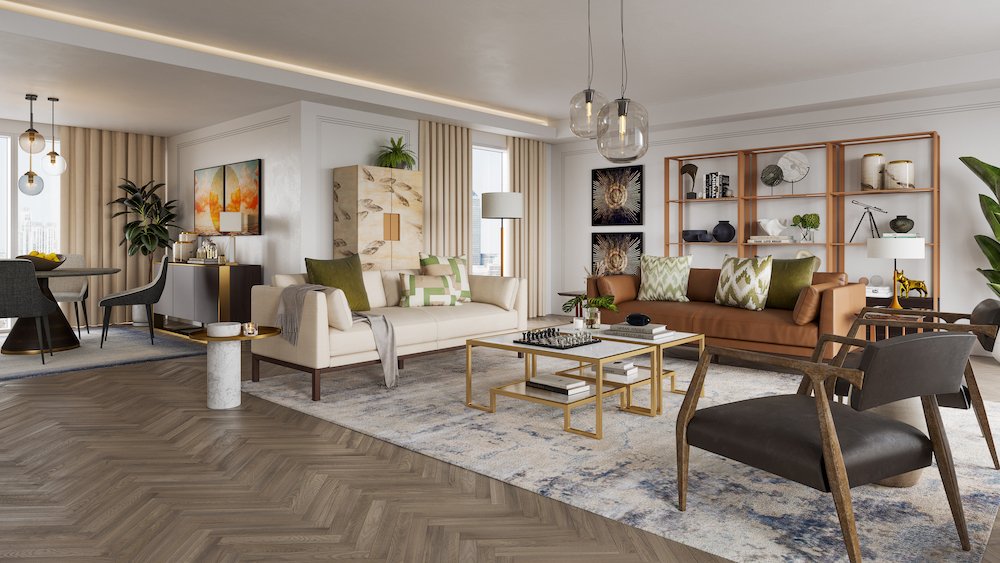 Indigo Living's latest styles include:
BOSTON BROWNSTONE: Let's fall into the enveloping Autumnal warmth of the Boston Brownstone home trend. They are inspired by a contemporary, chic city loft with a touch of the rustic outdoors. The Boston Brownstone collection is typified by contrasts that evoke feelings of comfort, space, freedom, and justifies the motto of living beautifully.
The Bold and Masculine finishes in warm leathers, antique brass accent, and rich black marble have given a feminine lift with soft furnishings that provides a luxurious look and make you sink into the sleek. Warm, outdoor-inspired artwork and round silhouettes bring warmth and softness to cool marbles and slick dark woods whilst oversized pieces and layered lighting create drama and give focus to your Brownstone Dining Space.
AROUND THE BEND: Lighter tones and medium-dark timbers playfully complement one another in this updated Art-Deco-Inspired Trend. An evolution of Indigo Living's Sleek Curves collection, Around the Bend, merges bold colors with rounded and curved elements for a playful, feminine touch. Light marbles and woods blend with deep warm tones and brass, while pops of greens, royal blues, burnt coppers, and mustards stand out to make a dramatic yet elegant statement. Rounded edges and silhouettes, amorphous chairs, and contoured tables provide a sense of carefree glamour, while lush, tactile fabrics add warmth, comfort, and depth to your space – think bouclé, indulgent velvets, and shaggy sheepskin cushions.
Their suite of comprehensive design consultancy services includes home furniture rental and a host of design and styling services for property developers, designers, and organizations.
The new collection is now available at Indigo Living's stores and online.