The renowned International Property Show (IPS), in partnership with the Dubai Land Department, has made a significant announcement regarding its 20th edition slated for the coming year. In an exciting move, IPS has rebranded itself as 'IPS,' signaling a new era for this premier real estate platform.
IPS has been a stalwart in showcasing local and global real estate projects and solutions while fostering collaboration among real estate professionals, experts, and exhibitors. It has played a pivotal role in spotlighting promising investment opportunities within the UAE's real estate sector.
The transformation to 'IPS' signifies a broader perspective on real estate, reflecting its commitment to the continued development of the UAE's real estate industry, a cornerstone of the national economy. Under this new identity, IPS will feature a diverse range of events across 11 main activities, including exhibitions, conferences, the prestigious IPS Oscars, discussions on future cities, networking events, financial forums, forums dedicated to women and youth in real estate, creative studios, property technology discussions, and design-oriented events, all spread throughout the year.
Dawood Al Shezawi, President of IPS, highlighted the significance of these activities, emphasizing their role in forging partnerships, facilitating cooperation, and nurturing connections within the global real estate market.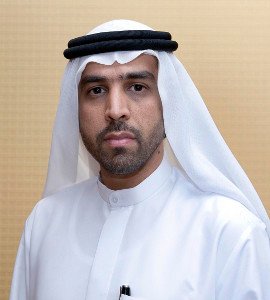 The 20th edition of IPS is set to take place at the Dubai World Trade Centre from February 27-29, 2024. With a 100% expansion in exhibition size and a target of 15,000 visitors, including international investors and professionals, IPS is poised for a dynamic and impactful event.
Of note, the Comprehensive Economic Partnership Agreement between the UAE and India, effective since May 2022, promises to enhance mutual investments across various sectors, including real estate, renewable energy, communications, infrastructure, and startups, contributing significantly to the GDP of both nations.
This transformation of IPS into 'IPS' marks an exciting chapter in the real estate industry's journey, showcasing Dubai's appeal as a global real estate hub, fortified by its streamlined procedures, investor protection laws, and attractive incentives for property purchases, all bolstered by its strategic location.
It is projected that Dubai's real estate sector will continue to thrive, driven by political stability, economic diversity, and its central location, factors that resonate with investors worldwide!
Visit the Website for more details.