Ready for some spookiness? We sure are! Here are some of the best, scariest and spookiest deals this halloween!
1. The Toxic Zombie Wasteland at Rolldxb
Join in with your friends or family for a fun night of toxic traits, zombie aesthetics curated with all the things needed to celebrate an evil and spooky experience. Curating the finest décor, music and keeping in the themed spirit, the event will be scattered across three days from October 28th, October 29th, and the 30th of October giving you the experience and its many creative designs while enjoying spooky bites that allude to the essence of the entire facility.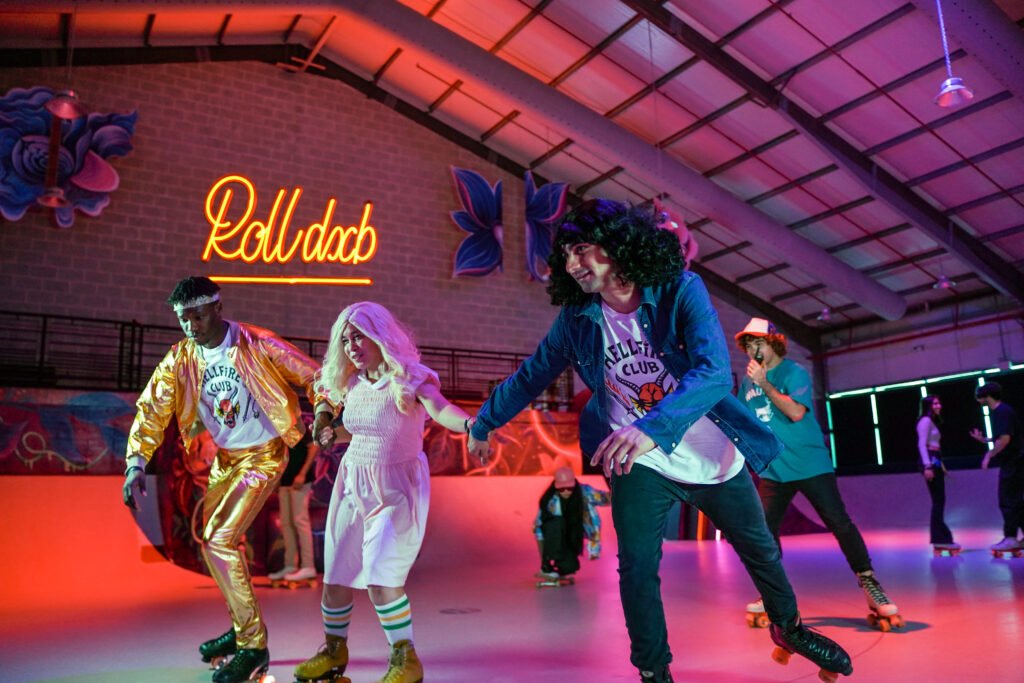 The eerie evening also includes the perfect affair of themed props and eclectic interiors where you can expect to treat yourself to a night of roller skating and skateboarding alongside upbeat tunes curated by a dedicated DJ encompassing an unforgettable Halloween experience.
@rolldxb
Date: October 26 (*ladies only*)
Date: October 28 – October 30
Time: 6PM – 11PM
For bookings: https://customer.rolldxb.com/booking
2. Urban legend, Japanese horror brings RINGU to Ongaku this Halloween
CLAP's best kept secret Ongaku, will become RINGU this Halloween for one night only. Discover Ongaku as it is transformed into the 1998 horror movie The Ring. Draped in shadows, Onkagu's vibrant electric neon-lit interiors will become the dark Japanese haunted videotape nightmare.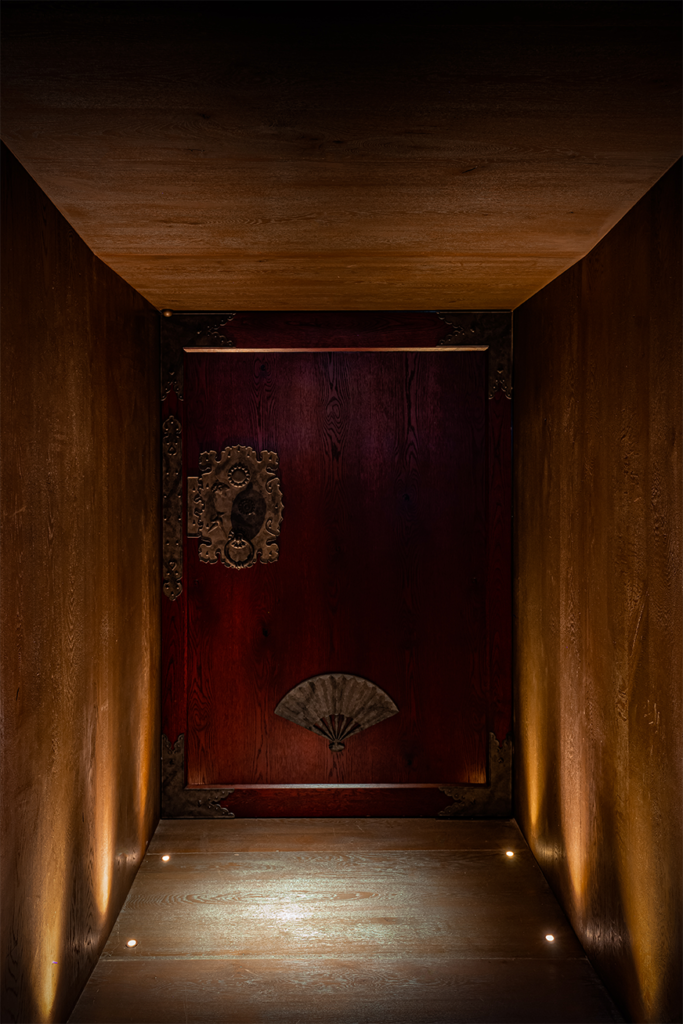 The vibe is going to be eerie with old TVs scattered around the venue and creepy music playing throughout, Samara is back! You will require liquid courage to make it through the night, luckily deadly delicious Halloween inspired cocktails are available all evening.
A chance to get dressed up in fancy dress, Ongaku's hidden door at CLAP will open at 11pm with a special guest DJ curating killer beats all night.
When: Monday 31st October, 11pm – 3am
Dress code: Smart elegant, fancy dress encouraged!
ONGAKU: DIFC, Gate Village Building 11, level 9 inside CLAP Dubai
For bookings and more information call +971 4 569 3820
3. Sonara Camp's Infamously Spooky Halloween Celebrations Return
Returning for its third year is Sonara Camp's infamously spooky Halloween celebrations being hosted at the iconic desert escape on Saturday 29th October.
For one night only, Sonara's sandy dunes will be transformed into a spooktacular spectacle for all the family to enjoy. Dress up is encouraged and kids will be taken on a thrilling camelback adventure into the desert where they will be met by ghosts and ghouls, who will trick them with a surprise or treat them to yummy goodies during their trek.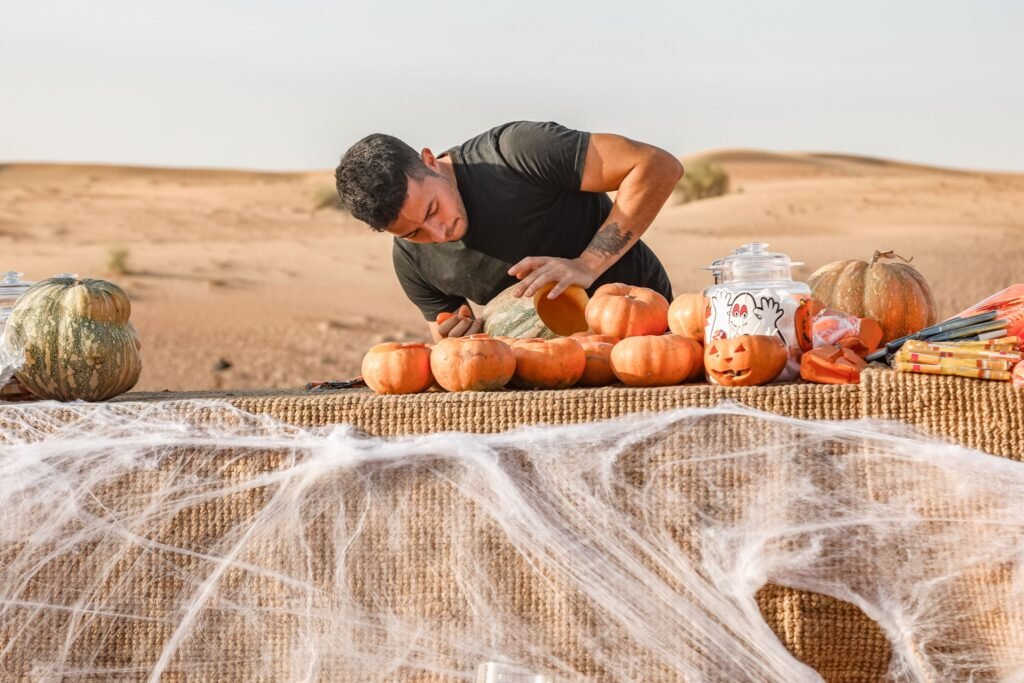 Packages
– Sunset Experience including all Halloween activities priced at AED 580 for adults and AED 250 for children aged 6 and over.
– Sunset and Dinner is priced at AED 980 for adults and AED 490 for children 6 and over.
Children aged 5 and under go free.
For more information and to make a reservation please contact info@sonara.ae or call + 971(0)4 223 8011
4. Get Into the Halloween Spirit with One Music Lounge's Halloween Spooktacular Party Night
This Halloween, grab your spooky outfit and head to the newest nightlife destination, One Music Lounge to witness the spine-chilling spooky feeling throughout the club. One Music Lounge is hosting its first Halloween Party Night.
So, put on your devilish hat and get into the Halloween spirit. One Music Lounge will be transformed into a perfect place for Halloween night starting right from the entrance of the lounge. Best dressed couple & individual to win a voucher worth 150 to use on the next visit!
Entry starts at 9 pm and the party will run into the late night till 2 am!
What: Halloween Party Night and Deals
When: 30th October 2022
Contact: +971 55 200 5475
Instagram: @onemusiclounge
Halloween party packages include 3 Starters + soft drinks for AED 119, Regular DrinksPackage + 3 Starters for AED 149, and Premium Drinks with 3 Starters for AED 249
5. Get that Full Body Pump-kin this Halloween at BARE DXB
Exercise the horror away with a hell-ish BARE witchy workout. You'll be trick or treated to a Halloween-themed class, packed with pumpkin holds, zombie runs and spider squats. Start the session with a BARE pre-workout potion and embrace your spooky side with your creepiest costume. Fancy dress shouldn't be limited to themed parties or knocking on strangers doors.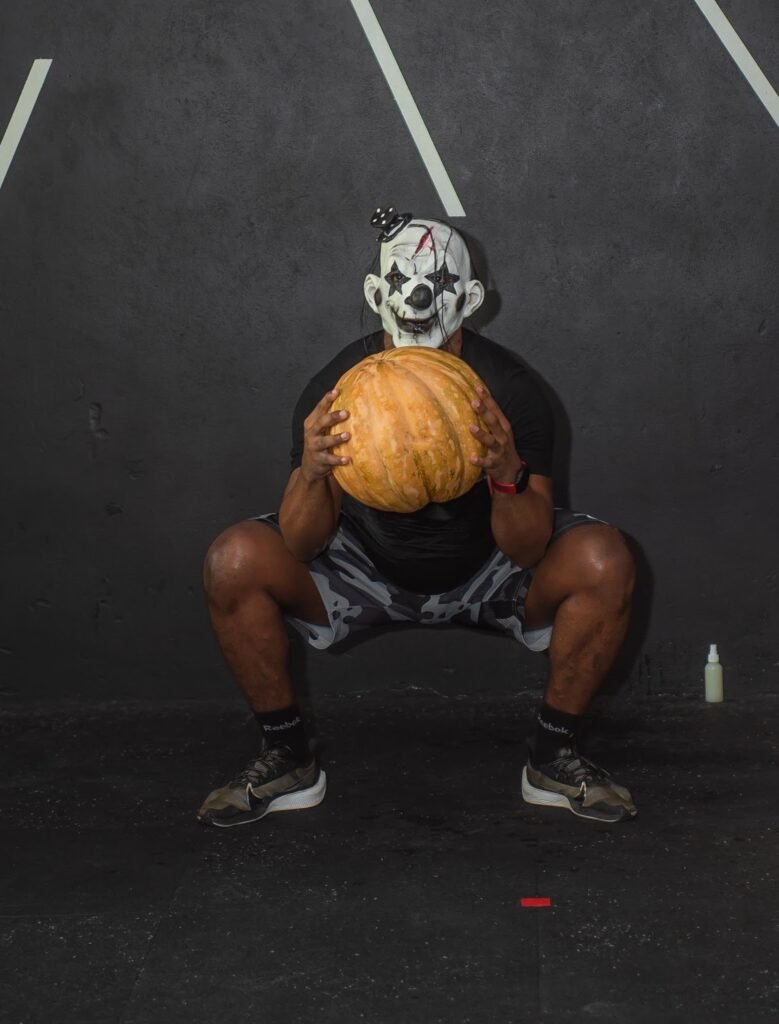 WHEN: 28th October, 5.30pm
WHERE: BARE DXB, Clover Bay Tower, Masari Dr, Business Bay
Book here!
Take home your pumpkin and carve out for a chance to win prizes from BARE DXB and Kibsons, just tag @baredxb and @kibsons.
6. The Blacksmith Bar & Eatery Wyndham Dubai Marina & The First Collection Business Bay: Spooky Saturday Brunch
At the Blacksmith Bar & Eatery in both Dubai Marina and Business Bay, a wickedly good brunch feast awaits on Saturday 29th October.
Here the usual brunch menu has been given a seriously spooky makeover for Halloween. Those that dare can begin the meal by delving into Warm Witches Fingers with Bloody Garlic Sauce, before sampling the delights of Horror Smoked Meatballs and terrifyingly tasty Pulled Lamb Sliders.
With live music and plenty of spooky tipples that pack a spirited punch, those that visit on the 29th are in for a devilishly good time.
When: Saturday 29th October, 7pm -11pm
Where: The Blacksmith Bar & Eatery, The First Collection Business Bay
Price: Packages starting from AED299
Entertainment: Live band
For reservations: email Diningreservation.bb@thefirstcollection.ae or call 04 873 4400
When: Saturday 29th October, 8pm -11pm
Where: The Blacksmith Bar & Eatery, Wyndham Dubai Marina
Price: Packages starting from AED199
Entertainment: Live music
For reservations: email info@theblacksmithdubai.com or call 04 407 8873
7. Ikigai: Halloween Tokyo Mixed Brunch
On Saturday 29th, brunch at Ikigai, the cool Japanese street-food inspired hotspot at the Millennium Place Hotel, is undergoing a spooktacular transformation for Halloween. Diners are encouraged to dress up for the event, ready to embrace the moody lighting, scary décor, Halloween-themed drinks, live DJs, dancers and marvellous magicians.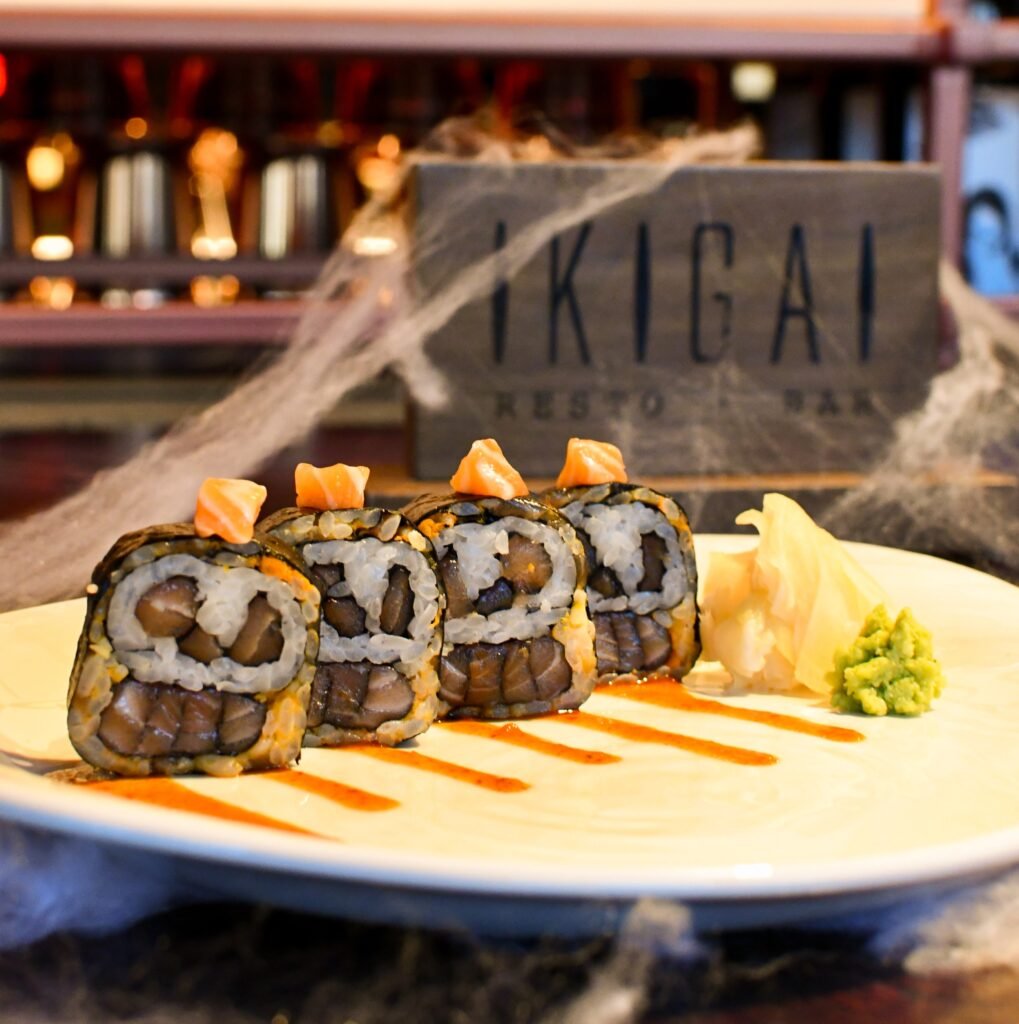 Fear not though, all the usual signature dishes will be available. That means sharing platters packed to bursting with stellar sushi and top-quality maki, edamame, shrimp pops and more, followed by standout main courses such as the miso-grilled chicken and wagyu beef burger and on-trend chocolate cookie sandos for dessert.
Where: Ikigai Millennium Place Hotel, Dubai Marina
When: Saturday 29th October
Timings: 1pm-4pm
Price: AED199 (soft beverages), AED349 (house beverages), AED399 (including sparkling)
Entertainment: Live DJ, dancers and magicians
For reservations: email reservation@ikigaidubai.com or call 04 550 8114
8. MasterChef, the TV Experience: Reality Bites Halloween Brunch
Combining a spooky atmosphere with a side of culinary flair, the MasterChef, the TV Experience's Reality Bites Halloween Brunch is the place to be for spine-tinglingly good food on the 29th October.
While the Halloween backdrop might be gruesome, the delectable dishes on offer at this gourmet brunch are anything but. Here the chefs fuse creativity and cutting-edge techniques with top-quality produce to incredible effect. The Reality Bites brunch begins as it means to go on, with unlimited sharing-style starters delivered straight to the table, followed by the diner's choice of main (salmon fillet in butter sauce, Wagyu beef burger fully loaded with toppings and Josper-grilled tenderloin included) and unlimited, uber indulgent desserts to end (whisky chocolate mousse with honeycomb candy and honey ice cream included).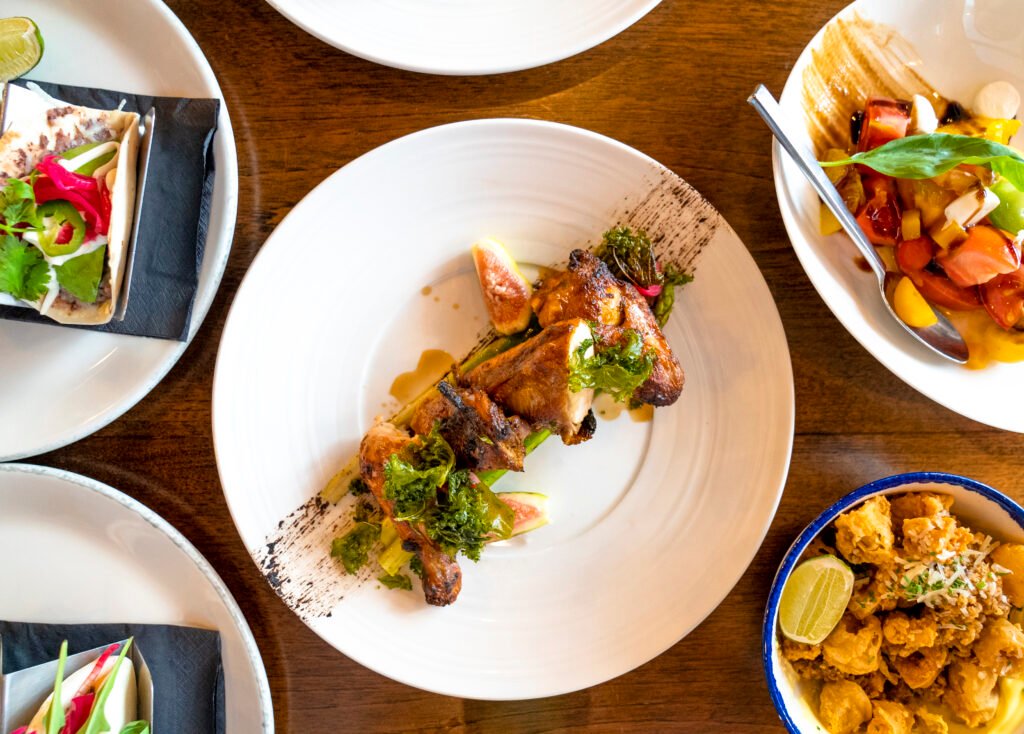 Where: MasterChef, the TV Experience, Millennium Place Hotel, Dubai Marina
When: Saturday 29th October, 1pm-4pm
Price: AED199 (soft beverages), AED300 (house beverages), AED450 (including sparkling)
For reservations: email reservations@masterchefdxb.com or call 04 550 8111
9. Santè Ria Latino Restaurant and Cocktail Bar: Azcur Brunch, Halloween Edition
On Friday 28th October, restaurant and cocktail bar hotspot Santè Ria is the place to be to enjoy a spooky filled evening with friends. The Azcur Brunch, Halloween Edition promises to tingle the eerie with face painters, Live Drummers, DJ and Calibú Duo.
And the party does not end there, guests wishing to continue enjoying the fun-filled evening can join the Halloween Brunch afterparty from 12am till 2am.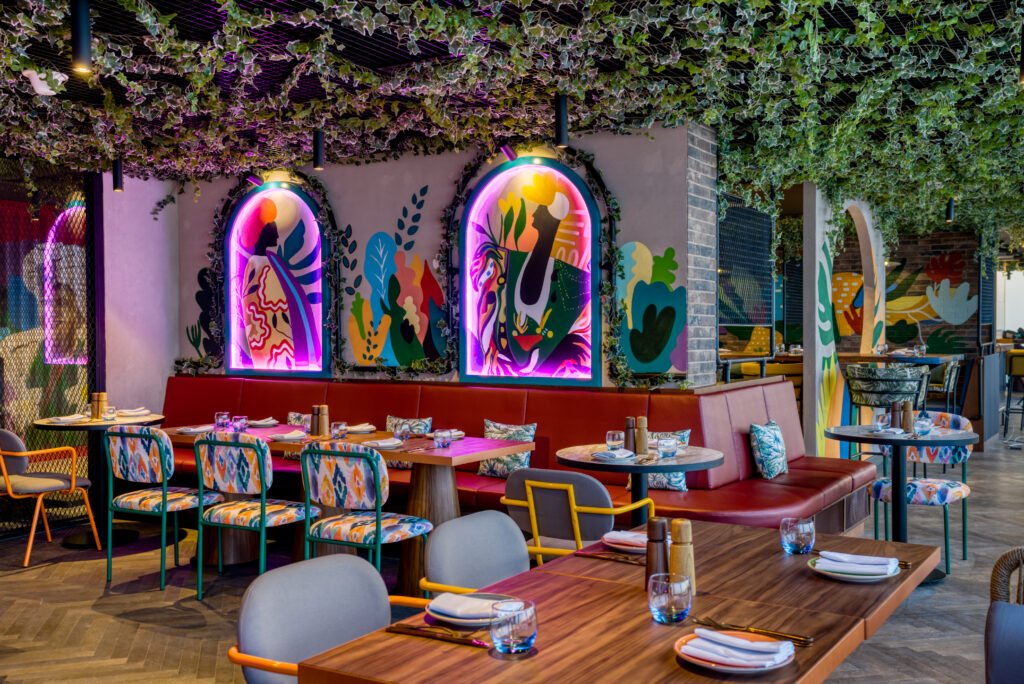 When: Friday 28th October, 9pm-12am
Where: Santè Ria Latino Dining and Cocktail Bar, The First Collection at JVC
Price: AED 199 (soft beverages), AED 275 (house beverages), AED 350 (including sparkling)
Competition Details:
Competition for best dressed – 2x winners will be selected and win a brunch voucher for 2 people (Fri or Sat Brunch, valid for one month, house beverage package)
For reservations: email reservation@santeriadubai.ae or call 04 275 6630
10. No Tricks Only Treats with Traybae This Halloween
Traybae, the homegrown start-up serving up a trending UK concept, traybakes, is this year's ultimate trick or treat snack! Order from an array of terrifyingly-tasty, chocolatey, gooey brownies or blondies, complimented with Halloween-inspired toppers, and celebrate the scary season in style.
More than just cake or confectionary, Traybae is an experience designed for those that share an appreciation for fine quality. The brand is currently home to six different traybake products, and six stacking options, including:
Last-minute party-goers can browse through the Traybae selection and order on deliveroo for a same-day delivery, while the planners can order the stacks via the Traybae website ahead of time (Traybae stacks can take about three days to be delivered and are only available on the website).
11. Fun family evening at Andalus Al Seef Resort's 'Spook Souq'
Taking place for one night only on Saturday, October 29, the 'Spook Souq' invites families and friends to come together for a spine-chilling night of unmissable shopping, thrilling spooky activities, delicious bites, and amazing magic tricks performed by a live magician.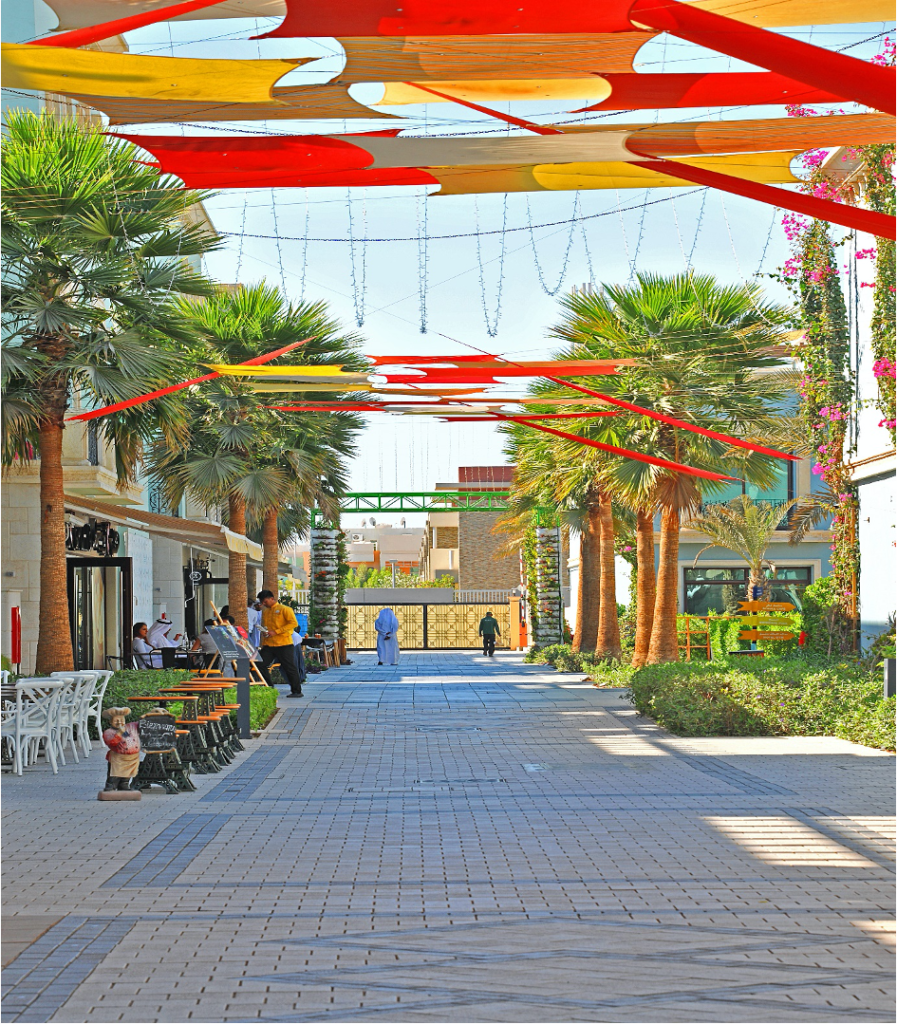 Little ones are invited to immerse themselves in all the thrills and timeless traditions of Halloween by taking part in a full line-up of terrifyingly fun activities. Kids can have a go at decorating their own personal Halloween pumpkin that they can then take home and keep, and play with scary slime, bubbles and more.
Every guest won't believe their eyes with Magic Al's awe-inspiring tricks and clever illusions, while the mysterious and terrifying entertainment is further enhanced with an enchanting artisan market, filled with popular homegrown brands.
Free to enter for all guests, the colourful pathways of The Walk at Al Seef Village Mall will be transformed into the eerie and mysterious 'Spook Souq' from 4pm to 8pm on Saturday, October 29. For more information, please go to www.alseefvillagemall.ae or visit @alseefvillagemall on social media for updates and news.
12. PLAY Restaurant & Lounge Brings a Theatrical Extravaganza this Halloween
PLAY has something frighteningly enticing in store for guests this Halloween. The stunning venue has been setting its own pace and redefining the world of fine dining and entertainment with its unique approach and this upcoming Halloween is no different.
With 3 days of exciting Halloween activities planned, blood-red will be the order of business as the stunning space will be exquisitely adorned in vibrant décor to match the occasion from October 29th to 31st. Taking inspiration from the classic vampire genre and mixing it with PLAY's renowned sophistication, the venue will transform into something reminiscent of Nosferatu's castle, with wildflowers and candle lighting creating a dim and eerie setting.
Halloween at PLAY – October 29th to 31st
AED250 for 2 hours unlimited house spirits and cocktails between 8pm and midnight 
AED350 for set menu plus unlimited beverages from 8pm to 10pm 
AED450 for set menu plus unlimited beverages from 10pm to 1am 
13. Immerse in a Spooktacular Halloween with Old Castello Jumeirah's Halloween Special Menu
This spooky season, grab your fancy costume and head to Old Castello Jumeirah to indulge in their new Halloween Special Menu, cause even ghosts gotta eat! This feast is visually appealing and is perfect for your Instagram feed to correlate with your eerie feels.
This Halloween Special Menu is priced at AED 75 per person. With the place dressed in the Halloween theme to match your Halloween spirit, enjoy the cosy yet sinister vibes from 28th to 31st October. End the month of October by giving in to the spine-chilling excitement of scaring people and having a spooktacular Halloween. 
What: Old Castello Jumeirah's Halloween Special Menu
When: 28th – 31st October 2022
Price: AED 75 per person
Address: Jumeirah Beach Rd – behind JUMEIRAH PLAZA – Jumeirah – Jumeirah 1 – Dubai – United Arab Emirates
Contact: +971 52 942 2000
Instagram: @oldcastellojumeirah
14. Halloween Party at High Note Sky and Pool Lounge, Aloft Mina 
This Halloween, get into a spooky outfit and head to the Pool & Sky Lounge, High Note Aloft Mina hosting a Halloween Party ft DJ Dark Sorceress on Monday, 31st of October. The rooftop will start looking like a haunted place starting 25th October leading to hosting the most exciting party on 31st October. The best dressed guest will win F&B vouchers from High Note which can be redeemed at High Note's newly opened Licensed Indian restaurant, The Saffron Boutique in Ibn Batutta . For Halloween Party, guest can opt for a set Ghost menu priced at AED 129 which includes a salad, a choice of three appetizers, a main course with rice & breads and a dessert along with two shooters and one cocktail.
Menu Highlights include; ghost salad with ranch dressing, Rotten Deviled Eggs, Bloody Witch Creamy and Creamy Ghost Brownie.
Party Starts at 9pm. 
Address: Rooftop Level, Aloft Al Mina Hotel – Dubai – United Arab Emirates
Instagram: @highnotedxb
Contact: +971 58 591 8153
15. Get Halloween Ready with Cutting Edge Beauty Salon
Cutting Edge Beauty Salon brings you an irrefutable deal. Get in the Spoooooky feeling of Halloween with their Halloween Nail Art Offer! Starting at just AED 10 per nail, these nail arts will surely get you in the witchcraft-y spirit and will be a great conversation starter and maker! Basic designs start at AED 10 per nail. Book your appointment to get spooky nails for your Halloween parties.
16. LUSH Fresh Handmade Cosmetics Haunts Bubble-Time with its Spooktacular Halloween Collection 
Not to sound dramatic, but Halloween is by far the most theatrical holiday every year. LUSH Fresh Handmade Cosmetics is preparing for a spooktacular one as it unveils this year's bathtime must-haves to entertain and delight as darkness falls across the land with its Halloween Collection. Make magic this season with the creepy treats and bubbles! 
Revel in a colorful and eerie all hallows eve with the completely vegan and cruelty free range. It's no trick, they're all treats! Here are our top picks!
Lord of Misrule Gift Set : A foursome of Lord of Misrule mischief for bath and body. Includes: Lord of Misrule bath bomb, Lord of misrule shower gel (120g), Lord of Misrule body spray (100ml), Labyrinth bubble bar.
Punkin Pumpkin Bath Bomb : Set your Halloween spirit free with vibrant orange water and pumpkin powder to leave your skin feeling soft and supple with this Uplifting orange squash.
17. HEINZ LAUNCHES [SCARILY] GOOD BLACK GARLIC MAYO JUST IN TIME FOR HALLOWEEN
Double, double, toil and trouble. Something spooky has been being magicked up in the Heinz kitchen for Halloween and it's set to give us all chills this scary season. In a bid to give everyone a fan(g)tastic fright this Halloween, Heinz has unveiled its very first (and very scary) black garlic mayo.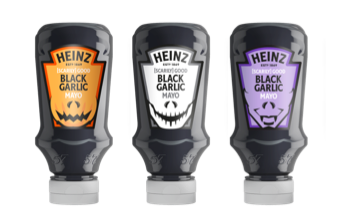 Combining Heinz's vegan mayo with the rich, tangy and slightly sweet flavour of black garlic that's guaranteed to terrify (and tingle) your tastebuds, Heinz [Scarily] Good Black Garlic Mayo is the perfect spooky sauce for all your foodie treats, and tricks, this Halloween.
Arriving in three limited-edition collectible designs, the new flavour will be available to win by participating in a competition on the Heinz Arabia Instagram page starting 21st October.
18. OliOli Trick and Treat
Join us for the most fa-boo-lous Halloween from 28th to 31st October!
Solve tricky challenges in our spooky scavenger hunt, break the code and collect a sweet treat! Boo-yah!
OliOli® Halloween celebration is included in All OliOli® Admission tickets.
19. Dubai Parks and Resorts to become Dubai's spookiest destination with the World of Halloween across its theme parks and hotels
Ahead of Halloween season, Dubai Parks and Resorts has announced a fright-worthy World of Halloween with creepy activities across all its theme parks and the Lapita Hotel perfectly suited for adults and kids alike. With haunted house, scary mazes, tricks, treats, jack-o-lanterns and horrifying themes on offer, Dubai's leading attraction will turn into one of the spookiest destinations this winter, giving its guests all the shivers to make for a memorable experience. With multiple experiences across all parks, visitors are guaranteed to be frightened.

The Nightmare Dimension
MOTIONGATE™ Dubai, the region's largest Hollywood-inspired theme park, has a special trick and treat in store with The Halloween Fright Nights. Guests are invited to discover the park's frightful decorations, live entertainment, scare zones, and new haunted houses, filled with gruesome and terrifying surprises.
Location: Studio Central, MOTIONGATE™ Dubai
Days: Wednesday – Sunday
Timings: 4pm
Price: Included in park access
The Monster Takeover
Guests will be able to enter a monster takeover, where they will undergo a massive transformation while seeing the brand-new 4D film "The Great Monster Chase!" and taking part in the Lord Vampyre's VIP V.I.M. (Very Important Monster) Dance Party. They can attend a special Monster Brick or Treat Trail in which there will be a hunt for HARIBO candy or can head on the Ernie's Pumpkin Patch to Build a pumpkin. An Interactive Operation Monster Squad show they can participate in or sign up for the crazy Monster Street Games to win prizes. Wander around and eat delicious Monster Meals, snap a photo at the Zombie Cheerleaders Graveyard and Wacky Witch's Corner, and much more!
A Monster Sleepover at the LEGOLAND® Hotel will completely round out the experience. Each and every visitor who makes a reservation at the LEGOLAND® Hotel will have access to daily Monster Making LEGO® Classes, Monster Arts & Crafts, Monster coloring competitions, as well as character appearances in their frightful Halloween costumes!
Location: LEGOLAND®, Dubai
Days: 7 October – 31 October
Timings: 4pm
Price: Included in park access
Hotel Transylvania Halloween
Guests will be able to enjoy an exclusive Halloween-themed Hotel Transylvania experience at the Lapita Hotel Halloween which will offer Hotel Transylvania-themed rooms with character, design, and fun, coupled with a range for spooky decorations – ideal for those night outs with horror stories to enjoy with friends and family. The package is inclusive of half-board benefits, with soft-beverages, ice-creams, tea, and coffee throughout the day.
Apart from a range of special tricks and treats every afternoon, every guest booking into the Halloween experience at Lapita Hotel will get a chance to choose from a single-entry day visit to one theme park including Legoland™, Riverland™, MOTIONGATE™, Legoland™ Waterparks and Bollywood Parks™ Dubai.
Location: The Lapita Hotel, Dubai
Days: 23 October – 31 October
Timings: 4pm
Price: AED 1625 (exclusive of taxes)
Haunted Village
Riverland™ Dubai, a themed fun, dining, and retail destination that can be accessed without a ticket is all set to welcome guests to turn into The Haunted Village.
The French village at Riverland might look normal during the day, but at night its streets are covered with thick fog and strange creatures around the area.
Location: Riverland™ Dubai
Timings:
Friday to Saturday – 9:30pm to 10:30pm
Sunday – 8:30pm to 9:30pm
Price: Free
Scarecrow fields
Guests are in for jitters and quivers as they make their way down the village, with zombies, cobwebs, spiders, and skulls, sure to give them the ultimate Halloween experience right from the beginning.
Location: Riverland™ Dubai
Days: Wednesday to Sunday – until 13th November
Timings: 4pm to 8pm
Price: Free
Hotel Transylvania Halloween Brunch
A Halloween brunch taking place at Kalea – an all-day dining restaurant offering a diverse buffet dining experience – only this time – spookier than ever. Complete with scary décor, kid's activities, and themed competitions.
Location: The Lapita Hotel, Dubai
Days: 29 October onwards
Timings: 1pm to 4pm
Price: AED 250 for adults (inclusive of soft beverages) and 50% off for kids aged between 6-12 years.
20. The Green Planet Dubai announces one-of-a-kind Halloween Rainforest experience
With Halloween just around the corner, The Green Planet Dubai has announced the comeback of its spooky Rainforest experience – bigger, better, and well scary than ever! Starting October 18, guests will be able to enjoy a new and improved Creatures of the Night experience, revamped for Halloween, featuring the latest additions to the family including, porcupine, anteater, and armadillos.
The tropical rainforest home to over 3,000 plants and animals across four indoor rainforest levels, will host a thrilling makeover for Halloween. Walking through the enclosed biodome, haunted by fascinating creatures from the forests, visitors are sure to have a memorable Halloween experience, ideal for friends and family. Complete with extinct animal tombstones, terrifying skeletons, Megabats, spider webs, loads of quivers and chills, the experience will also allow guests to witness the wondrous ways of the nocturnal world and learn more about the way animals find their way in the dark. Kids will have a chance to enjoy a great night of fun and education all at once!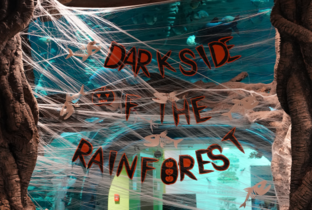 Guests will also be able to meet existing stars from the Green Planet's Creatures of the Night showcase, including the Slow Loris nocturnal primate family: Lonely, Hope and their two baby girls. The Slow Loris is just one amongst the many nocturnal species, guests will also be able to admire others such as the Yellow Anaconda, Burmese Pythons, the Tokay gecko, Marine toads, Brazilian Porcupine, Tamandua Anteater, and 6-Banded Armadillo!
The Green Planet Dubai will be announcing more activities including their very own "Best creature of the nights costume" competition where little monsters can come dressed as their favorite nocturnal critter! Be sure to post your costumes and tag us on social media for a chance to win the costume competition! During the upcoming weeks After Halloween, guests will continue to be able to enjoy nocturnal encounters in the biodome through the original Creatures of the Night experience.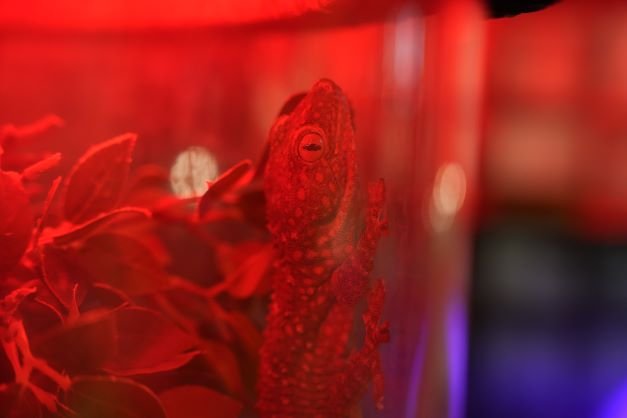 Adding to the park's signature experiences, the Halloween Rainforest experience will be available as an add-on experience on single-day tickets to The Green Planet Dubai, included as part of the single-day experience at The Green Planet Dubai.
Follow the Green Planet social media channels for the latest updates:
Instagram: @theGreenPlanetDubai
Facebook: @theGreenPlanetDubai