Get ready to embark on a mouthwatering culinary adventure as Mamafri, the homegrown Southeast Asian sensation, takes the UAE's gastronomic scene by storm. With two exciting new branches on the horizon, this delightful restaurant is all set to redefine Southeast Asian cuisine experiences. From its chic locations in Jumeirah and DIFC to the charming Sheikha Fatima Park in Abu Dhabi, Mamafri has captivated food enthusiasts since its establishment in 2020. Now, with plans for future expansions beyond the UAE, more foodies around the world will get to indulge in the allure of Mamafri's delectable dishes.
Dubai's vibrant Huna Al Wasl district is about to welcome a new culinary gem, as Mamafri unveils its latest branch at Mamsha Dubai. With an ambiance that promises to cast a gastronomic spell, this highly anticipated location aims to deliver an unforgettable culinary journey through the captivating flavors of Southeast Asia. Stay tuned for the grand opening dates and get ready to experience Southeast Asian magic right in the heart of the city!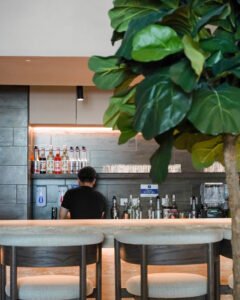 At the heart of Dubai's bustling DIFC, Mamafri is undergoing an extensive renovation at the Gate Avenue Mall. The goal is to create an even more inspiring, creative, and innovative space for diners. The dedicated team is working tirelessly to craft captivating designs and unique adornments, setting the stage for an exceptional dining experience. The revitalized Mamafri DIFC will soon unveil its new look, promising patrons a dining adventure like never before.
Since its establishment in 2020, Mamafri has gained popularity with its chic and minimalist branches in Jumeirah and DIFC (currently undergoing renovation). The Abu Dhabi branch, located at Sheikha Fatima Park, has also become a favorite dining spot. The love and appreciation from locals and tourists alike have been instrumental in Mamafri's success, propelling them to new heights and motivating them to share their delightful Southeast Asian flavors with a broader audience around the world.
With its roots firmly planted in the UAE, Mamafri is now looking beyond its home country for further expansion. Exciting plans are underway to introduce Mamafri's captivating Southeast Asian cuisine to food enthusiasts across the globe. This initiative aims to introduce international audiences to heartwarming fried-rice creations, traditional Japanese ramen, creamy Malaysian curry, flavorsome Indonesian noodles, and golden fries with indulgent toppings. With each dish, Mamafri invites guests to embrace the vibrant and charming spirit of Southeast Asia.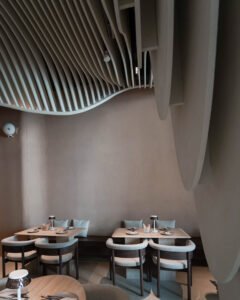 Prepare to savor the exquisite flavors of Southeast Asia at the upcoming Huna Al Wasl branch. Located in Dar Wasl Mall's Huna Al Wasl food hall, this new Mamafri destination will serve all the brand's beloved signature specials, capturing the essence of the homegrown brand's flagship branch in Jumeirah. Diners can look forward to a warm and inviting ambiance, perfect for gathering, forging connections, and engaging in deep conversations.
As Mamafri continues to mesmerize UAE's culinary scene, the anticipation for their upcoming branches in Huna Al Wasl and the revitalized DIFC location is building. With their commitment to delivering an exceptional dining experience and future global expansions, Mamafri is set to become an international culinary sensation. For those eager to embark on a Southeast Asian culinary journey, Mamafri's enchanting dishes await. Visit their website at https://www.lovemamafri.com/ or follow them on Instagram @lovemamafri to be part of this delectable adventure. Get ready to fall in love with the flavors of Southeast Asia!