Head of the MICE Department for The Moscow City Tourism Committee, Anastasia Popova talks about Moscow's latest attractions, top market trends in the travel industry, and attending the MALT Congress live this year as a Destination Partner.
September 2021, Dubai, UAE: As the post-covid world slowly opens, everyone is looking forward to traveling again. The Moscow City Tourism Committee has stepped up with some exciting possibilities that make Moscow the ideal MICE and luxury travel destination for travelers now. Head of the MICE Department from The Moscow City Tourism Committee, Anastasia Popova shares some insights into why the Russian capital has come recommended as an attractive destination for travelers from the Middle East. According to Anastasia "Moscow is a vibrant city offering diversity of choices and millions of impressions even to sophisticated travelers. A combination of cultural heritage, creative incentive ideas, local culinary traditions, favorable climate and excellent shopping possibilities makes Moscow an ideal MICE destination."
With conference centers and hotel chains meeting global standards, the Moscow City Tourism Committee has seen development in business tourism, with over 3,000 business events and conferences taking place annually. The gastronomic component has recently become one of the main touristic symbols of Moscow. Today, there are more than 13,000 cafés and restaurants in Moscow with some of the world's best restaurants offering cuisines from all over the world: Russian, Japanese, Chinese, Indian, Armenian, Spanish, Italian, Greek, and even Halal.
The Middle East market is showing interest and growing in numbers in terms of luxury travel and MICE. According to the data collected, in the last 6 months alone, up to 27,000 individuals visited Moscow from the UAE, Qatar, and Saudi Arabia with their average trip expenses reaching $1.7-3k.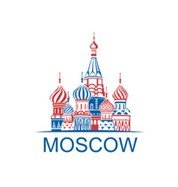 "Establishing long-lasting connections with major buyers from the Middle East is one of our major goals," says Anastasia. She further adds, "The MALT Congress is a must-attend event for connecting with MICE and luxury travel buyers." She considers it an excellent opportunity to meet selected buyers from the GCC region and promote destinations to a target audience, improving business. "We strongly believe that customized approach can become the beginning of long-lasting collaborations."
Speaking about The Moscow City Tourism Committee participation as a destination partner, Mr. Ackash Jain, Director QnA International, organizers of the MALT Congress shares "We are pleased to welcome Moscow on board the MALT Congress taking place in Dubai this September. Our buyers are always looking for a destination that can offer an unparallel experience and exceed their expectations. Moscow is a captivating city with diversified architectural styles, outstanding galleries, museums, world-class theaters, gorgeous parks, exquisite restaurants, vibrant nightlife and deep-rooted culture and history. A place you will always want to come back and explore more as it has so much to offer."
About the Moscow City Tourism Committee:
The Moscow City Tourism Committee is a department of the Moscow Government that oversees the issues of tourism activities in the capital. The Committee's competence includes legislative initiatives, congress and exhibition activities, and event and image projects. As Moscow's brand manager responsible for maintaining an attractive global image, the committee is constantly analyzing global trends and giving way to new and emerging opportunities.
About QnA International
QNA International is a leading business to business event organizer, delivering exceptional experiences for over a decade.  The company headquarter in Dubai, creates and delivers business learning and development exchange platforms through B2B conferences, bespoke events, digital services and trainings. The company also has an expertise in outsourced sponsorship sales and key account management. www.qnainternational.com