The legendary Chrysler 300S is making its triumphant return, setting a new standard for automotive excellence and captivating the hearts of luxury car enthusiasts across the UAE. Al-Futtaim Trading Enterprises proudly reintroduces the Chrysler 300S, a symbol of luxury and power, now equipped with enhanced features, unparalleled performance, and a level of sophistication that defines true automotive artistry.
The Chrysler 300S is more than just a car; it's an embodiment of elegance, power, and design excellence. This iconic sedan combines the allure of exquisite American design with cutting-edge technical advancements that redefine the luxury sedan experience. From its powerful engine to its striking 20-inch black noise alloy wheels, the 300S demands attention at every turn.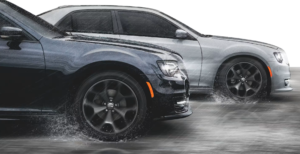 Under the hood, the heart of the Chrysler 300S beats with a 3.6L V6 engine, unleashing a thrilling 300 horsepower and 358Nm of torque. This impressive power ensures an exhilarating driving experience, allowing you to feel the rush of the road like never before. Coupled with an 8-speed automatic transmission, the sedan offers seamless gear shifting, optimal fuel efficiency, and a dynamic performance that's both captivating and efficient.
Step into the Chrysler 300S, and you're welcomed by a luxurious interior that exudes sophistication. Premium leather seats cradle you in comfort, while the 8.4-inch infotainment system Uconnect® 4 seamlessly integrates Apple CarPlay and Android Auto, ensuring you stay connected and entertained on the go. The immersive Alpine Audio system, with its nine speakers, delivers unparalleled sound quality, turning every drive into a concert on wheels.
The Chrysler 300S prioritizes safety, ensuring peace of mind on various road conditions. Its class-exclusive Rear-Wheel Drive (RWD) system, featuring a front axle disconnect system, enhances traction and stability, allowing you to navigate with confidence. The sedan's automatic LED headlamps with DRL and Black Bezels not only provide improved visibility but also add a distinctive and commanding look to the road.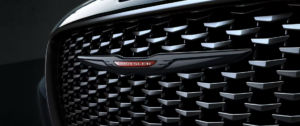 As a testament to Al-Futtaim Trading Enterprises' dedication to customer satisfaction, purchasers of the 2023 Chrysler 300S enjoy a comprehensive 5-year warranty and a 5-year roadside assistance package, providing long-term support and peace of mind. The Chrysler 300S is more than a car; it's a commitment to an extraordinary ownership experience.
The 2023 Chrysler 300S is now available at the prestigious Chrysler showrooms in Dubai and the Northern Emirates, with prices starting from AED 159,900. Elevate your drive, experience luxury, power, and elegance like never before. For more information, visit chrysleruae.com or call 8005119.
Embrace the future of automotive excellence with the Chrysler 300S. Discover the symphony of power, luxury, and elegance that awaits you!