Attention all car enthusiasts and those seeking an extraordinary driving experience! Arabian Automobiles, the esteemed flagship company of the AW Rostamani Group and the exclusive Renault dealer in Dubai, Sharjah, and the Northern Emirates, is rolling out a spectacular opportunity that will redefine your daily commute. Introducing the Renault Super Deals – a collection of exclusive offers on three remarkable models that seamlessly combine driving excellence with exceptional savings.
1. Renault Duster: Where Aesthetics Meets Grit
For those who appreciate modern aesthetics and crave gritty performance, the Renault Duster is the embodiment of style and power. With our limited-time offer, you can save an impressive AED 5,100 on your new Duster purchase. It's not just a car; it's a statement. Don't miss out on this chance to elevate your driving experience.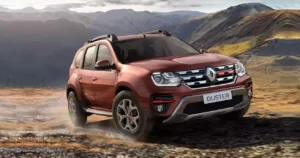 2. Renault Megane: Unleash Elegance with Generous Discounts
Looking to add a touch of elegance to your daily drives? The Renault Megane offers exactly that. And here's the icing on the cake – a generous discount of up to AED 5,800. The Megane is the perfect blend of sophistication and performance, and this deal makes it an even more irresistible choice.
3. Renault Koleos: The Crown Jewel of Savings
Prepare to be amazed by the true gem of this super deal – the Renault Koleos. Crafted perfectly as a mid-size SUV, the Koleos offers unparalleled driving comfort and style. But what truly sets it apart is the staggering savings of up to AED 13,800. This is an opportunity you simply cannot afford to miss.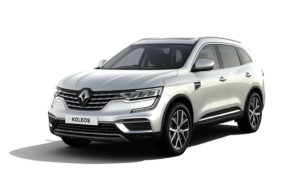 However, keep in mind that these enticing offers are exclusively available for a limited period and on selected units only. So, act fast to secure your spot and redefine your daily commutes with Renault's unmatched engineering.
Ready to embark on a journey of driving excellence and substantial savings? Visit your nearest Renault of Arabian Automobiles' center in Dubai, Sharjah, and the Northern Emirates to experience these super deals firsthand. Don't let this opportunity pass you by.
Visit the Website for more details.