Kind Lyfe now enters Major Food Retailers Across UAE Promoting A Healthy Lifestyle
Kind Lyfe, a homegrown vegan healthy snack startup is taking family recipes to the next level by conquering the isles of major supermarkets and online food retailers across the country. 
The concept came to life when co-founder Aria was on a mission to locate delectable, gluten-free vegan snacks that were also gut-friendly, but instead came across items that were bland, tasteless, and lacked consistency in texture. Her passion was spurred by this insight, and she began baking cookies to satisfy her food intolerances and sweet tooth.
Kind Lyfe is a nutritious business that offers tasty, guilt-free snacks and was founded by three family members, Akshay Ramsinghani, his wife Aria, and his sister Ruchika, in the midst of the pandemic. The company was founded to meet the needs of people with special dietary requirements, with the goal of providing clean snacks that don't sacrifice flavor or texture, and is on a mission to meet the 'wants and needs' of people who want to live a healthy lifestyle without sacrificing quality, by providing delectable goodness free of chemicals and preservatives. Cookies, the brand's first product, are vegan, gluten-free, preservative-free, refined sugar-free, and GMO-free.
Kind Lyfe has been swiftly expanding its operations across the UAE since its beginning, with items already stocked in 12 locations in less than a year. Waitrose, Carrefour, Spinneys, Kibsons, and a slew of other stores are among them.
"I was really struggling to find clean snacks without having to compromise on taste and texture, so I started looking for the perfect recipe for my sweet cravings. After a couple of attempts the cookies turned out to be so good that the entire family – who is usually reluctant when it comes to vegan and gluten-free treats – wiped them out within minutes," explains co-founder Aria.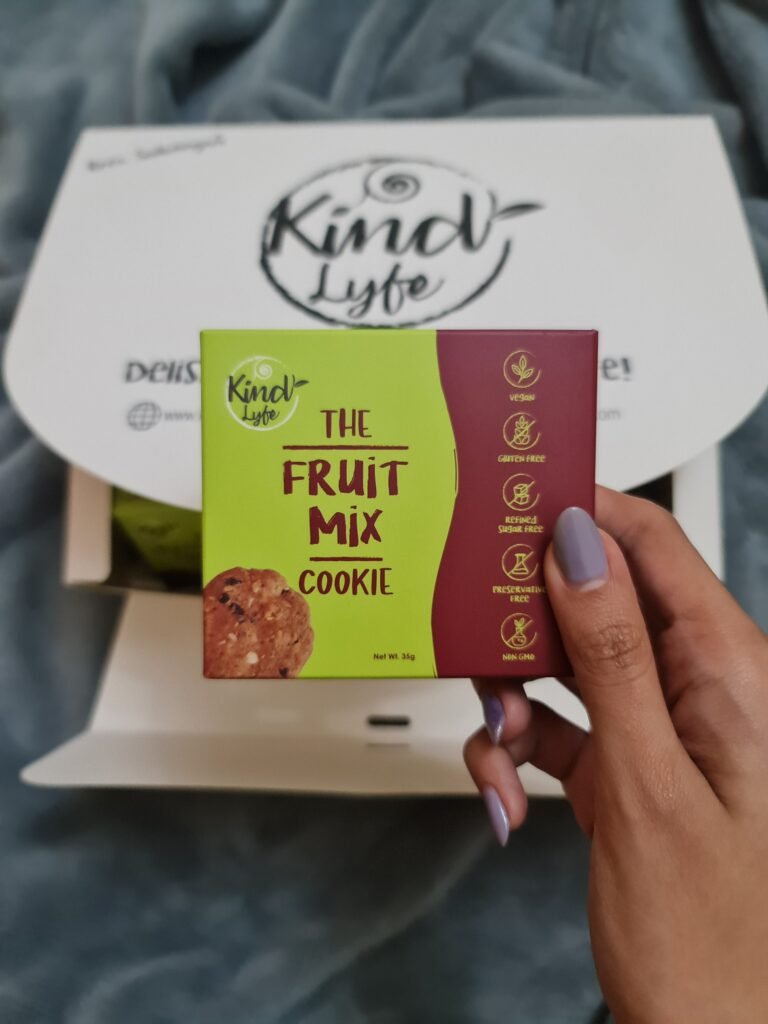 The brand currently houses six different products, with a wide range of cookies. These include the Raw Chocolate Dipped Cookie, the Fruit Mix Cookie, the Raw Double Chocolate Chunk Cookie, and the Raw Chocolate Chunk Cookie. In addition, the brand has formulated two cookie dough bites variations: the Classic Cookie Dough Bites and the Chocolate Brownie Cookie Dough Bites.
"It's so exciting to see how our family recipes have reached so many people out of our home kitchen in this short amount of time" continues Aria. "We can't wait to share more products in the months to come".
Kind Lyfe, well known for its Raw Chocolate Dipped Cookies, is set to thrill every palette with a wide range of delectable sweets, with several new products and varieties set to debut by the end of the year.
Review –
The team got to try the products. Its true to their words. The items tasted very delicious. We tried the Raw Double Chocolate Cookie, Raw Chocolate Chunk Cookie, The Fruit Mix and Raw Chocolate Dipped Cookie. Along with that tried the Chocolate Dough Bites and Classic Cookie Dough Bites.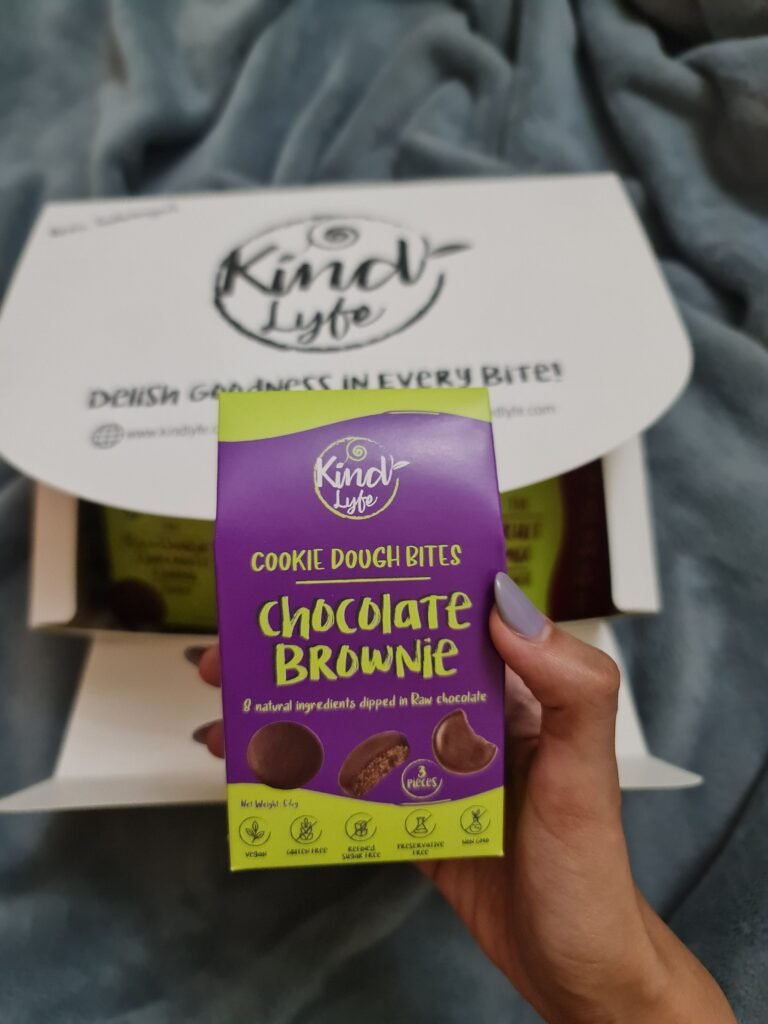 Very surprised after trying the Fruit Mix Cookie and Chocolate Browine Dough Bites. It tasted very tasty and you can not miss the fresh taste in it. Tastes exactly the same as your cookies with a very healthy twist. These products are something which would be added to our lifestyle!
To purchase Kind Lyfe, check the below retail stores, or buy directly from their website