As the Holy month of Ramadan approaches, Dubai's bustling Design District is gearing up to welcome a host of visitors seeking to break their fast with a sumptuous Iftar meal. Among the many options available to diners is Mohalla, a charming Indian restaurant that is excited to announce its special Iftar menu.
Mohalla's Iftar menu is priced at AED 115 per person and features a range of delicious Indian dishes. From traditional appetizers to comforting main courses and mouth-watering desserts, the restaurant's menu is sure to tantalize taste buds and satiate hunger pangs.
The Iftar menu begins with a spread of dates and laban, followed by popular starters like Keema samosa fried in ghee and Dal shorba. For the main course, diners can choose between Chicken Biryani or Butter Chicken served with Malabari Paratha. And for dessert, Mohalla offers Kulfi Falooda or Gulab Jamun with Ice Cream, both of which are popular desserts in India.
But it's not just the food that makes Mohalla a must-visit destination this Ramadan. The restaurant boasts a beautiful rustic setting from the 18th century, complete with hand-painted murals depicting the bustling streets of India, 100% cane chairs, and cushions with beautiful prints that transport guests to India. The restaurant has a lively and welcoming atmosphere that celebrates the rich Indian heritage and is perfect for diners seeking an authentic dining experience.
In addition to the Iftar menu, Mohalla also offers a special Ramadan platter starting at AED 180, which is available for delivery on platforms like Deliveroo and Talabat. The platter includes a selection of appetizers, main courses, and desserts, making it perfect for sharing with family and friends.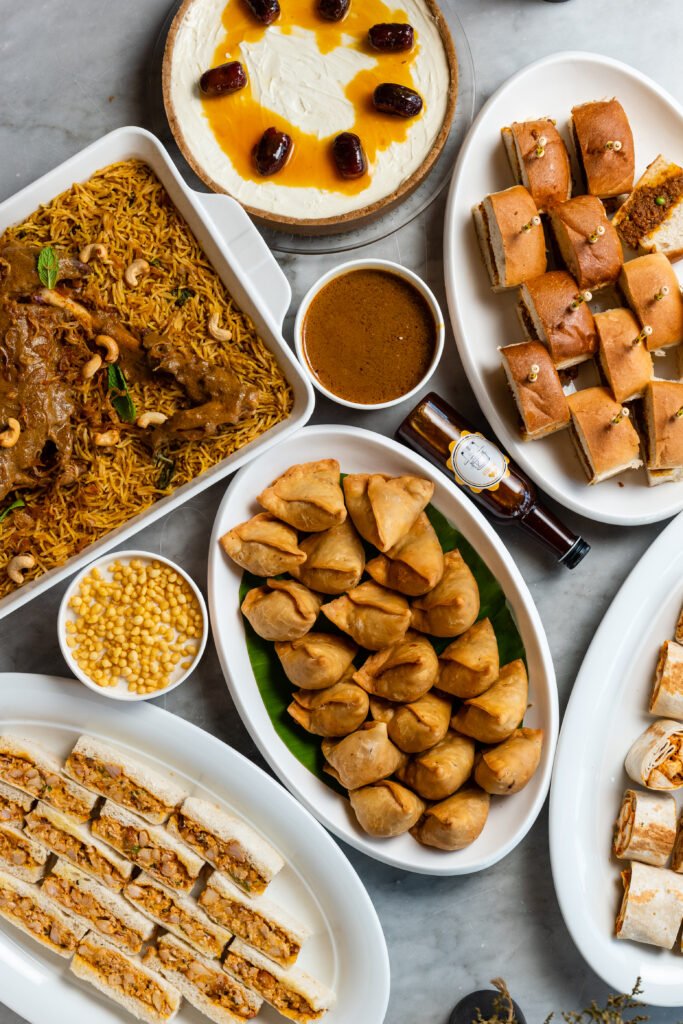 So now you know where you are expected at this Ramadan, Mohalla is excited to welcome diners and their families with its special Iftar menu. Whether you choose to visit the restaurant or enjoy its food from the comfort of your own home, Mohalla promises a delightful dining experience that celebrates the rich culture and cuisine of India.
To avoid disappointment during the busy Iftar period, Mohalla encourages customers to make reservations by calling 052542 1937, for online reservations visit www.mohallarestaurant.com.