Abu Dhabi is about to be illuminated by the vibrant spirit of Diwali, thanks to the eagerly anticipated "Dazzling Diwali Utsav." Scheduled for November 10th, 2023, starting at 6:00 PM at Marina Mall Parking, this event promises an unforgettable cultural extravaganza that will bring communities together in a celebration of unity.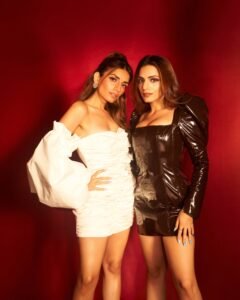 The "Dazzling Diwali Utsav" is set to capture the very essence of Diwali, the Festival of Lights. It's not just a celebration; it's an enchanting cultural journey that promises to be unlike anything Abu Dhabi has witnessed before.
Immerse yourself in the true spirit of this grand celebration as it offers a spectacular evening filled with entertainment, unity, and cultural enrichment. The lineup includes awe-inspiring performances by renowned artists, such as Sukhwinder Singh, Kanika Kapoor, Prakriti & Sukriti Kakar, and DJ Suketu.
Andre Timmins, the Director of Wizcraft ME Global Events, expressed his excitement for the event, saying, "We are excited to present DAZZLING DIWALI UTSAV, a celebration that transcends borders and brings the magic of Diwali to life with entertainment like no other. Our aim is to provide an immersive experience for all attendees, showcasing the rich traditions, vibrant colors, and warm spirit of Diwali."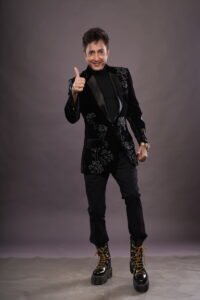 But this event is more than just a cultural extravaganza; it's an opportunity for communities to come together and celebrate the essence of the Festival of Lights. Abu Dhabi is playing host to its thriving Indian community, exemplifying the cultural diversity and unity that exists in the city.
So, mark your calendars for November 10th, 2023, and head to Marina Mall Parking for a memorable evening that promises to shine brightly with the spirit of Diwali. Tickets are available at here, so grab yours and be a part of this unique cultural celebration.