Step into a world of majestic beauty at Address Grand Creek Harbour, where the stunning five-star paradise is nestled on the picturesque shores of Dubai Creek. With 223 luxurious rooms to choose from, this waterfront destination offers guests the perfect blend of relaxed decadence and unparalleled amenities. You'll be treated to fabulous flavours and a stay that soothes and invigorates the soul. This newly opened marvellous addition to the Address Hotels + Resorts chain is conveniently located close to 'The Viewing Point' at the creek harbour – a deck that offers an incredible vantage point for the city's most breath-taking view.
This hotel is the ultimate destination for everyone, be it couples or families. The intimacy of a boutique combined with the energy and amenities to keep everyone happy. Whether you're here for business, leisure or a combination of both, this hotel is the perfect spot for you. With its impeccable facade and stunning interiors, this hotel is set to be a cornerstone in the city's skyline for years to come. Take in the glittering Dubai skyline and the calmness of creek waters while indulging in opulence at every step at Address Grand Creek Harbour. Are you ready to experience this slice of paradise?
Spacation at The Spa
The Spa at Address Grand Creek Harbour presents the most idyllic Spa-Daycation offer for those looking to shed their stresses. With three male and three female treatment rooms, along with a sensational treatment room for couples including a jacuzzi, this is certainly a location to allow your strains to ebb away as you rejuvenate in the most opulent of surroundings. The Spa's unique holistic approach to wellness will leave you feeling reinvigorated inside and out. With access to the infinity pool, you're assured of ending your day against pristine views and a sense of calm washing all over you.
When: Until 19th April 2023, 10.00am to 7.00pm Offer: Enjoy complimentary access to the infinity pool when you book a 60-minut spa session Price: AED 650 Per Person For reservations, please contact +971 4 275 8844 or email spa.adgch@addresshotels.com
Ramadan Nights at Luma Pool Lounge
Discover illustrious Ramadan dining experiences at Luma Pool Lounge during the holy month and savour sweeping Ramadan spreads crafted by talented chefs. Awaiting diners is an elaborate multi-course menu filled with Arabic and international favourites, live carving stations, traditional Ramadan juices and decadent desserts. Take in the breath-taking views of Dubai Creek and the skyline as you enjoy phenomenal Iftar and Suhoor meals with live music by traditional Oud players.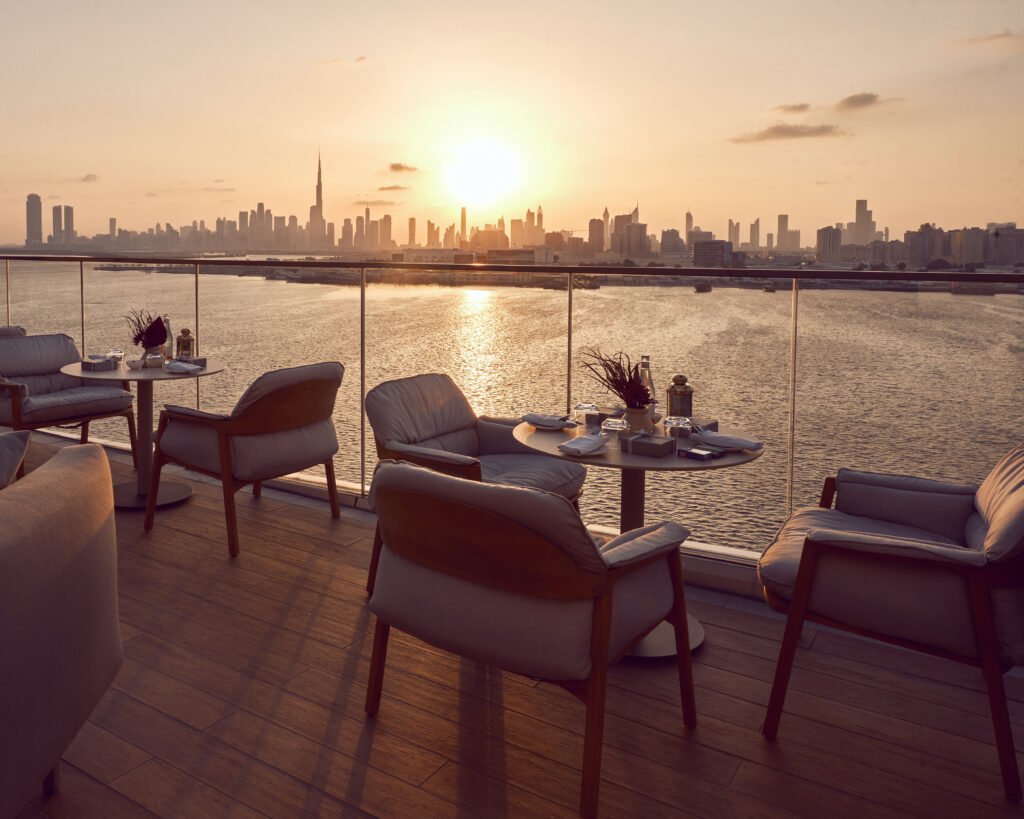 When: 22nd March to 21st April 2023, Iftar – Sunset to 9.00 pm, Suhoor – 12.00am to 2.30am Offer: Arabic and international Iftar spread; A La Carte Suhoor Menu; Offers on Hubbly Bubbly Price: AED 270 Per Person, 50% off for children below age 12, free for children below age 6 For reservations, please contact +97142758833 or email DineAtCreek@addresshotels.com
Arabesque Delight Afternoon Tea
Lay back and relax at Address Grand Creek Harbour with an Arabesque Delight Afternoon Tea menu, sure to lull you into a midday slumber soon after. Choose from a wide selection of tea and coffee brewed to perfection as you sip your beverage against the most picturesque views. Filled with savoury delights like smoked salmon, croissants, quiches, and sinful sweets such as cakes, eclairs, pies, and scones, the afternoon tea menu has something for every palate. With live tunes from the Grand Piano serenading you all afternoon and an al fresco terrace to soak in the calmness of creek waters, there could not be a better way to spend your day.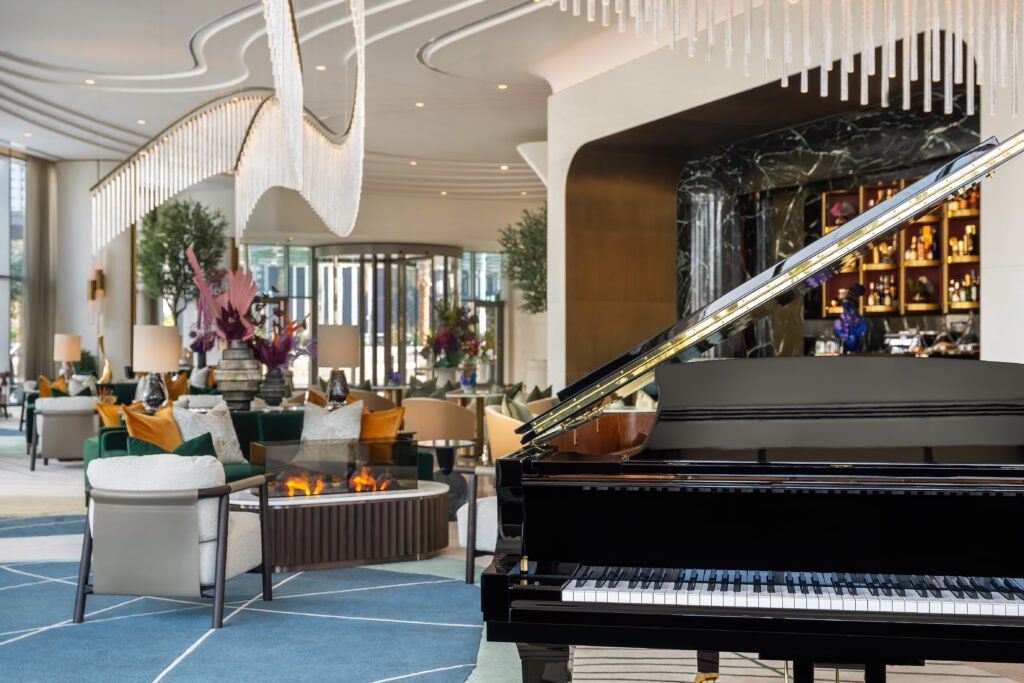 When: Daily, 3pm to 6pm until 30th April 2023 Offer: Afternoon tea menu Price: AED 195 Per Person For reservations, please contact +97142758833 or email DineAtCreek@addresshotels.com
Spring at Address Grand Creek Harbour
Spring is upon us, and Address Grand Creek Harbour is ready to welcome guests for the ultimate celebration of the glorious weather, with 25% off on stays upon bookings made before the 19th of April. Enjoy world-class hospitality and amenities suited to your idea of leisure, along with culinary masterpieces and pristine views at an unrivalled price.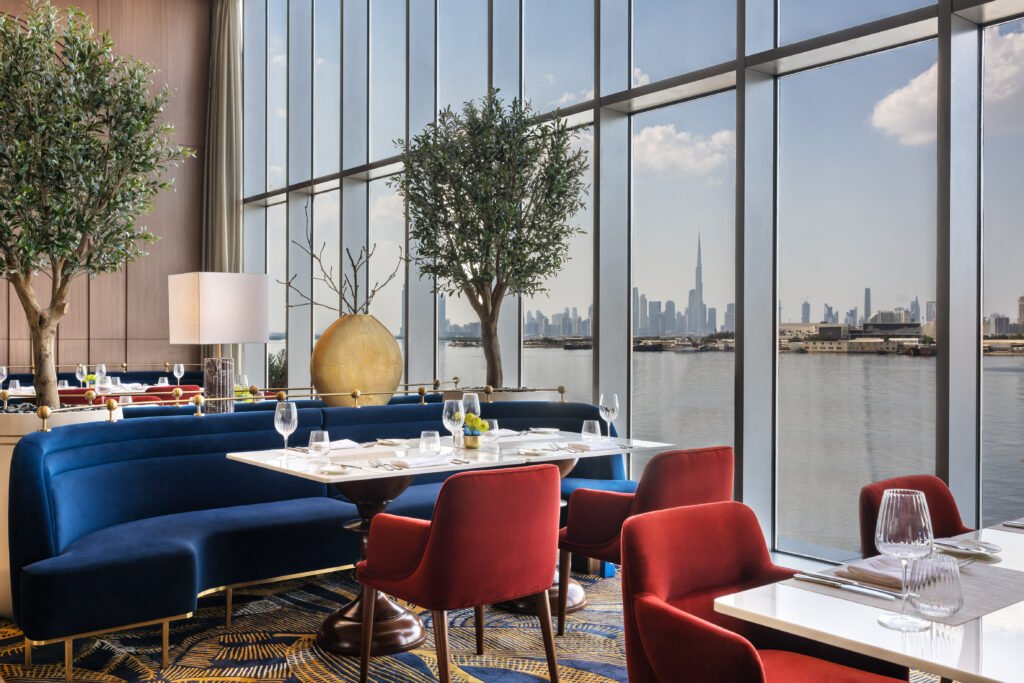 When: Stay Dates 23rd March – 19th April 2023 Offer: 25% off on stays if booked before 19th April 2023 For reservations, please contact +97142758899 or email stayatcreek@addresshotels.com *Additional 5% discount available for U by Emaar members