Dubai, the gleaming jewel of the Middle East, and Vancouver, the cosmopolitan gem on Canada's west coast, now share an aerial bridge that unites these two vibrant cities. Air Canada has marked a historic moment with its first-ever non-stop service connecting Dubai International (DXB) and Vancouver International Airport (YVR). This four-times weekly flight offers a unique opportunity for travelers from the Middle East to explore the wonders of Western Canada.
Passengers aboard this route will enjoy the luxury of Air Canada's Boeing 787-9 aircraft, designed for comfort and convenience, with three classes of service to choose from: Economy, Premium Economy, and Air Canada Signature Class. These flights are meticulously timed to ensure seamless connections to Air Canada's extensive North American network and the vast Emirates network beyond Dubai.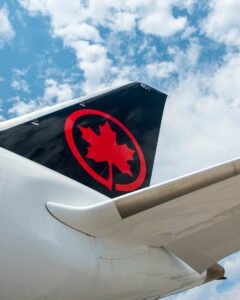 Mary-Jane Lorette, Air Canada's Vice President of International Affairs, Network, and Partnerships, emphasizes the importance of this new route, which complements their daily service between Dubai and Toronto. It signifies the airline's commitment to connecting the Indian subcontinent and the Middle East with Canada, offering travelers access to over 200 destinations across both networks.
Rob Whitehouse, Vice President of Research at Dubai Airports, highlights the significance of this expansion in the list of international destinations from Dubai International (DXB). The new flights create a seamless link between the Canadian West Coast and Dubai, strengthening global connectivity.
The Consul General of Canada in Dubai and the Northern Emirates, Mr. Tracy Reynolds, underscores the historic nature of this inaugural flight. It opens up new opportunities for tourism and business between Vancouver and Dubai, allowing for direct links between people and cultures. With direct flights, the Canada-UAE relationship is set to flourish, benefiting both countries and the thousands of Canadians living in the UAE.
This new route promises to be a game-changer for travelers seeking to explore the beauty and culture of both Dubai and Vancouver. The opportunity to embark on a journey between these iconic destinations has never been more convenient or enticing.
For full flight schedule details, please visit aircanada.com.