In a bold and inspiring move, Black+Decker has ignited a transformative conversation with the launch of their game-changing movement, "Easy Life, Balanced Home". This innovative initiative sets out to challenge societal norms, sparking dialogues that aim to redefine the dynamics of household responsibilities and shatter long-standing stereotypes. With a vision to create a world where domestic chores are equitably shared, the movement is gaining momentum as a driving force for change.
Rahul Chandra, the visionary Head of Marketing at Black+Decker, encapsulated the movement's essence: "As a forward-thinking brand, it is our responsibility to break stereotypes, to raise consciousness of the elephant in the room, the much-ignored and less talked about 'unequal distribution of household chores' in a world where we constantly seek balance."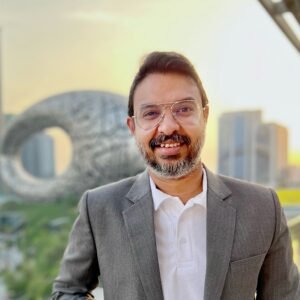 Drawing inspiration from real-world scenarios, the movement resonates with the brand's ethos of 'making life at home easier'. Black+Decker has been synonymous with innovative appliances, catering to a diverse range of needs from the kitchen to the garden, and even DIY projects. The 'Easy Life, Balanced Home' movement emerges as an extension of this purpose, a rallying call for individuals to collectively challenge the status quo.
Recognizing the vital role of households in shaping society, Black+Decker is pioneering change by championing the unsung heroes of every home – the 'Home Champions'. Through their Easy by Design philosophy, the brand is determined to usher in an era where homes embody ease, inspiration, responsibility, reliability, and balance. This commitment is not just rhetoric; it's exemplified in their latest product offerings.
Leading the charge is the revolutionary Dual Zone Air Fryer, redefining culinary experiences and encouraging shared cooking responsibilities. The SUMMIT Series Stick Vacuum Cleaners, another remarkable innovation, make household cleaning a collaborative effort, eliminating the notion of designated gender roles. Additionally, Black+Decker's REVIVA range of sustainable tools not only reflects their dedication to modern living but also underscores their proactive role in fostering environmental responsibility.
Black+Decker's footprint transcends beyond consumer products; it's a brand on a mission to create a positive impact. By embracing cutting-edge technologies and sustainable materials, they're revolutionizing lifestyles while paving the way for tangible change. Beyond convenience, Black+Decker is empowering households to rewrite narratives, emboldening them to challenge conventions that have persisted for generations.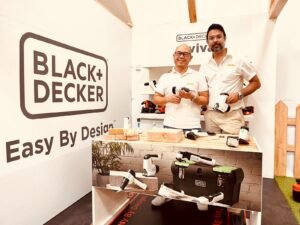 In a world where actions speak louder than words, Black+Decker stands at the forefront of transformation. Their "Easy Life, Balanced Home" movement isn't just about sharing chores; it's about cultivating understanding, respect, and unity within households. As this movement continues to gather momentum, one home at a time, it becomes clear that Black+Decker isn't merely selling products – they're sowing the seeds of a more balanced, harmonious future.
As the movement sweeps across consumer touchpoints, it's evident that Black+Decker isn't just reshaping homes; they're redefining a way of life. In a landscape where change is long overdue, this movement beckons individuals to unite, spark conversations, and together, script a future where every home is a bastion of equality and balance.
Join the movement today, and let's embark on a journey towards an 'Easy Life, Balanced Home'!
Instagram: @stanleyblackdecker
Visit the Website for more details.