Abu Dhabi's culinary scene is about to reach new heights as 2 Michelin Star Chef Victoria Blamey from New York collaborates with BB Social Dining. Get ready for a gastronomic adventure like no other, set to take place on the 16th of September, 2023, at BB Social Dining in Rosewood Abu Dhabi.
In the world of gastronomy, few names shine as brightly as Chef Victoria Blamey. With two Michelin stars adorning her culinary journey, she's a force to be reckoned with. Renowned for her captivating cuisine, she's known for adding an extra layer of excitement to every dish she creates, earning praise from esteemed critics. The New York Times restaurant critic Pete Wells once remarked, "Ms. Blamey loads her dishes with more excitement than you will find in other new restaurants that are getting far more attention."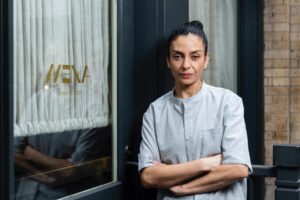 Chef Blamey's latest venture, Mena, nestled in the heart of TriBeCa, has been turning heads with its innovative culinary creations. Drawing inspiration from her Chilean upbringing, she reinterprets classic flavors in creative and delightful ways.
Now, this culinary maven is teaming up with Head Chef and Co-Founder of BB Social Dining, Alexander Stumpf, to craft a dining experience that promises to be nothing short of extraordinary. Together, they will create a sharing-style menu that merges their culinary innovations and techniques, offering guests an unparalleled experience. BB Social Dining, a beloved gem for its Eastern cuisine, will put a unique twist on its regular offerings, while Chef Blamey will infuse elements from her Chilean roots.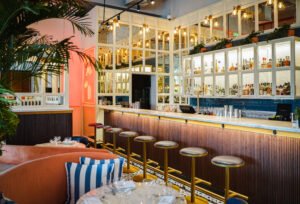 This exceptional collaboration is part of the Department of Culture and Tourism – Abu Dhabi's annual Abu Dhabi Culinary Season, a culinary festival of great significance in the region. The Abu Dhabi Exceptional Chef Series will feature 12 Michelin-starred chefs, each providing unforgettable dining experiences over 12 days. The festivities will include Chef's Kitchen activations and intimate Four Hands Dinners, showcasing the finest in local and international cuisine.
Get ready to embark on a culinary journey of a lifetime as Chef Victoria Blamey and BB Social Dining come together to create magic on your plate. This is an event no food enthusiast should miss. Reserve your spot and prepare to be delighted!
For reservations: pr@thisisbb.com