The International Indian Film Academy (IIFA) Awards, known for its grandeur and celebration of Indian cinema, has announced special honours for industry veterans who have left an indelible mark on the world of entertainment. Kamal Haasan will be recognized for his outstanding achievements in Indian cinema, while Riteish Deshmukh and Genelia D'Souza will be honored for their contributions to regional cinema. Additionally, renowned fashion designer Manish Malhotra will receive recognition for his outstanding achievements in fashion in cinema. With the stage set at Yas Island, Abu Dhabi, IIFA 2023 promises to be a captivating event that celebrates the best of Indian talent.
Kamal Haasan: A Living Legend of Indian Cinema: Kamal Haasan, a true icon of Indian cinema, will be felicitated for his outstanding achievement in the industry. With a career spanning several decades, Haasan has not only showcased his exceptional acting skills but has also made his mark as a filmmaker, screenplay writer, playback singer, and TV host. From winning prestigious national awards to being recognized with the Padma Shri and Padma Bhushan, Haasan's contributions have solidified his status as one of the living legends of Indian cinema.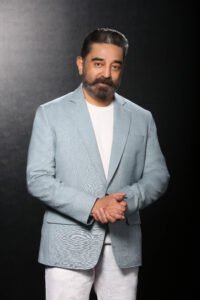 Riteish Deshmukh and Genelia D'Souza: A Power Couple in Regional Cinema: Riteish Deshmukh and Genelia D'Souza, a beloved couple of Indian cinema, will be honored for their outstanding achievements in regional cinema. Riteish embarked on a successful acting career with the romantic drama "Tujhe Meri Kasam," where Genelia played his leading lady. Their on-screen chemistry and subsequent collaborations in films like "Masti" and "Tere Naal Love Ho Gaya" captured the hearts of audiences. The couple's ventures into production with critically acclaimed films like "Balak Palak" and "Faster Fene" have further solidified their influence in the regional cinema industry.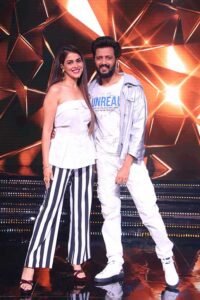 Manish Malhotra: Fashion Pioneer in Cinema: Renowned fashion designer Manish Malhotra, known for his contribution to Bollywood's style evolution, will be honored for his outstanding achievement in fashion in cinema. For over three decades, Malhotra has been instrumental in introducing innovative styles and trends through his costume designs. He has not only created iconic looks on-screen but has also expanded his brand with flagship stores across India and even ventured into jewelry and beauty lines. At IIFA 2023, Malhotra will showcase his exclusive collection, blending old-world charm with the new world, at the Sobha Realty IIFA Rocks fashion show.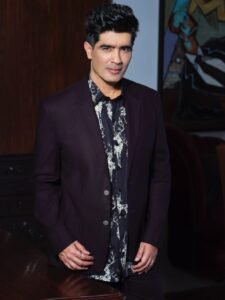 Yas Island in Abu Dhabi will once again host the NEXA IIFA Awards and Sobha Realty IIFA Rocks, promising a spectacular event that captivates audiences. The two-day extravaganza will feature live performances by Bollywood's biggest stars, including Salman Khan, Varun Dhawan, Kriti Sanon, Jacqueline Fernandez, Rakul Preet Singh, and Nora Fatehi. Abhishek Bachchan and Vicky Kaushal will take on hosting duties for the main awards, while Farah Khan and Rajkummar Rao will helm IIFA Rocks. The event will also showcase musical performances by Badshah, Amit Trivedi, Nucleya, Sunidhi Chauhan, and Sukhbir Singh. The winners of technical and popular award categories will be announced, adding to the excitement and anticipation.
In response to the Hon'ble Prime Minister Narendra Modi's call for participation from civil society, IIFA has launched the Be Water+ve initiative in partnership with the AquaKraft Foundation. This initiative aims to raise awareness about water conservation and implement on-ground interventions in disadvantaged villages to make them Water+ve. The initiative received support from actors Rajkummar Rao and Rakul Preet Singh, who pledged their commitment to the cause.
IIFA 2023 promises to be a star-studded extravaganza honoring the exceptional achievements of Kamal Haasan, Riteish Deshmukh, Genelia D'Souza, and Manish Malhotra. As the event brings together the best talent in Indian cinema, it also serves as a platform for highlighting significant social initiatives like the Be Water+ve campaign. With captivating performances, awards, and celebrations, IIFA 2023 at Yas Island, Abu Dhabi, will undoubtedly be a memorable and extraordinary event that pays homage to the brilliance of Indian cinema and its remarkable contributors.
Visit the Website for more details.