At Alliance Française Dubai Theatre
Alliance Française Dubai is proud to present critically acclaimed French pianist Maxime Zecchini, on tour in the Gulf region, in concert on stage on October 7.
At Alliance Française Dubai Theatre, Maxime Zecchini will perform a programme of classical music composers (Ravel, Mozart, Massenet, Verdi) as well as contemporary music composers (Bernstein, Legrand).
Left-hand repertoire – Unlike many other piano concerts, this one will highlight the work of the left-hand which usually plays a supporting role on piano. The multi awarded pianist explains his interest for this repertoire: "I had the idea of exploring the left-hand repertoire – 600 pieces – a few years ago when I first studied Ravel's 'Concerto pour la main gauche'. The fact that playing of just five fingers could sound like two hands seemed like an extraordinary wonder to me".
Enraptured by this singular repertoire, Maxime Zecchini has devoted an impressive anthology to it: 10 recordings over 10 years (AdVitam Records / PIAS-Harmonia Mundi label).
Why works for left-hand were composed? A challenge and also a response to handicap
In the 19th century, music composers playing in Salons bourgeois wanted to impress the audience showing that only five fingers could replace an orchestra and that the limits of piano playing could be pushed further.
During first World War, Austrian piano player Paul Wittgenstein lost his right arm. He decided nevertheless to pursue his pianist career and commissioned a piece for left hand to music composer Ravel, the now famous 'Piano Concerto for the Left Hand'.
On October 7, at Alliance Française Dubai Theatre, Maxime Zecchini will play a first part with pieces for left hand and a second part for both hands. (see programme below).
One can only be fascinated by the virtuosity of this famous left hand, which gives the illusion of having ten fingers playing.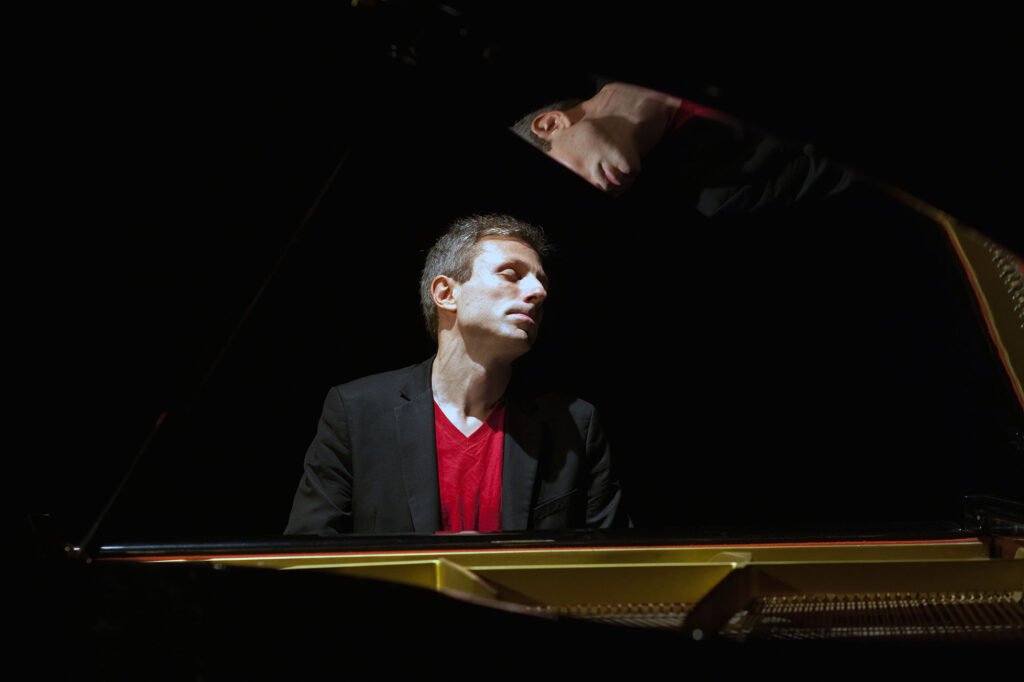 Programme
First part for the left hand:
Scriabin – Prelude and Nocturne opus 9 n°1
Verdi – Miserere, extract from the opera 'Le Trouvère'
Massenet – Meditation from Thaïs
Ravel – Transcription of the Concerto for the left hand
Second part for both hands:
Mozart – Fantasia in D minor
Chopin – Nocturne opus 9 n°1
Leonard Bernstein – Suite on West Side Story
Michel Legrand – The Umbrellas of Cherbourg
Various composers – Suite of famous French songs
DETAILS
What – Maxime Zecchini – Piano Concert
Where – Alliance Française Dubai Theatre, Street 18, Oud Metha (in the vicinity of Healthcare City)
When – Thursday October 7th at 7:30pm, doors open 30min before the music starts.
Ticket price – AED 120
Bookings – https://www.afdubai.org/concert
Tel: +97143358712
WhatsApp: +971562180546
email: info@afdubai.org
Video Teaser – https://youtu.be/JpHQUc93Vtc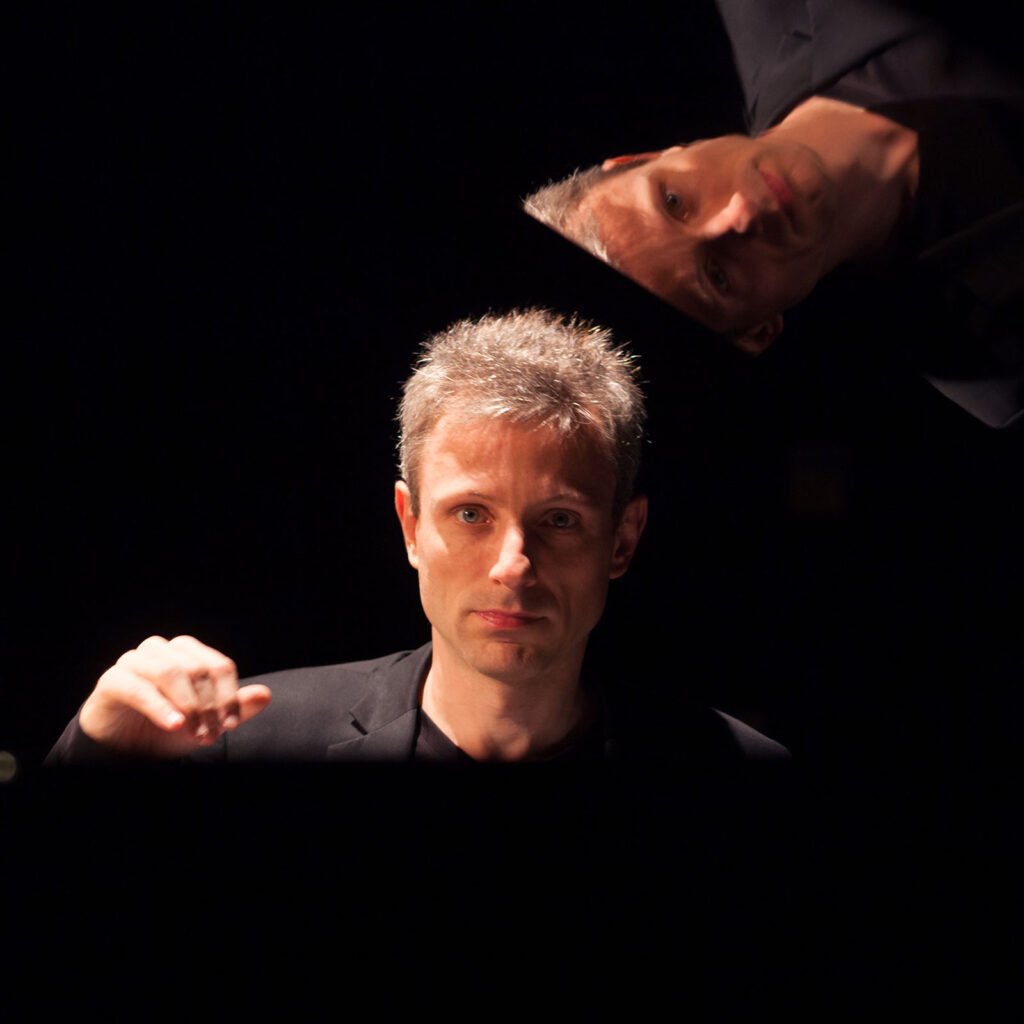 Maxime Zecchini biography
Born in Paris, Maxime Zecchini studied at the "Conservatoire National Supérieur de Musique" of Lyons, France, in Géry Moutier's and Danièle Renault-Fasquelle's class, and passed the DNESM (Diplôme National d'Etudes Supérieures Musicales) with highest honors and unanimously special commendation
He was accepted at the "Conservatoire National Supérieur de Musique" of Paris in Jean-François Heisser's advanced proficiency class. He has also received the regular teaching of Laurent Cabasso and Olivier Cazal.
Maxime Zecchini is the first French pianist to graduate from the prestigious "Incontri col Maestro Academy" in Imola, Italy, and has been many times awarded:
Winner of the international competition in Arcachon, France; First Prize by unanimous decision of competition of Forum de Normandie; awarded Cziffra Foundation Prize and Ragusa-Ibla competition; First Prize by unanimous decision at the international competition at Varenna-Lake Como ; laureate from the Marcel Bleustein-Blanchet foundation for the Vocation, as well as further awards from the Meyer Foundation; Mécénat Musical Société Générale; he is supported by the Bru Zane Foundation of Venice.
He has played in France in the numerous festivals in particular Salle Gaveau, Châtelet's Theater, the Beijing's Opera, Shanghai's Opera, Tchaïkovsky's Conservatory in Moscow, Kiev's Philharmonie, with the Malaysian Philharmonic Orchestra, Cape Town Philharmonic Orchestra, Johannesburg Orchestra Philharmonic, Cuenca Orchestra Philharmonic, Nijni-Novgorod Orchestra Philharmonic…
He has done various tours in some 50 countries: Italy, Germany, United Kingdom, China, South Korea, Japan, South Africa, Australia, Russia, Central America…
His ten-volume recording of an anthology of works for the left hand – solo piano, concertos for piano and orchestra, chamber music – is a world first in recording (AdVitam Records / PIAS-Harmonia Mundi label); multi-award-winning (FFFF/Télérama, 4 clés/Diapason, 4 stars/Classica, Le Monde, radio and tv program…),
Eclectic musician, he has also played with the singer Julia Migenes and gave "concerts-lectures" with the French actress Anouk Aimée. Music Composer since early childhood, he has written numerous transcriptions and his original works are published at the Editions Durand-Salabert-Universal Music.
He will make his debuts in Carnegie hall in New York in may 2022.