SOON Nobby x True Izakaya invites Dubai's business enthusiasts to savor the art of Japanese dining with their newly launched Teishoku Business Lunch. Transforming ordinary midday meetings into culinary adventures, this experience promises a fusion of traditional flavors and contemporary flair.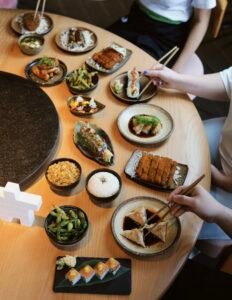 Picture yourself on the bustling streets of Tokyo during lunchtime, where every bite tells a story. The Teishoku Business Lunch, available Monday to Friday from 12 pm to 4 pm, captures the essence of a classic Japanese set meal. A full-course dining experience awaits, showcasing a range of dishes served as a cohesive set, reflecting the authenticity of Japanese culinary traditions.
The Teishoku lunch menu caters to diverse tastes, offering two options. The Regular, allowing diners to choose three dishes, and The Deluxe, an indulgent experience with a choice of four dishes. Both packages include a complimentary serving of Edamame, complemented by a choice of Yukari Salt or House Chili Sauce, setting the stage for an exquisite dining journey.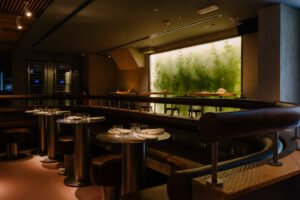 Bold flavors take center stage in both menus, featuring an enticing lineup. From the delicate Smoked Salmon Maki to the robust Chicken Katsu, each dish is a masterpiece. The Deluxe menu adds an extra layer of temptation with additions like Chicken Gyoza, Prawn Gyoza, and Crispy Eggplant Mochi, creating a feast for the senses.
Seize the opportunity to turn your business lunch into a cultural exploration, where each dish narrates a tale of Japanese culinary mastery. Don't just have a meeting; have an experience.
For reservations, contact +971 55 434 0575 or email reservation@soondxb.com. Immerse yourself in the flavors of Japan amidst the dynamic surroundings of Jumeirah Lakes Towers.
Visit the Website for more details.