Rizwan Fashion, a trailblazer in the fashion industry, invites you to indulge in the exquisite Emirati aesthetic with their highly anticipated Rizwan Collection Summer Line. Immerse yourself in the opulence and charm of the United Arab Emirates as you explore this limited-time collection that exudes elegance and sophistication. Step into a world of sartorial splendor and embrace Emirati culture this summer.
Capture the Spotlight:

1. Balloon Sleeve Coffee Dress: Radiate sophistication in this ankle-length jalabiya dress adorned with a resplendent bejeweled neckline and delicate crystal motifs. The pale gold hue shimmers with ethereal luminosity, exclusively embellished with Crystals from Swarovski®.
2. Heritage Dress with Embroidered Neckline: Experience regal elegance in this burnt orange crepe jalabiya. Intricate embroidery in dull gold and copper threads creates a captivating interplay of colors and textures. The meticulously designed brooch motif, featuring Crystals from Swarovski®, adds a touch of opulence.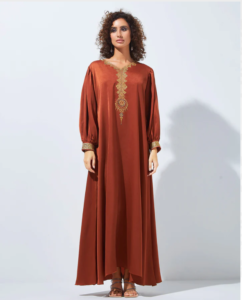 3. Kimono Abaya in Linen with Hanging Crystals: Embrace modernity and tradition with this pure linen kimono-style abaya. The loose, flowing silhouette ensures comfort during the summer months, while cascading crystal embellishments bring captivating enchantment. This design is exclusively adorned with Crystals from Swarovski®.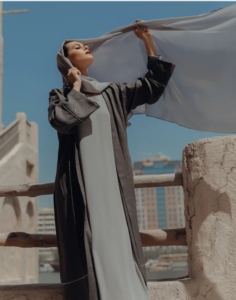 4. Peplum Sleeve Dress: Embrace sunny optimism in this vibrant yellow dress featuring playful peplum sleeves and delicate sparkles. Perfect for weekend brunches or daytime soirées, it exudes both playfulness and grace.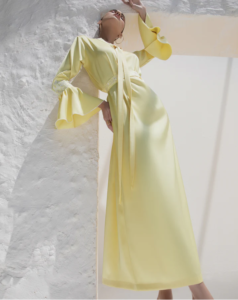 5. Crown Jalabiya: Discover the timeless elegance of simplicity combined with regal grandeur. A pure white silhouette serves as the backdrop for dazzling emerald details, creating an air of royalty and elegance.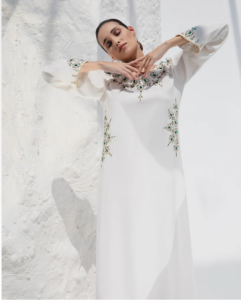 6. Pocket Jalabiya: Effortlessly transition from day to evening with this light blue day dress. Delicate embroidered flowers adorn the neckline, adding a touch of femininity and sophistication. Versatile and graceful, it embodies the epitome of style.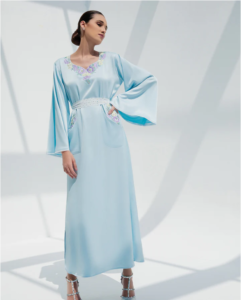 The Rizwan Collection Summer Line is a testament to Emirati heritage and the meticulous craftsmanship of Rizwan Fashion. Each piece tells a story of elegance, grace, and refined opulence.
To experience the radiant allure of Emirati fashion, visit Rizwan Fashion and immerse yourself in the limited-time Rizwan Collection Summer Line. Embrace Emirati elegance and charm, and let your style reflect the essence of this captivating culture.
Step into the world of Emirati fashion and make a statement this summer with Rizwan Fashion's extraordinary Rizwan Collection. Let your style shine with the allure of the United Arab Emirates.
Visit the Website for more details.