August is in full swing, and Mado Turkish Restaurant is turning up the festivities with a delightful duo of celebrations that promise to leave taste buds tingling and hearts warmed. From honoring Emirati Women's Day to treating the little ones as they head back to school, Mado is weaving flavors and traditions into a tapestry of joy.
Emirati Women's Day: A Slice of Strength and Sweetness
As Emirati Women's Day approaches on the 28th of August 2023, Mado Turkish Restaurant is crafting a special treat to honor the strength and beauty of Emirati women. For all Emirati women dining in on this significant day, Mado is offering a slice of their decadent Emirati Women's Day cheesecake, free of charge. The dessert is a masterpiece of flavors, featuring luscious layers of cheesecake infused with a special date sauce, delicately placed on a base crusted with Emirati dates. This culinary delight is a fusion of Turkish cheesecake and the beloved Emirati date flavor, a true testament to the harmony of cultures. Mado, renowned for their iconic desserts, is adding another masterpiece to their collection, reflecting both Turkish and international inspirations. With over 300 branches worldwide, Mado has set a benchmark for authentic Turkish home-style cuisine. To reserve your spot at this celebration of flavor and womanhood, call 04 388 2588.
Branches: Jumeirah 3, Dubai Mall, Bluewaters, Dubai Hills Mall, Sharjah, Ajman, Fujairah, and RAK branch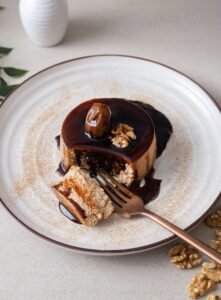 Back to School Treats: Scoops of Joy for the Little Ones
As the summer vacation draws to a close, Mado Turkish Restaurant is rolling out a special treat for the young ones heading back to school. From August 22nd to September 12th, kids can enjoy a complimentary scoop of ice cream at Mado when accompanied by an adult making a minimum spend of Dhs 25. The flavors are a spectrum of delight, including classics like pistachio, chocolate, vanilla, and strawberry, along with tangy options like raspberry and lemon, and even exotic choices like mango and orange. This gesture from Mado aims to add a sprinkle of joy to the end of the vacation and the start of the school routine. Parents can relish in the fact that Mado is equally dedicated to crafting indulgent desserts for them to pair with their coffee choices.
Locations: Dubai Mall, Dubai Hills Mall, Rahmaniya Mall Sharjah, Ajman City Centre, and RAK branch
With celebrations that pay homage to both culture and childhood, Mado Turkish Restaurant continues to be a hub of flavors, memories, and shared moments. As August unfolds, embrace the spirit of Emirati Women's Day and the excitement of back-to-school with the delightful offerings at Mado. Follow @madouae to stay connected with these delectable moments and plan your visit to experience the blend of Turkish excellence and Emirati charm.
Visit the Website for more details.