In an exclusive conversation with Julia Uherek, Vice President Consumer Goods Fairs at Messe Frankfurt Exhibition GmbH, we unveil the essence of Ambiente and its substantial impact on the UAE's consumer goods market.
Ambiente stands tall as the apex consumer goods trade fair globally, becoming a pivotal hub for UAE entrepreneurs looking beyond regional boundaries. It serves as a catalyst for networking, offering a comprehensive platform that includes Christmasworld and Creativeworld. Notably, it acts as a launchpad for future business endeavors, welcoming a diverse audience of professionals, decision-makers, and specialized service providers.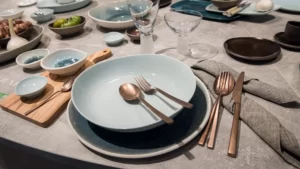 The rise in UAE visitors and attention pre-pandemic mirrors Ambiente's dynamic offerings. From upscale residential projects to the burgeoning demand for hospitality products, Ambiente introduces comprehensive segments such as Dining, Living, Giving, and the latest addition – Working. This addition mirrors the changing landscapes where living and working intertwine. Exhibitors present tailored solutions, from customization to high-quality goods, ensuring a convergence of diverse market demands, especially in luxury and hospitality interior design.
The upcoming event in January 2024 promises exhilarating premieres, including the debut of a designated Ambiente Designer, Elena Salmistraro. Her curated presentation in 'The Lounge' mirrors a future-oriented thematic interface between interior design, HoReCa, and Contract Business, marking the start of an ongoing project. Additionally, Ambiente introduces monothematic theme days and academies, spotlighting insights from renowned designers like Elena Salmistraro.
Education's influence on the stationery market finds a notable space at Ambiente, offering an extensive sourcing opportunity for Office & Stationery products. Creativeworld complements this space, boasting the world's largest trade show for hobby, crafts, and artists' supplies. The extensive range caters to various creative activities, establishing itself as an unmatched hub for educational tools and materials.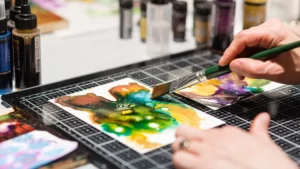 Sustainability takes the limelight at Ambiente 2024. The Ethical Style program spotlights sustainable products across all three consumer goods fairs, guiding visitors through curated showcases. The Future of Work space under Ambiente Working delves into sustainable solutions for the evolving workplace. With a focus on recycled printer components at Remanexpo, the trade fairs promise to offer a platform fostering discussions on sustainability and innovation.
Julia Uherek encourages readers to anticipate an immersive and inspiring experience at the Ambiente, Christmasworld, and Creativeworld fairs from January 26th to 30th, 2024, held simultaneously at the Frankfurt exhibition center. With an array of innovations, insights, and sustainable initiatives, these fairs serve as an indispensable destination for industry professionals seeking the latest trends and collaborative opportunities.
Visit the Website for more details.