Mark your calendars because Muchachas, the vibrant Mexican cantina that has become a local favorite, is gearing up to celebrate its 7th anniversary in grand style. On the 19th of August, this hotspot is set to transform into a lively fiesta haven, filled with the irresistible energy of live Latin entertainment and a menu bursting with the flavors of Mexican classics.
Guests are invited to indulge in an unforgettable "Anniversary Brunch" that kicks off the festivities, running from 1 pm to 4 pm. This culinary journey promises to delight your taste buds, and here's the icing on the cake – an enticing 'buy 1 get 1' offer for the soft beverage package at AED 159 and the house beverage package at AED 249.
But the celebration doesn't stop with the brunch. Prepare for an extended Happy Hour, accompanied by an irresistible 20% discount on all food orders throughout the night. Muchachas is calling out to all party enthusiasts to keep the festive vibes alive and vibrant.
Join the fiesta and experience the culinary magic and vibrant atmosphere that Muchachas is known for. Secure your spot at this unforgettable event by calling or WhatsApping 0565062948 for reservations. Gather your friends, bring your dancing shoes, and be part of the unforgettable Muchachas' 7th Anniversary Bash!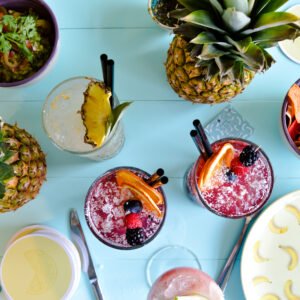 This isn't just an anniversary celebration; it's a fiesta that promises a delightful blend of flavors, live entertainment, and the warm ambiance that Muchachas has perfected over the years. Don't miss out on the party of the year.
Let's celebrate 7 years of Muchachas with a Fiesta to remember! Join us and indulge in a night of flavor, music, and camaraderie that will leave you with lasting memories!
When: Saturday, 19th August
Where: Muchachas Mexican Cantina, Holiday Inn Express, Al Wasl

Instagram: @_muchachas_
Visit the Website for more details.