In a celebration of youthful ingenuity and artistic flair, the Repton Family of Schools in the UAE, under the Excella umbrella, is poised to introduce its inaugural student art, design, and technology exhibition at the vibrant Warehouse 46 in Alserkal Avenue, Dubai. The exclusive opening is scheduled for Tuesday, September 26, 2023, followed by a three-day public showcase from September 29 to October 1, 2023.
The spotlight of this exhibition will shine on 59 budding artists from Year 9 to Year 13, representing the Visual Arts and Design Technology programs. Their works, a testament to creativity, imagination, and technical expertise, offer a glimpse into their unique perspectives and the world through their eyes. Each piece has been painstakingly crafted, challenging the students to explore personal themes and concepts close to their hearts.
The gallery unveils itself in two distinct realms: the ground floor becomes the canvas for all visual artworks, while upstairs, the Design and Technology department unveils a world of contemporary furniture and home decor. Students have left no stone unturned, employing a rich spectrum of mediums, from watercolor, oil paint, acrylic, and ink to materials like wood, textiles, metals, recycled plastics, and composite materials.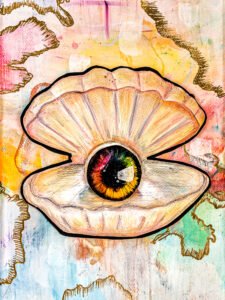 The launch event will be an evening of recognition and celebration, where students will be honored across multiple categories. For Design & Technology, awards include Outstanding Achievement, Innovation, and Designer of the Year. In the Visual Art collection, students will be distinguished with the Outstanding Achievement, Inspiration, and Artist of the Year accolades.
Gillian Hammond, Chief Education Officer of Excella and Principal of Repton School Dubai, expressed her enthusiasm for the art exhibition, saying, "At Repton, we always encourage creativity and self-expression among our students to motivate the next generation of innovators. Each piece tells us a story and offers a glimpse into the various perspectives and talents of our student body. We are proud of our students and invite everyone to join us in celebrating their artistry and craftsmanship as a powerful storytelling tool."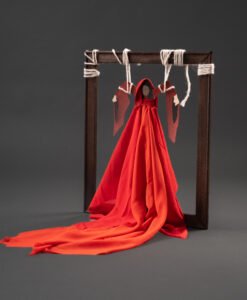 Visitors are invited to immerse themselves in the bold and imaginative creations of these young artists from September 29 to October 1, 2023. Moreover, young art enthusiasts aged nine and above can don their detective hats and uncover hidden narratives within the artworks, while also showcasing their own artistic talents.
Taking center stage at Warehouse 46 in Alserkal Avenue, the Repton Family of Schools' art, design, and technology exhibition promises to captivate art aficionados and visitors of all ages!
Visit the Website for more details.