Eggetarian Cafe recently opened its door in October for all the egg-lovers out there. Located in JLT Cluster J at the Lake level, its a small and cozy café with some great views. Eggetarian offers both indoor and outdoor seating options.
Their menu consists more than 100 dishes all made with egg; perfect for any meal – breakfast, lunch and dinner too! They also have some vegetarian options.
The new café is nestled in the Cluster J of the Jumeirah Lake Towers, offering indoor sitting with all the greenery in and around. The chic styled café will give you a lively and home-like vibe to have a quick bite with an Indian and Continental touch.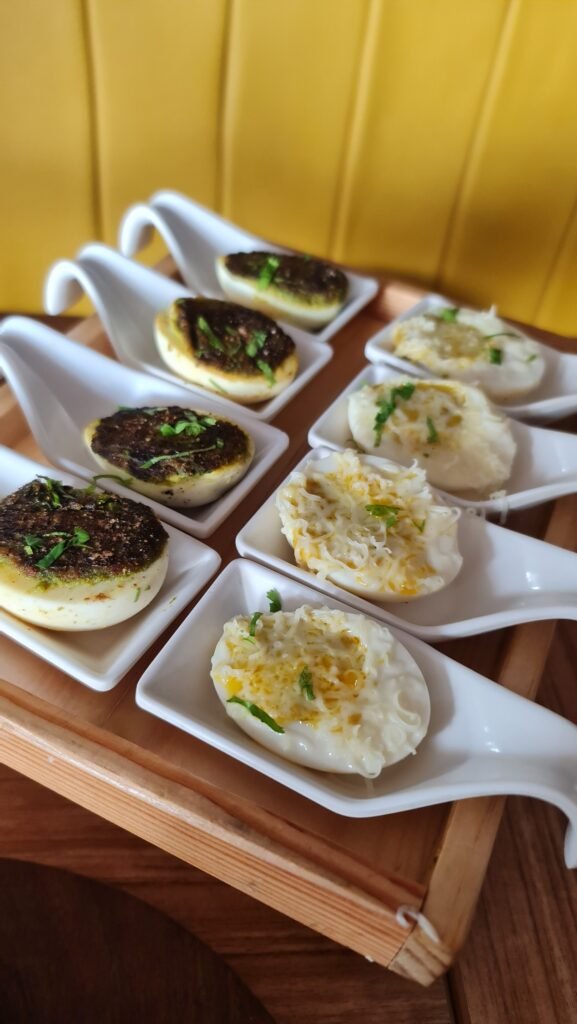 A delight for early-risers as the café opens it doors at 8am, making it the perfect spot for a protein-filled breakfast!
An Egg-straordinary Dining Experience
We visited the café to try some of their dishes and experience a egg-cellent food journey! We started off with some cooler Mocktails – Strawberry and Passion Fruit Mojito. So refreshing and cooling!
For the food, we first ordered Cheese egg bonda and Boiled Sukha Masala. It isbasically boiled eggs topped with the Cheese/Masala which gives a very tasty flavour to the boiled eggs.
Next, we tried Ultimate Keema with some Pao and Paratha! The keema and the gravy tasted heavenly! The blend of egg was so great! Best to eat it with the buttered pao accompanied with Papad! We ended out meal by trying their Egg Chowmien!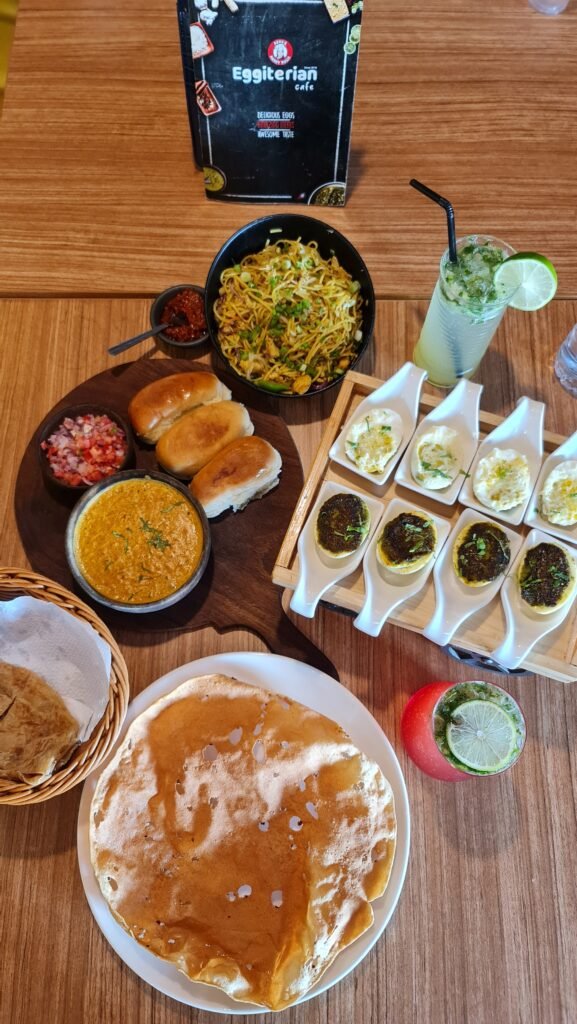 All their dishes are really good and flavorful! A note for people who don't like spicy food – their dishes are all on the spicy side. But you can request them to make it as per your choice too!
On and all, a great experience to visit this place and try their great egg dishes!
Follow the on Instagram – Eggiterian Cafe for more details!