Insight Of the Salon
Hush salon is a famous beauty destination for cosmopolitan residents and visitors of Dubai who want to try new and creative looks as per the fashion trends. Hush's indefatigable passion empowers the visitors to come and feel the art of perfection.
Mr. Abdallah Fakhreddine, one of the premier hair experts and the owner of Hush Salon has more than 20 years of experience in this beauty industry. Under his, guidance Hush has been operated by top professionals. The salon gives you the best quality of service blended with luxury. The mesmerizing ambiance of the salon will not only relax your mind but also fade away all the worries.
My Experience: Its Show Time
A few months back I decided to visit Hush because the brand looked very promising and I wanted to give it a try!
I met Mr. Abdallah at their Wafi Mall branch (Oud Metha Road). My hair was due for its Hair Color Service. I opted for a balayage service for full hair color and a hair trim as well. Balayage is the technique of free-hand painting highlights onto the hair, creating a soft and natural gradation of lightness towards the ends. The haircut and the hair color were given by Mr. Abdallah and Elias (Hairstylist).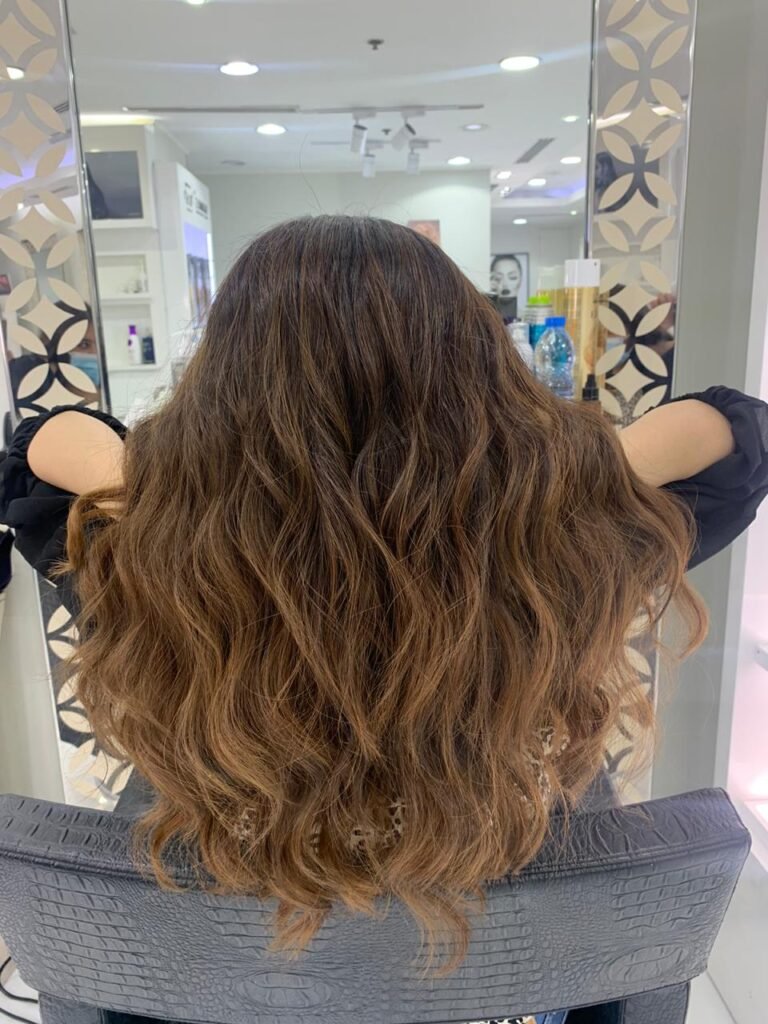 I was amazed to see the coordination of their team and the leisure they provide. It took around 3 hours to get everything done. The color looked so well blended and was mixed with the dark tones of my hair. I must say that the stylists there are the hair connoisseur and knows how to play with colors and tone it with any kind of hair. The haircut given to my hair gave a good volume and looked very fresh. There was no dullness in it. They gave me one of the best hair makeovers. They treat your hair with utmost care. Do give it a try!
Additional Information
Hush Salon is located at three premium locations throughout Dubai! (JBR, Wafi Mall, and Downtown).
They offer services to both Men and Women catering to all the Beauty Needs. From the latest trends in Hair like Haircuts, Hair Color, Hair Extensions, Hairstyling, Hair extensions to the body, nails and lash treatments, everything is available at the salon.
Whether you are drawn towards a buzzing, party vibe complete with built- in LCDs and pumping music, or prefer the secrecy of their intimate VIP rooms, Hush pampers you at every turn.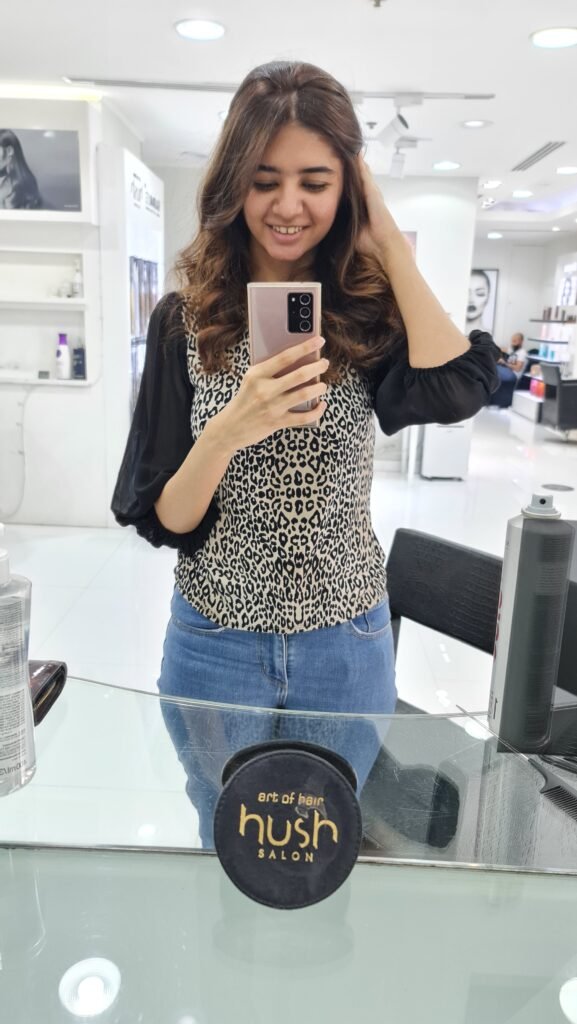 They promise to provide you the out of the ordinary experience. Very chic, Very unique, Very Hush.