In the ever-evolving landscape of fashion, a new star has risen on the horizon of the UAE. IZEL, a premium fashion e-commerce platform, has made its grand debut, promising a refreshing and modern take on modest wear. With a stunning array of meticulously designed clothing, IZEL has set its sights on empowering women worldwide, and it's here to make a statement.
IZEL enters the fashion scene with a collection that exudes contemporary elegance. Their range encompasses a wide variety of wardrobe essentials, including abayas, blazers, co-ord sets, shirts, pants, and dresses. Each piece is a work of art, meticulously handcrafted with intricate embroideries, colored stones, and exquisite embellishments. The color palette is a spectrum of subtle and classy hues, appealing to women with diverse tastes.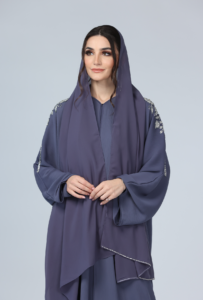 Behind this remarkable venture stand the talented duo of Hafna and Ziya, the brains and creative hearts of IZEL. Their shared vision is simple yet profound: to provide stylish, modest fashion options that women often find lacking. They aim to empower women to embrace their style with confidence and grace. The brand's extensive range ensures there's something for everyone, from classic and traditional designs to modern and trendy styles. IZEL's clothing is designed for easy mix and match, suitable for any occasion, be it casual or formal.
One of IZEL's standout features is its commitment to inclusivity. The brand offers diverse silhouettes that cater to a variety of styles and body shapes, ensuring that every woman can find something that suits her perfectly. It's a celebration of diversity in fashion, and IZEL is at the forefront of this movement.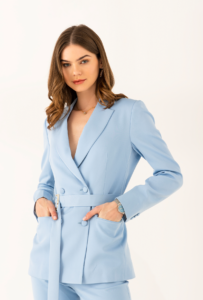 What sets IZEL apart is not just its stunning fashion; it's the heartwarming commitment to women's empowerment. From the design process to production, women are integral to every aspect of the brand's operations. This unique approach ensures that the clothing is not only fashionable but also designed with a female perspective that understands unique tastes and preferences. Moreover, it creates a supportive work environment, fostering growth and empowerment among the company's employees.
IZEL isn't just a fashion brand; it's a movement that celebrates modernity, elegance, and empowerment. With its exquisite designs, diverse offerings, and commitment to women, it's poised to make a significant mark in the world of fashion. As the brand takes its first steps in the UAE, fashion-conscious women can look forward to embracing a new era of style with IZEL.
IZEL's designs can be found at www.izelfashion.com and are available for shipping worldwide. For daily updates about the brand, please visit @izel.fashion.