In a culinary coup, Asia Asia, known for its culinary prowess and breathtaking views, has unveiled an elevated edition of its renowned Spice Route Brunch. Collaborating with the luxury British womenswear brand, Odd Muse, this revamped brunch promises not just a feast for the senses but also a chance to win exclusive pieces from Odd Muse's party collection.
Launching on November 11th, this four-week-long collaboration takes the brunch experience to new heights, allowing patrons to savor an enticing menu and bespoke cocktails while enjoying the vibrant energy of Asia Asia's flagship Pier 7 venue in Dubai Marina.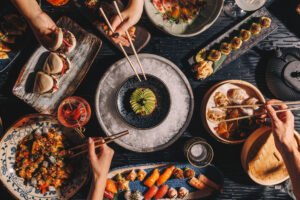 Embark on a gastronomic journey inspired by the Silk Road, with a four-course menu crafted by Asia Asia's chefs. From Edamame to tantalizing mains like Szechuan Shrimp and Black Cod, each dish is an exploration of the ancient Spice Route. Indulge your sweet tooth with chef's specialties like Yuzu Cheesecake and Matcha Foam Brûlée, all accompanied by bottomless house grapes, hops, and handcrafted cocktails.
Teaming up with Odd Muse, Asia Asia brings a sixth sensory dimension to the brunch. Dive into a world where fabulous fashion meets delectable cuisine, and brunch-goers have the chance to win not only a complimentary brunch for four but also coveted pieces from Odd Muse's party collection.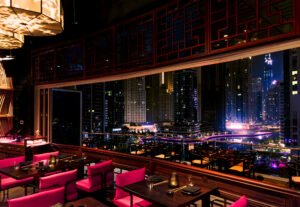 As you savor the culinary delights, be serenaded by a sophisticated yet vibrant lineup of live entertainment. Roaming geishas, resident DJs spinning favorites, and the signature cocktails like "Asian Bay" and "Mango Lust" set the stage for an unforgettable Saturday at Asia Asia.
Running from 2 pm to 5 pm, the Spice Route Brunch at Asia Asia promises an exciting start to your weekend. Whether celebrating a special occasion or simply unwinding after a long week, the experience is a perfect blend of exquisite flavors, upbeat atmosphere, and fabulous fashion.
Visit the Website for more details.