Al Baik, the famous Saudi brand, has been a staple in the hearts of many for decades. The brand is known for its great quality chicken served at affordable prices, which is always fresh and satisfying. Founded in 1974, the brand quickly gained a reputation for its mouth-watering chicken dishes, and soon expanded its operations to other countries, including Dubai.
First opening its doors at the Dubai Mall, people queued up for over 90 minutes just to get a taste of their delicious food. The craze continued when they opened their doors at the Expo in 2021. Al Baik's super busy kitchens still managed to deliver high-quality food despite the demand.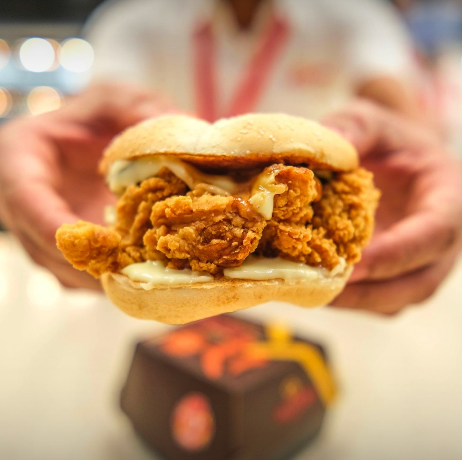 Now, the brand has some great news for its fans – they have opened up at one of the busiest petrol pumps, challenging for quick service via a drive-through store. We visited the store to give you the inside scoop!
Although Ramadan meant that there were fewer crowds, it's best to visit before 4 pm to avoid the rush. We only had to wait for five minutes and saw the kitchen running fast to serve both drive-through and over-the-counter orders. The menu options were limited, we were able to try some of their classic dishes, including Chicken Nuggets, Chicken Fillet Wrap, Al Baik Burger, and Shrimps meal. We were pleasantly surprised by the taste of the shrimps, which were well-cooked and fresh.
Post Ramadan, you can expect Al Baik to be bustling with customers at all hours of the day. But don't worry, their quick service and mouth-watering menu will make the wait worthwhile. Whether you're on a lunch break or in a rush to get home, Al Baik's drive-through store provides the perfect solution for enjoying their delicious food on the go. So, roll down your car window and treat your taste buds to the unforgettable flavors of Al Baik's famous chicken and shrimp dishes.
Instagram: @albaikinuae
Visit the Website for more details.