This year, Al-Futtaim ACE is hosting a Ramadan Souk to showcase its newest collection for the Holy Month, complemented by bright visuals and exciting in-store experiences. Emulating local souks, ACE aims to makes this Ramadan special with a range of products at affordable prices, bringing the spirit of the holy month alive through its collection and offers.
ACE encourages its shoppers to create their own space at home with all the Ramadan essentials needed to share priceless moments with their loved ones. Customers can shop from a curated range of around 2000 handpicked products including homeware, cookware, lighting, decor, tableware, cushions, serveware and much more.
Ramadan is all about your home with ACE's Ramadan Souk
ACE plans to bring an unforgettable experience as it introduces special offers through the 'Souk of Savings' this season, hosting several in-store and online activations inspired by Ramadan traditions. Stay tuned as they announce exciting masterclasses and interactive pop-ups themed around this collection.
Perfect for late Suhoor nights, ACE is also hosting exciting Ramadan Deals, Midnight offers & more on its website along with exclusive offers through the Blue Rewards loyalty program.
Host memorable Iftars with ACE's homeware products (starting from AED 39)
With a choice of over 600 versatile homeware products, the collection features elegant dinner sets, glassware (starting from AED 4), serveware, food warmers, beverage dispensers and more by popular brands such as Blackstone, Queens Bone China, Secret de Gourmet, and Neoflam among others. Shoppers can also shop multi-colored kettles by Midea, coffee machines and accessories by Nespresso and Fakir, karak tea makers by Crownline, alongside a mix of classic and modern tea & coffee sets including gahwa sets by Orchid.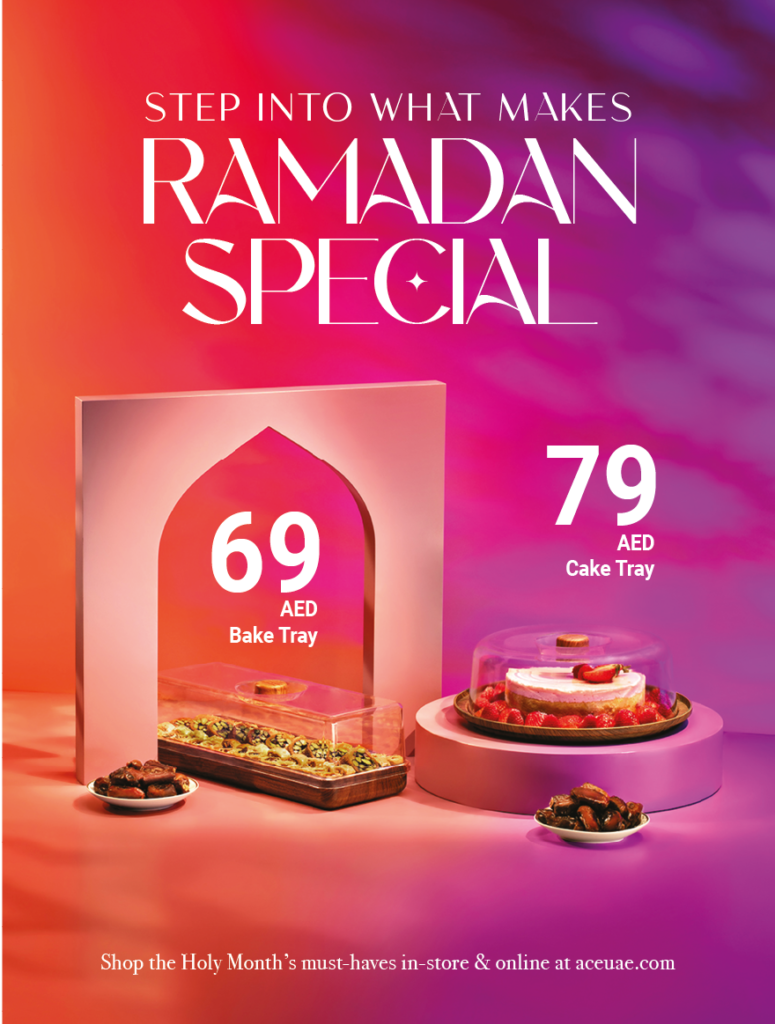 Cookware range perfect for your Suhoor preparations (starting from AED 49)
With a collection of over 200 products, the cookware range includes stylish yet practical cooking sets and a range of time-saving kitchen appliances & accessories that will help you make the most of family time this Holy month. Preparing a delicious meal has never been easier, with cookware by 5five, Tornado, Amboss, Brabantia, Tefal and Beka. Speed up your Iftar preparations with smart air fryers by Mi, blenders by NutriBullet, and more.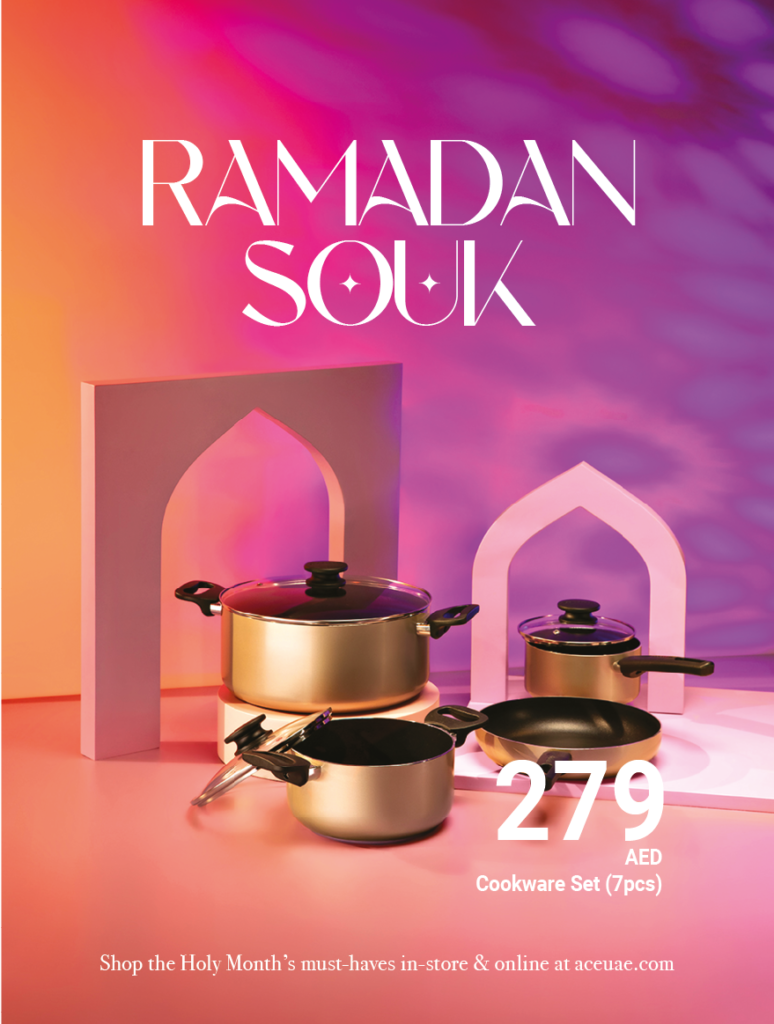 Play the perfect host with ACE's outdoor collection (starting from AED 999)
With an expert-curated collection of statement pieces, ACE is set to bring unparalleled comfort to Ramadan late nights, through modern Majlis sets, ottomans, gazebos and the coziest cushions designed to add a traditional accent.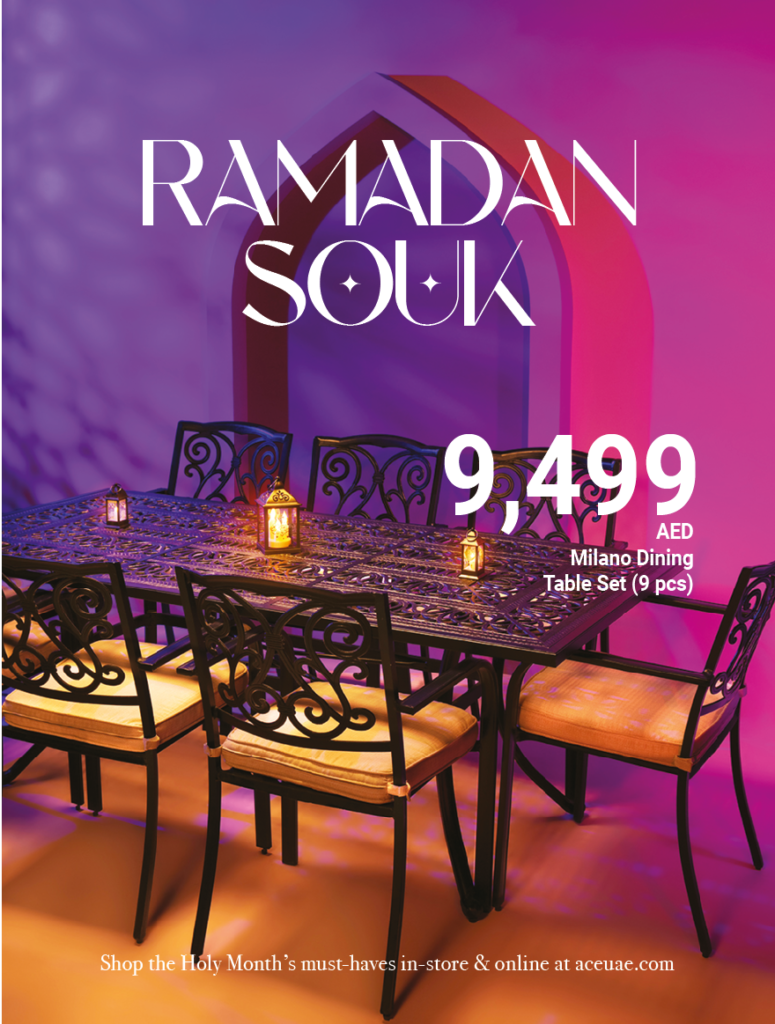 Give your home a new identity with ACE's décor, lighting, and gifting selection (starting from AED 5)
Find more than 500 products including a range of stylish mirrors, ornate trays and platters, tasteful side tables, rustic baskets, prayer mats, rugs, and several other creative options. To create the perfect ambiance, customers can shop Arabesque lanterns, pillar candles, fragrant tealights, and decorative string lighting for indoor and outdoor spaces from the lighting collection. .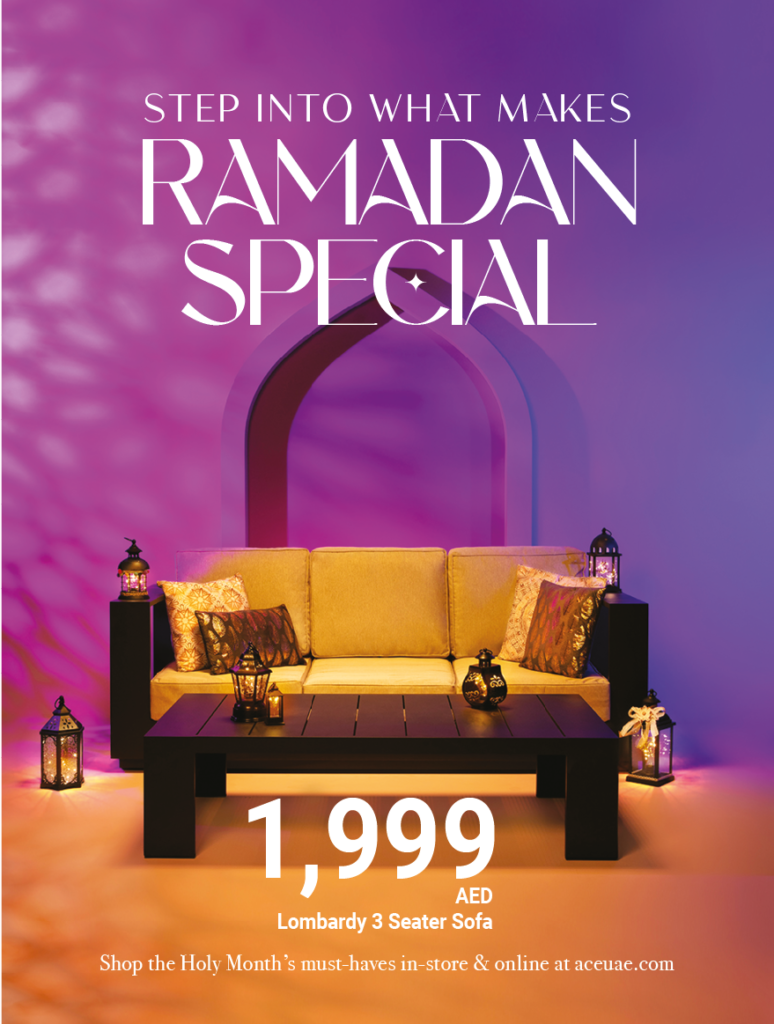 ACE marks the season of giving with a month full of Blue Rewards offers
Al-Futtaim's renowned Blue Rewards loyalty program is hosting exciting deals throughout the month of March. Members shopping at ACE in the UAE can enjoy 25% off Solis coffee machines, 20% off artificial plants, 10% off shading, and 10% cashback on Jotun paints till March 31st. ACE will also be running other exciting in-store & online offers in April on the Ramadan collection. To explore the Ramadan 2022 collection, please visit any of ACE's stores across the UAE or shop online at www.aceuae.com