Sharaf Retail, a prominent retail conglomerate in the UAE, continues to make waves in the lifestyle market with the opening of its 12th store of the popular Australian-born brand, Cotton On, at Ibn Battuta Mall. The new store, spanning an impressive 3317.14 sqft, reflects the group's expansion strategy across the region, solidifying Cotton On's presence in the Middle East and Far East.
Cotton On, a global fashion and lifestyle brand, is known for its on-trend clothing, accessories, and homeware for men, women, and children. The newest location at Ibn Battuta Mall offers a diverse range of outfits suitable for all activities. Whether you need activewear for a quick run, stylish denim, a chic dress, or swimwear, Cotton On has you covered.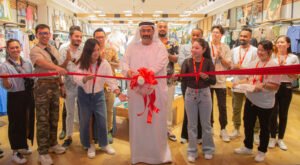 Founded in Geelong, Australia in 1991, Cotton On has gained international recognition for its affordability, diversity, and commitment to empowering individuals to express their unique style. The brand has become a go-to destination for fashion-forward shoppers who want to make their mark on the world.
With the opening of its 12th store in the UAE, Cotton On continues to expand its reach and bring its distinctive blend of fashion and lifestyle to a growing customer base. The new store at Ibn Battuta Mall promises an immersive experience, showcasing the brand's signature range of clothing, accessories, and homeware.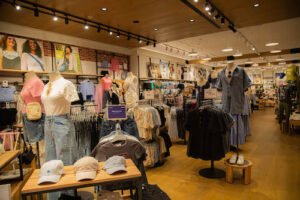 Yasser Sharaf, Vice President of Retail, Hospitality, Industry, and Financial Services at Sharaf Group, expressed his enthusiasm about the opening of Cotton On's latest store, specifically within the vibrant Ibn Battuta Mall. He stated, "We are delighted to announce the arrival of Cotton On's newest location, bringing affordable, trendy fashion and lifestyle products that inspire individuals to embrace their uniqueness. We strongly believe that our new store in the Ibn Battuta Mall will enrich the retail scene in Dubai, and we eagerly await the opportunity for customers to experience it firsthand."
Sharaf Retail is rapidly expanding its presence across the Middle East and Far East, having opened eight stores in the last 12 months across all its brands in countries such as Malaysia, Indonesia, UAE, Bahrain, and Oman. With its expertise in retail development, brand building, and seamless customer experiences across multiple touchpoints, Sharaf Retail is dedicated to providing exceptional shopping experiences.
Instagram: @cottonon_middleeast