A fashion revolution has arrived in Dubai, and its name is Botsi. This distinctive fashion label, founded by Victoria Bahl, is not just a brand; it's a movement, a celebration of individuality, and a commitment to empower and inspire. With an exquisite collection of statement pieces, Botsi is breathing new life into the world of ready-to-wear fashion, offering a selection of trendy and majestic skirts, dresses, blouses, and more.
Botsi's journey began with an exclusive launch event at the iconic Parisian restaurant, Josette, in the heart of the prestigious Dubai International Financial Centre (DIFC). This event marked the dawn of a fashion transformation, as Botsi's creations were unveiled to an enthusiastic crowd of fashion enthusiasts. It set the stage for what promises to be a groundbreaking approach to fashion.
Drawing inspiration from the timeless allure of Paris, Botsi's Summer Collection is a tribute to the city of lights. It blends chic, contemporary designs with a touch of trendiness, ensuring that wearers experience the pinnacle of style and comfort. Each piece is a masterpiece, meticulously crafted to embody timeless elegance.
The grand launch of Botsi's Petra Inspiration collection in November 2023 offers a sneak peek into the brand's exciting vision for the future. Botsi is committed to innovation and boldness and plans to expand its presence worldwide, always staying at the forefront of fashion trends, ensuring top-notch quality and service for its customers.
What truly sets Botsi apart is its unique face print, a signature feature created by the talented artist Lidiia Dresch-Pyshna. This distinctive print features a fusion of different characters in faces, meticulously drawn in a photorealistic manner, seamlessly merged with a striking leopard print. The selection of colors defies predictability and reinforces the message of individuality, creating an exceptional design that speaks volumes.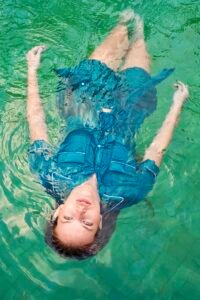 At its core, Botsi is a celebration of women, embracing their inner strength, femininity, and individuality. The brand stands for boldness, excitement, and resistance while remaining true to modesty. Committed to responsible production, Botsi uses comfortable, natural fabrics that allow self-expression and prioritize loyalty in its mission. Botsi is even working on a unisex line to represent rebellion and independence, expanding its horizons further.
Born and developed in Dubai, Botsi is not just a fashion brand; it's an experience. With Parisian sophistication and a unique flair, Botsi celebrates the exceptional, the distinctive, and the unmissable. Each collection is meticulously crafted to embody absolute uniqueness, capturing the shifting moods from vibrant days to unforgettable nights. Rooted in artistry and innovation, Botsi transcends the ordinary, leaving an indelible mark on memories.
Botsi is poised to redefine fashion in Dubai and beyond, offering a fresh perspective and a touch of Parisian elegance to wardrobes around the world.
Instagram: @botsiofficial
Visit the Website for more details.