As the summer heat gradually gives way to cooler temperatures, and the world starts gearing up for the bustling autumn season, there's a serene haven awaiting you at ME Dubai. This extraordinary hotel, a creation by the legendary Zaha Hadid, beckons you to pause and rejuvenate as you prepare to embrace the busyness of the months ahead.
Imagine a place where tranquility reigns supreme, where the stresses of everyday life melt away, and you are cocooned in pure relaxation. That place is Wellness by ME Spa at ME Dubai. It's not just a spa; it's a journey into serenity, a chance to recharge and reconnect with yourself.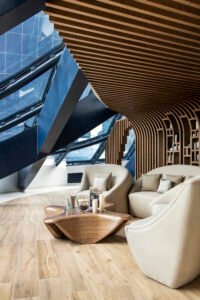 Picture this: You're lying on a massage table, and skilled therapists work their magic to release every bit of tension from your body. That's the magic of the Therapeutic Dry and Oil Deep Stretching Massage at ME Dubai. It's not just about soothing muscles; it's about renewing your spirit. It's the perfect antidote to the hustle and bustle of life.
If you seek a different kind of rejuvenation, the 60-minute Royal Thai massage is a treasure waiting to be discovered. This ancient technique, renowned for its revitalizing effects and ability to enhance flexibility, is your passport to a harmonious body and mind. Let the centuries-old wisdom of Thai massage restore your vitality.
As if the pampering couldn't get any better, ME Dubai has a delightful surprise in store for you. For a limited time, you have the freedom to choose a complimentary 30-minute add-on to enhance your spa experience. Make it uniquely yours, and let the spa adapt to your preferences.
Your journey to well-being doesn't end with your spa treatment. ME Dubai invites you to unwind by the pristine pool, indulge in the restorative sauna, and perhaps get in a workout at the gym. These are all included in your package, ensuring that your visit is a holistic wellness experience.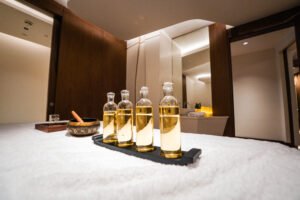 Tucked away in the heart of vibrant Business Bay, ME Dubai is a hidden gem. It's an oasis of calm amid the bustling energy of the city. Whether you're seeking a peaceful escape or a complete rejuvenation, Wellness by ME is your sanctuary.
In a world that often feels like it's on fast-forward, take a moment for yourself. Dive into the serenity of Wellness by ME Spa at ME Dubai. It's not just an escape; it's a journey to wellness, a pause for your soul. Don't let this opportunity for tranquility slip away in the heart of Dubai!
Contact Details: Call 04 5252500 or spa.me.dubai@melia.com.
Visit the Website for more details.