The brainchild of Insiya – a mother, a momo lover and a physiotherapist; Muma's Momo's has been taking Dubai by storm! The Momo manufacturers are applauded for their commitment to hygiene and freshness.
Muma's Momo's was established a year and a half ago when Inisya was pregnant with her 2nd child during the COVID days. As COVID forced Insiya to take a break from her physiotherapist role, she started thinking of alternatives. Bringing together her love for food and her kids, the mom-to-be came up with Mumma Momos.
"Momos occupy a very special part in my heart as I have spent a lot of time in India – where momo was a very staple food and it was also like a date night food for my husband and myself. We used to get momos with the little pocket money we had back then."
As the name rightly suggest – Muma's Momo's makes very 'kid-friendly' momos. The momos created by the team have a unique pastry consistency that makes it very soft and keeps them fresh for a longer time! The frozen momos from Muma's Momo's has a general shelf life of 1 year; which is quite high compared to most other frozen alternatives!
If you have a specific taste or filling preference, you can also get custom momos from them, with super fast delivery! All you need to do then is steam them and feast on some deliciousness. They also do LIVE dimsum bar setups where you can choose your flavor.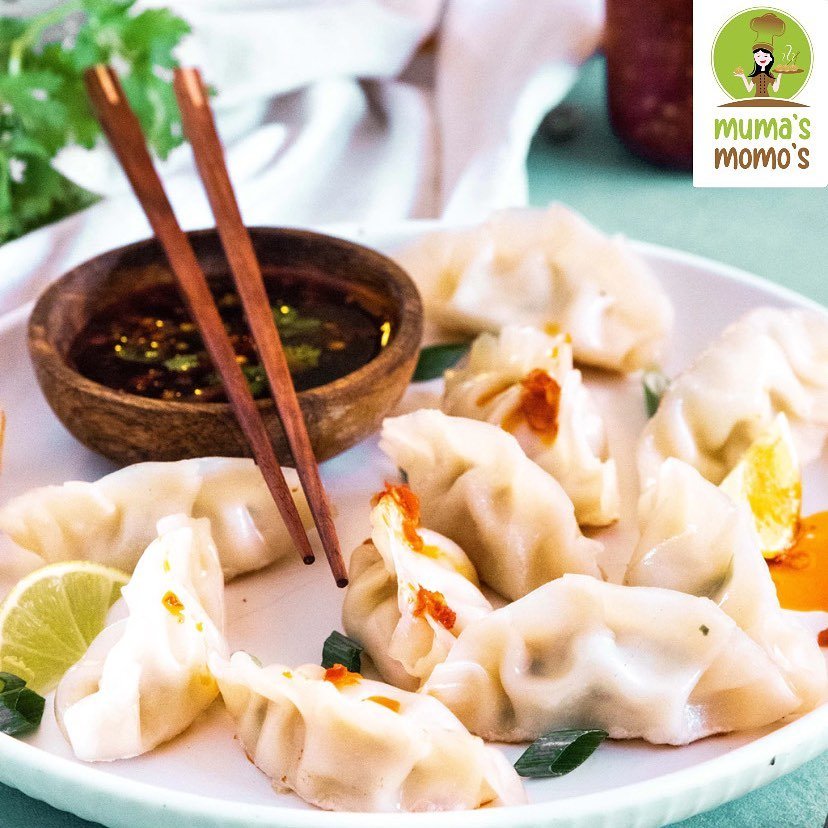 Muma's Momo's has 2 outlets – a Permanent outlet in Lulu, Al Barsha in the food court and a temporary kiosk at the Street Food festival in Burjuman Mall.
'Cooking is like love for me, you enter it with all you have got or you don't enter it at all'. And Insiya surely brought all her love to Muma's Momo's, making it a huge success across Dubai. Have you tried their momos yet? For more information or to contact Muma's Momo's, please visit https://www.instagram.com/mumas.momos/.