Dubai's beloved Greek restaurant, El Greco, has announced the launch of their new breakfast menu that promises to take guests on a gastronomic adventure. The new breakfast menu features a wide range of delicious and nourishing morning meals, available every day from 10 am – 2 pm. El Greco's breakfast menu serves an authentic taste of Mediterranean fusion cuisine that deeply satisfies the palate and warms the heart.
The menu features El Greco's incredible fan favourites such as the English Breakfast, which is prepared Greek-style and served with two eggs cooked to perfection, baked beans, crunchy hash browns, crispy beef bacon, sausages, baked tomato, and a mug of steaming hot coffee of choice. For those who love avocados, the avocado and fried egg on sourdough toast served with homemade avocado salsa, boiled eggs, and salad makes for a perfect breakfast.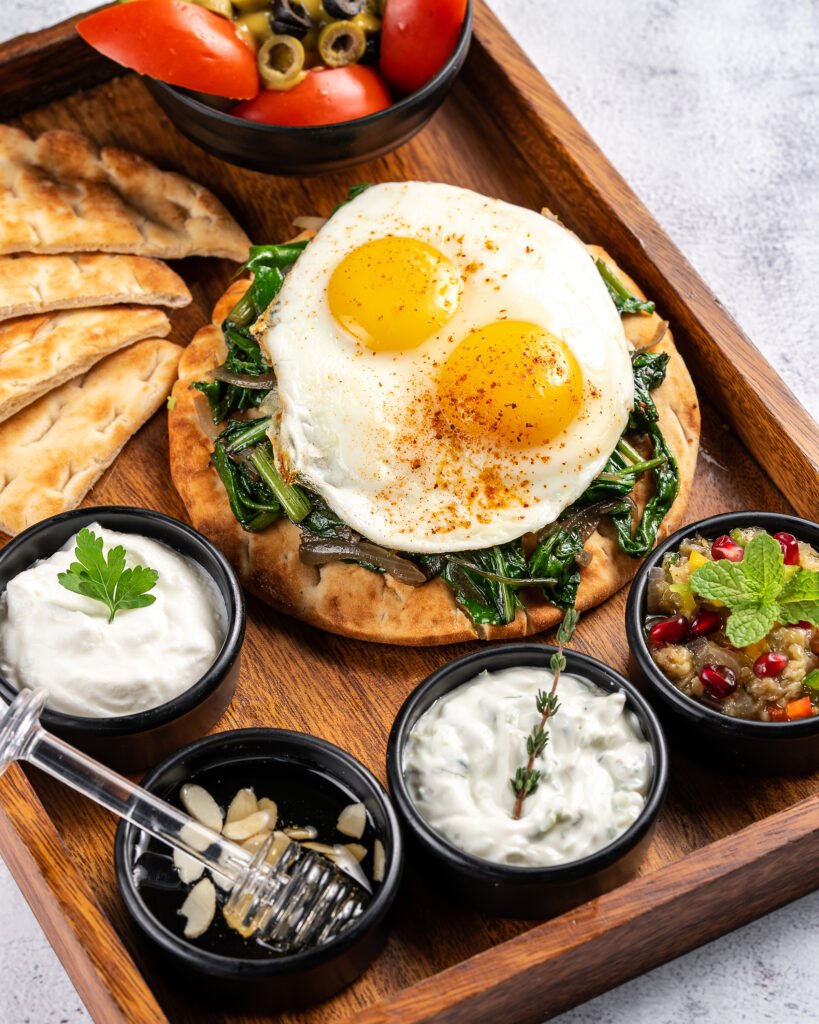 The BreaEggfast, fit for royalty, is made with eggs cooked in guests' preferred way, served on a bed of spinach spread and accompanied with sausages, mouthwatering tzatziki, creamy and health-boosting eggplant dip, beef bacon, Greek yoghurt, fresh greens, and pita bread.
Sweet tooths will be satisfied with El Greco's signature Yogurt Bowl that comes dressed in roasted hazelnut, strawberry, and pomegranate and is drizzled with honey to offer that perfect sweet and savoury flavour. Its Greek-inspired muesli is also crafted to perfection with Greek yoghurt and delicious layers of oats mixed with berries and fresh pomegranate seeds and promises to start the day on a refreshing note.
El Greco's breakfast menu is a fusion of traditional Greek-inspired recipes and modern flavors, made with a lot of heart. Check out their full menu online, or visit their beachside location for unforgettable food and upbeat vibes. Don't miss out on this Greekin' Delicious experience!
Time: Every day, 10 AM- 2 PM
Location: Laguna WaterPark – La mer Central, Near – Jumeirah – Dubai
Contact Details: 04 376 5666
Instagram: @elgrecouae