HERE-O Donuts loves chocolate, and we know that the great city of Dubai loves chocolate too. In celebration of this shared love, HERE-O Donuts is launching 'Here-O and The Chocolate Factory' – a month-long celebration with Limited Edition chocolate donuts. There is Super Choc-O, White Choc-O and Triple Choc-O. These Choc-o-latey donuts will be available individually or together in the Cheeky Choc-O box.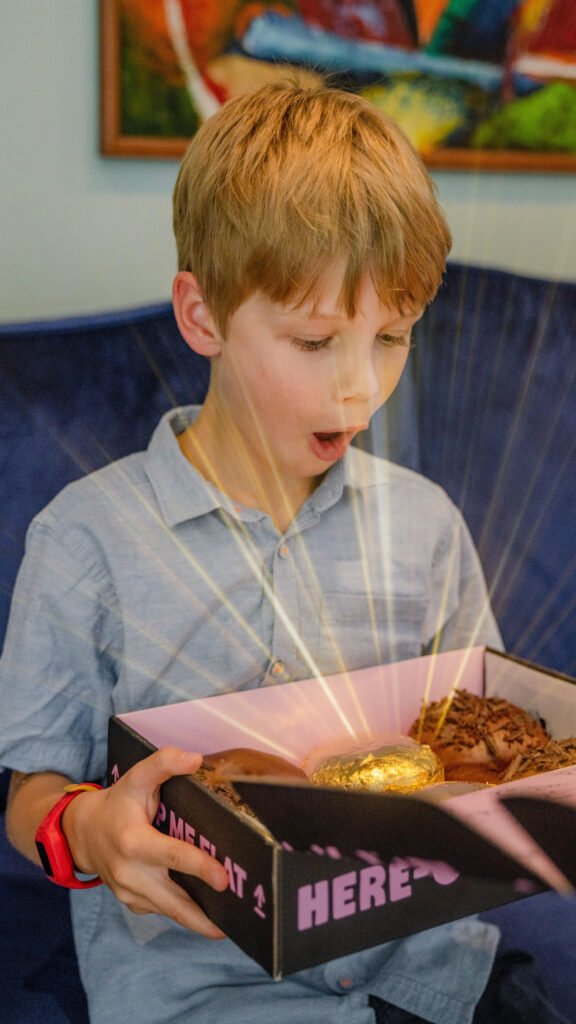 But it gets better and sweeter… you stand a chance to win a limited-edition box set – with a golden surprise! In honour of the iconic movie, throughout the month of May four lucky HERE-O customers will win the golden donut and free donuts for a whole year.  
 How does it work, you ask? 
 Customers must order a Cheeky Choc-O Donut box of six to have the chance of winning. Once a week, throughout May, the HERE-O Donuts team will choose a random order and change the White Choc-O for a Gold Leaf Donut. The lucky winners will be in donut heaven for a full year! The lucky one who receives a Golden donut in a Cheeky Choc-O Box of 6 will receive a full-years' supply, gifted a "Box of 6 Donuts" of their choice every month for 12 months.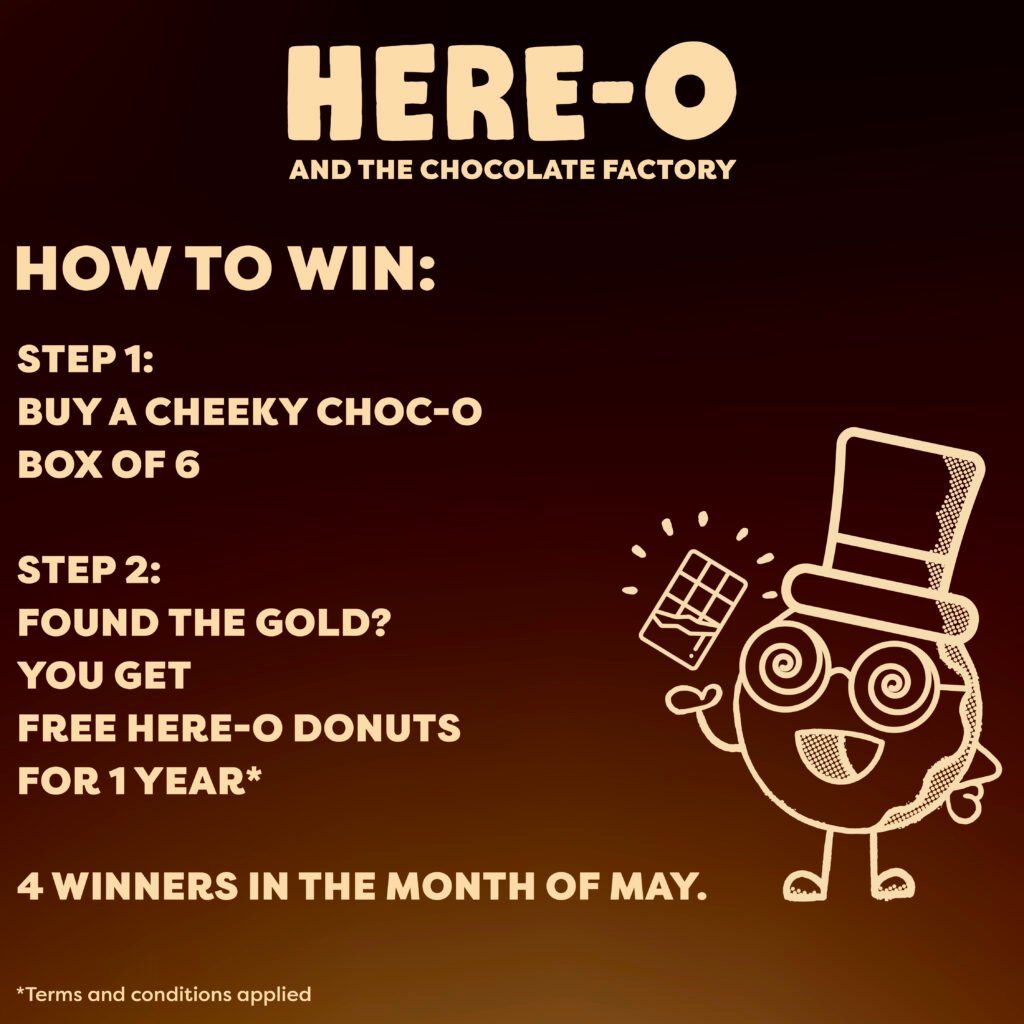 Matthew Firth from HERE-O Donuts states, "The Limited-Edition Chocolate Donuts is our ode to the iconic movie and HERE-O donut lovers. We know that the delectable flavours of our recent creation will make you come back for more. But we also amped up the sweetness by offering our customers a chance to win the grand prize of receiving a full-year's supply of HERE-O Donuts!" 
Customers can purchase the Cheeky Choc-O Box in boxes of 3 (45 AED) and 6 (65 AED). The Limited-Edition chocolate donuts are available only in the month of May. Grab yours while you can! 
To know more, visit https://hereodonuts.com/