IMG Worlds of Adventure, Dubai's largest mega-themed indoor amusement destination is getting ready for 31 days of spook, fright and fun. This October, the 1.5 million square feet of fully air-conditioned park with 6 epic zones will be the playground to meet the undead and oversee varied forms of eerie activities and entertainment.
Guests will get a chance to view Phantoms on a bike and the field of Skeleton Air Dancers or take a pic with Rocking Skeleton Crew! With a chance to witness unnerving-themed entertainment, visitors can also roam through the Mini Halloween Towns, lose way in the Haunted Alleys, shop at the Scary Souks, pick Spooky Zodiac, try the Coffin Vault and listen to the chimes of Doomsday Clock or click Insta shots to eternity.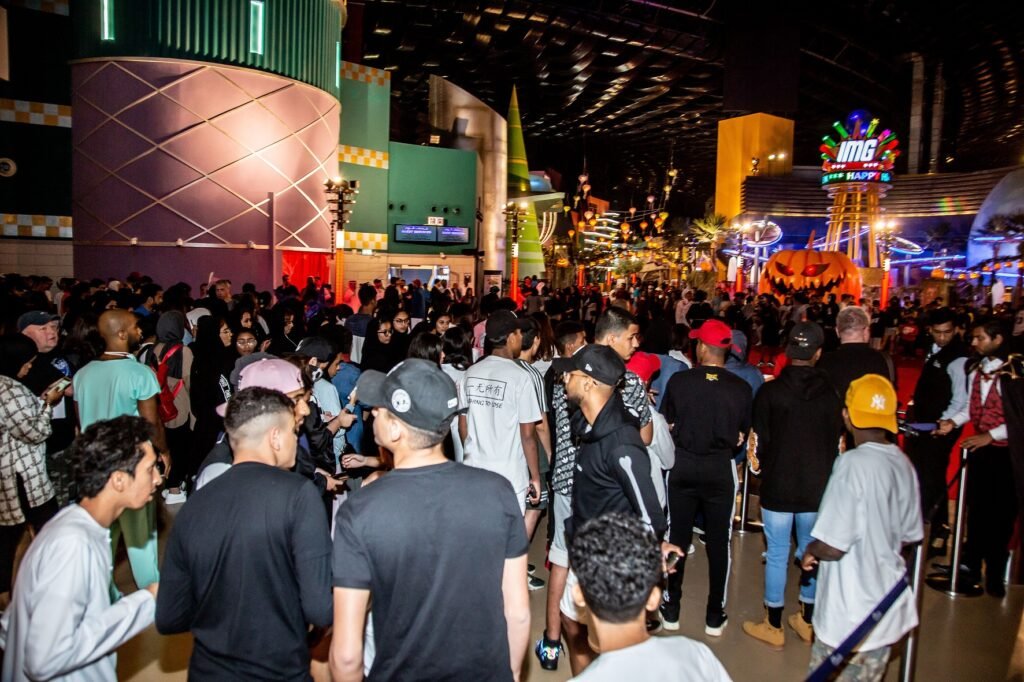 That's not all, guests can buy tickets from the wicked ghouls for a bit of ghoulish fun! It's family friendly too with lots of tricks and treat hunts for little ones. Don't miss the scary face painting, wicked slime mash and let little tots hunt for hidden treats.
For those with a little more grit, the Dark Maze is perfect! The highlight here is the torture chamber- it's not for the weaklings though. Another freaky fun activity is dining with the dead. Beware of what's on the plate though and who's the neighbor!
Offering non-stop frights and chills, another highlight of SPOOKTOBER is the surprise event every week, so visitors will have an opportunity to keep coming back every week to check out the new highlights.
Festival of Fright, IMG's Annual Halloween Bash will be on the 29th of October at 8 PM and IMG welcomes guests to bewitch their friends and ring in the witching hour with DJ Badir and DJ Bliss. They can don their daring dancing gear, for there is a costume contest to win and dance to the haunting tunes of the netherworld.