Buy One Get One Offer On Weekends
Escape From The Ordinary
Joe's Backyard, the neighborhood barbecue hangout at Holiday Inn Dubai Festival City, celebrates the last days of summer with a "Buy One Get One offer".Joe's philosophy is simple: "HAVE FUN, ENJOY YOUR LIFE, FUEL UP!"
With the weather finally getting cooler, Joe's Backyard serves as the ideal venue for an afternoon till late evening get-together with families and friends while indulging in tasty flame-grilled dishes and exciting beverages created by the team's mixologist. Joe's Backyard aims to "Bring people together for the love of #BBQ"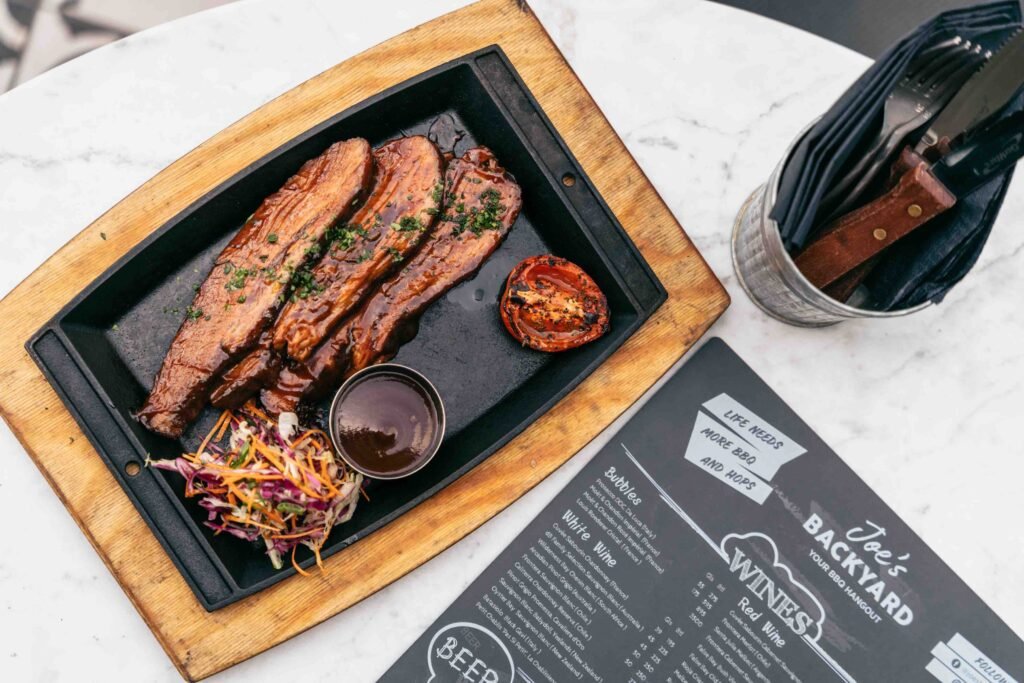 Catalogue To Fuel Up Your Life
Packages start from Dhs275 per person offering "One dish from the starter, Main, and Dessert menu and Three hours of unlimited selected house beverages." The weekend begins with the Caribbean Night Dinner on Thursday from 9:00 pm onwards. On Friday and Saturday, guests can choose to dine in the afternoon or the evening, with the Friday Brunch starting at 1:30 pm to 4:00 pm and 8:00 pm to 11:00 pm. The Hubble Bubble Brunch on Saturday begins at 2:00 pm to 5:00 pm or from 8:00 pm to 11:00 pm.
"Entertainment is provided by the resident DJs who play a mix of music to delight residents and visitors chilling on the weekend."
It is located on the 19th floor, book your table inside or at the terrace, where the fantastic views of the Dubai Creek add to fabulous weekend dining.
For reservations, email reservations@joebackyard.com or call 055 709 4509.
What: End of Summer at Joe's Backyard
When: Until the end of October 2021
Timings: Thursday – 9:00pm – 12:00am
Friday – 1:30pm to 4:30pm and 8:00pm to 11:00pm
Saturday – 2:00pm to 5:00pm and 8:00pm to 11:00pm
Price:
AED 280 per person including Three courses and Unlimited selected house beverages (Thursday)
AED275 per person including three courses and unlimited selected house beverages (Friday)
AED 395 per person including unlimited selected food plus unlimited selected premium beverages draught beers and Prosecco (Friday)
AED 395 per person including three courses and unlimited selected beverages (Saturday)