In partnership with Ariel, Tide and Bonux, UAE based multinational conglomerate, LuLu Group International successfully bagged the Guinness World Record of the largest mosaic flag made from packaged goods to commemorate the UAE's golden jubilee earlier today at LuLu Hypermarket's parking lot in Al Barsha. The 73.14 m² four-colored flag was created with 4,500 Ariel, Tide and Bonux products.
Both LuLu Group and P&G have had a prominent and longstanding presence in the UAE, during which they have contributed immensely to the development of the community. During the event, Fabric Care Vice President at Procter and Gamble Middle East Ramy Tarshouby and James Varghese, LuLu Group Regional Director on behalf of LuLu Group International made the record-breaking announcement and received the certificate from a Guinness World Record representative in the presence of members from the media, social media, and UAE community.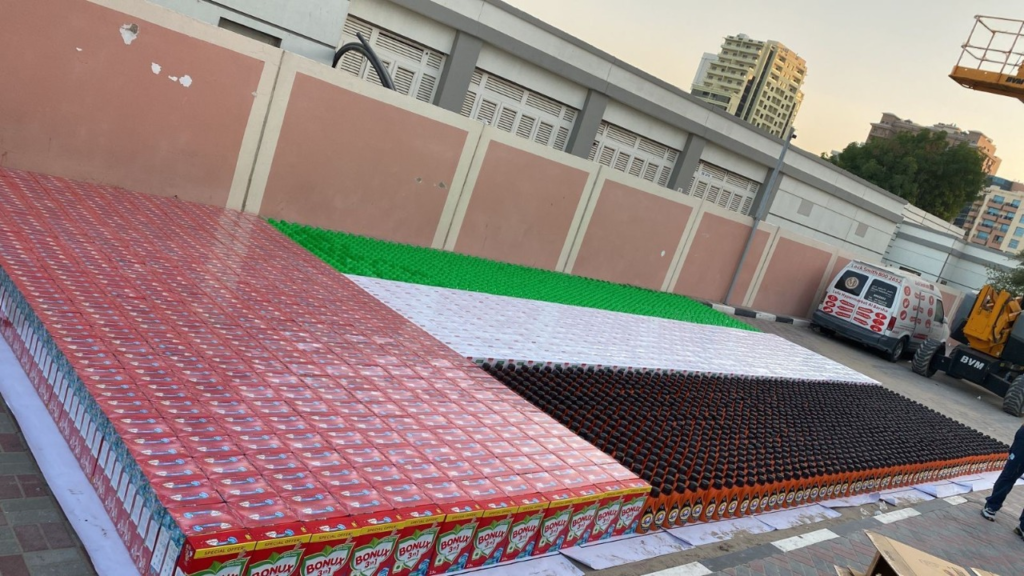 Tarshouby, said: "Today's humble achievement is to simply celebrate and pay tribute to a country known to shatter world records and redefine the impossible. The UAE has always supported the growth of P&G and we are forever grateful to the leaders of this nation. We wish the UAE and its people a happy 50th National Day."
This initiative marks another milestone in the country's long history of Guinness World Records, which currently boasts more than four hundred.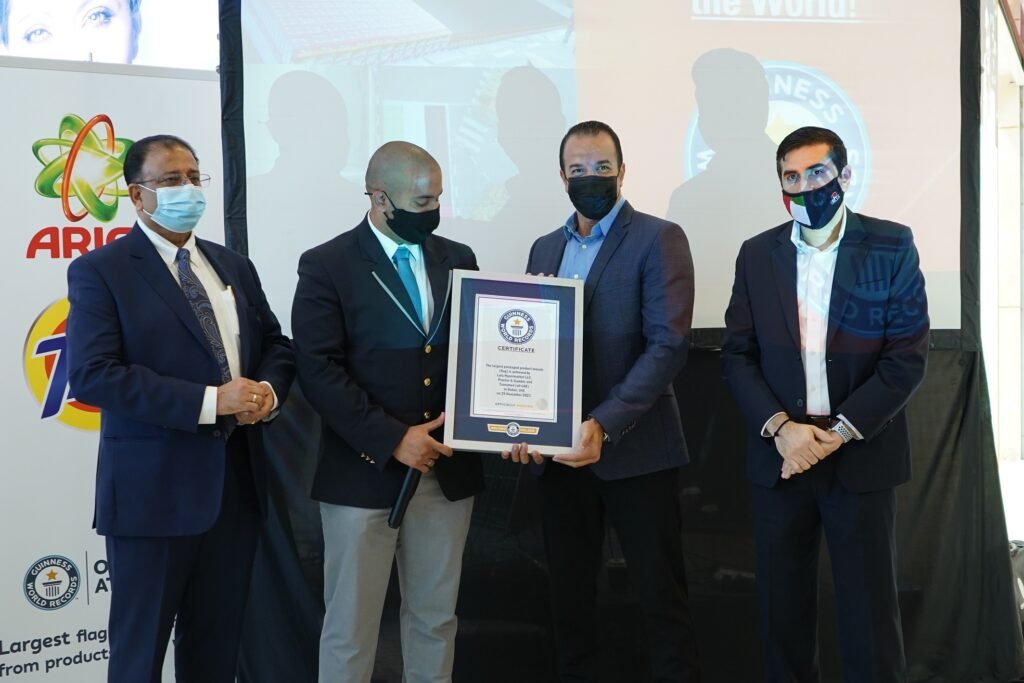 Offers To Celebrate the World Record
To celebrate the achievement, Lulu Hypermarket in Al Barsha will gift the first 50 shoppers buying Ariel, Tide and Bonux products on National Day, Thursday, 2 Dec. 2021, a year's supply of laundry products from P&G.
Additionally, anyone who spends AED 50 on the National Day at LuLu Hypermarket in Al Barsha will bag a free pack of Tide or Ariel Pods.