"Dubai's Chicest Desert Experience Delights Diners with its New Dishes and Flavours"
Dubai, United Arab Emirates, 26 October 2021 – Sonara Camp launches its seasonal new menu this October, with delectable new dishes to excite and delight.
Executive Chef Franck Sanna has been hard at work behind the scenes to bring a fresh new menu to Sonara Camp this season. Classically trained in France, and has worked in Michelin-starred restaurants, Chef Franck brings a taste of the Mediterranean to the Middle East with his fusion creations.
Diners' culinary journey begins with the far-from-humble array of appetizers, featuring dishes such as the bite-sized 'Cromesquis' made with local Al Ain potatoes, drizzled with a tangy emulsion and the 'Ktipiti feta dip with roasted pita bread and organic crudites'.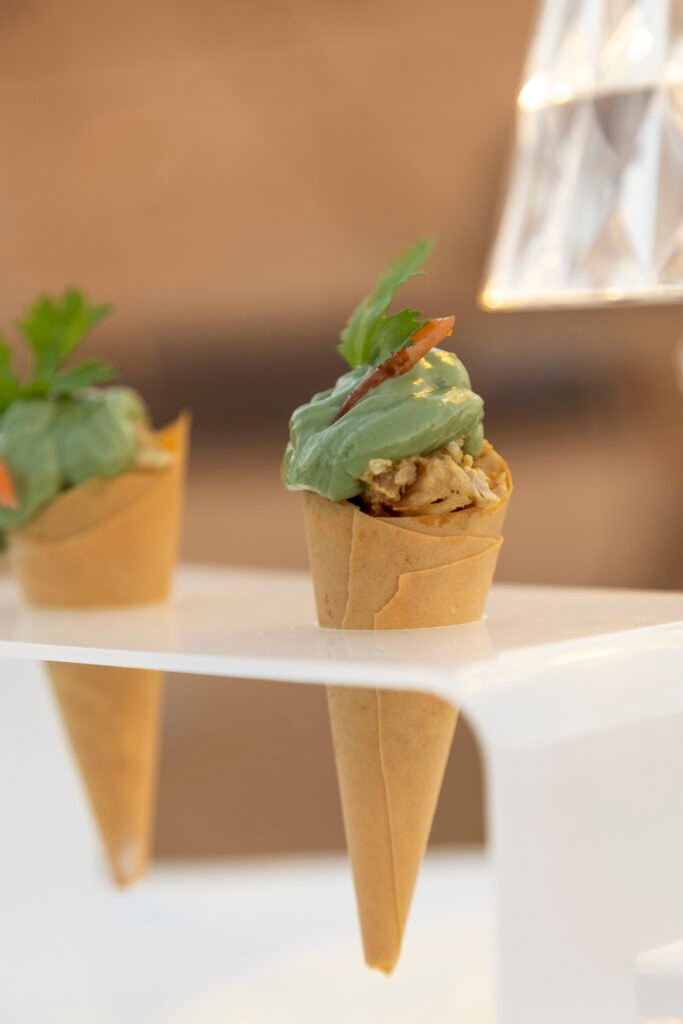 On to the starters, where menu highlights include dishes such as the 'Succulent pulled shoulder of lamb & Raz el Hannout, Oriental condiments and Markouk Saj bread' and the ever so refreshing 'Chilled zucchini veloute with fresh ginger and lime'.
Highlights of the Dishes
The star of the show has to be the Sonara Camp Barbecue. Mains such as the 'Slow cooked Umm Al Quwain Hamour fish with roasted almonds, light citrus cream and pesto sauce' and 'Black Angus Striploin and black pepper sauce' are cooked over the coals, their delicate aromas drifting through the camp.
Sonara's side dishes are stars in their own right, with the 'Sicilian Caponata' shining brightly. The essence of Middle Eastern – Mediterranean fusion, with eggplant, celeriac, pine nuts, and green olives. 'Crunchy potatoes with thyme salt' are locally sourced, a common theme throughout Sonara Camp's ethos with sustainability at its core.
Price per person is AED860 for adults and AED380 for children aged 6 and over which includes food, non-alcoholic beverages, and activities, with pick up from the desert meeting point by camel or SUV. Sonara Camp features a licensed bar and table service with an array of grapes, hops, and cocktails on offer. A private chauffeur service from guests' homes is also available, as is the option to book a private lounge within the camp.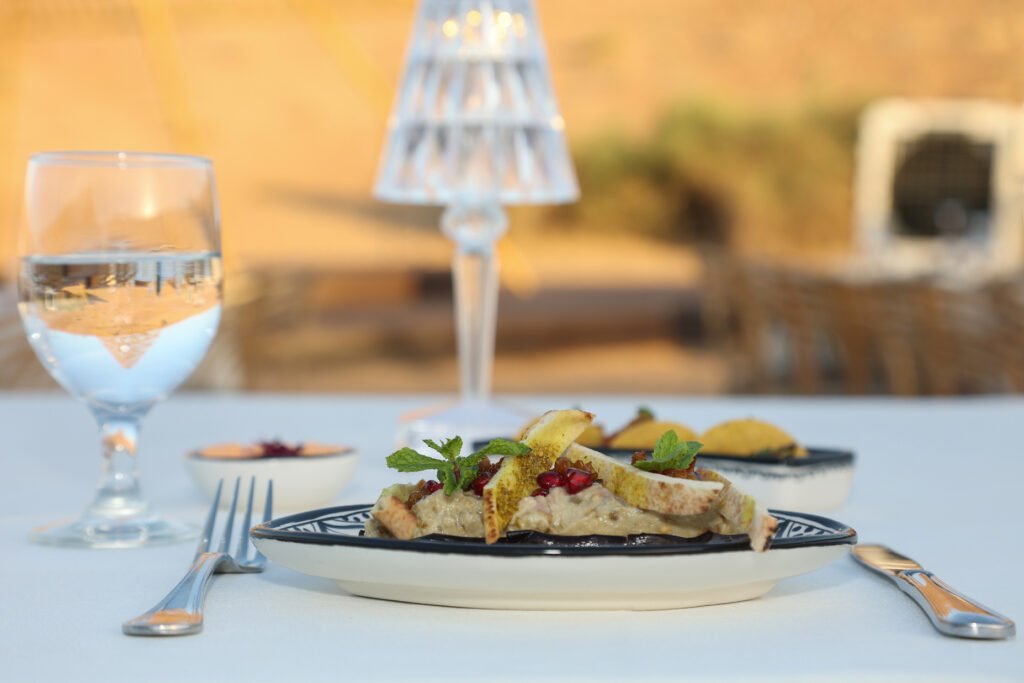 About Sonara Camp
A unique restaurant and dining experience nestled in the heart of Dubai Conservation. Opened in November 2019 Sonara Camp is a one-of-a-kind dessert restaurant that offers a delicious fine dining and beverage menu that can be enjoyed whilst watching on as the carefully curated entertainment plays out in the beautiful Arabian Desert.  With activities and entertainment for every age, get ready for an unforgettable journey to the Dubai Desert Conservation Reserve, the home of hundreds of oryxes and gazelles.  The authentic camp is eco-friendly and sustainable with a core belief in sourcing ethical products and materials. They use solar energy and have a zero-waste policy.
For Booking :-
Website – https://www.nara.ae/sonara/book/
Instagram – Sonara_Camp