Excitement is brewing in the world of pop culture enthusiasts as the Middle East Film & Comic Con (MEFCC) has unveiled a jaw-dropping surprise for its 2024 edition. Prepare to be starstruck as the region's largest pop culture festival welcomes the artistic genius behind Marvel, Star Wars, Batman, X-Men, and more – none other than the Filipino artist Stephen Segovia. Hold onto your capes; this is going to be epic!
Stephen Segovia's artistic journey began at the tender age of 16 when he took the comic book world by storm. His illustrations for DC Comics, featuring iconic characters like Superman and Red Hood, swiftly catapulted him into the league of hot new talents in the industry. But that's not all – Stephen is currently collaborating with Todd McFarlane on "The Scorched," an ongoing team book that brings together the legendary characters from Spawn comics.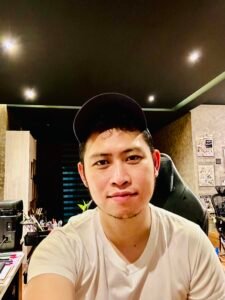 As the news of Stephen Segovia's appearance at MEFCC 2024 electrifies fans, there's more to add to the buzz. VIP tickets for the event are already on sale. Here's your chance to elevate your MEFCC experience to legendary status with three enticing tiers of VIP passes.
Ultimate VIP – This is the ultimate fan experience. Gain three-day VIP access, 10 Autograph or Photograph vouchers, a 30-minute encounter with your favorite celebrities, a dedicated fast track lane to Meet the Stars, and a bundle of exclusive privileges. All of this can be yours for AED 5,350.
Super VIP – For fans looking for an elevated experience without breaking the bank. This pass offers three-day VIP access, 4 Autograph or Photograph vouchers, a Super VIP swag bag loaded with exclusive merchandise, priority queues at Meet the Stars, and front-row seating at the Cine Club, among other exciting perks, for AED 2,500.
VIP Pass – Ideal for those who want a taste of the VIP treatment. With this pass, you get three-day VIP access, 1 Autograph or Photograph voucher, priority queues to purchase additional Meet the Stars vouchers, early access on Day 1, and several more privileges, all for AED 800.
All ticket options will be available soon, including general admission tickets at AED 145 for a one-day pass and AED 330 for a three-day pass. Whichever ticket you choose, get ready for an epic three days filled with your favorite stars and a vibrant community of fellow fans. The countdown to MEFCC 2024 has begun, and it's a journey you won't want to miss!
To find out more about MEFCC and to purchase VIP tickets now, visit www.mefcc.com.
Instagram: @mefcc