Summers heats calls for some special UV protection and gentle self care. We have you covered with some of the essentials you should definitely stock up on this Summer season!
Orly's Newest Halal-Certified, Tropical Color Range and Summer Nail Care Must-Haves
ORLY Bonder Base Coat: NailPro Reader's Choice Award Winner, ORLY Bonder, acts as a double-sided sticky tape with its unique rubberized formula holding lacquer to the nail's surface. Using cutting edge resin technology, the Bonder ensures improved lacquer adhesion for a long-lasting duration of up to two weeks, perfect for a busy summer. The iconic cap offers a comfortable grip to use with its soft brush for smooth finishes along the nail. Steps: Apply one coat as a base coat under an ORLY nail lacquer.Price: AED 55

ORLY BREATHABLE Treatment + Color: Choose a color from the newly-launched 'Island Hopping' Summer Breathable range. The Halal-Certified, Vegan, and Cruelty-Free range offers six stand-out vacation colors, and is the first-ever professional treatment and color nail polish that provides a breathable formula using a 600 bristle genius brush. Using new oxygen technology, the 1-step manicure allows for hydration balance in the nails, helping to stimulate nail growth and longer wear. Drenched with key ingredients including Argan Oil, Pro-Vitamin B5, and Vitamin C, the line offers an all-in-one formula containing the benefits of a treatment, base coat, color and topcoat in only one application.Steps: Apply a thin layer of the colour to a prepped nail for smooth, even coverage as a 1-step treatment and let dry. No basecoat or topcoat needed.Price: AED 60

ORLY Shining Armor Top Coat: Turning any color into a new dazzling shade, this knight in shining armor is an essential accessory for any vanity bag. To either use at home or bring to the salon, this long-wear topcoat is a shining and protective sealer to all mani-pedis. Without needing a lamp for gel polish, this Shining Armor topcoat is fast-drying and provides a brilliant finish for eye-catching nails. Steps: After using a choice of ORLY's nail polish, apply one coat of this topcoat to create longer-lasting nails.Price: AED 55
ORLY Argan Oil Cuticle Oil Drops: As a key step in the nail care process, the cuticles, are often overlooked. ORLY's Argan Oil Cuticle Oil Drops hydrates and softens the cuticle bed with a formulated rich blend of Argan Oil, Jojoba Oil, and Vitamin E. Completing the ultimate mani-pedi experience, the quenching drops will certainly help nourish and hydrate both the nails and cuticle beds to achieve healthy-looking hands in time for summer.Steps: Massage one drop of the oil onto the surrounding skin of bare or lacquered nails to nourish and condition the cuticles. Apply twice daily to maintain healthy nails and skin.
Price: AED 55
Goldwells New LightDimensions Range: Color With Care
It's safe to say that every brunette contemplates whether there is truth behind the saying "blondes have more fun" at least once in their lives, but with the thought of countless damaging salon trips and transition stages ahead, contemplation is usually the end of the road. If you've ever pondered following in Kim K's daring platinum blonde footsteps, or mimicking the iconic Marilyn Monroe, transform your hair with one quick trip to the salon with the power of Goldwell's newest innovation, the LightDimensions range.
Madi International, the Middle East's leading professional beauty and cosmetics powerhouse, is the official distributor of LightDimensions operating in the GCC & MENA region.The full range is now available at leading salons across the UAE just in time for summer!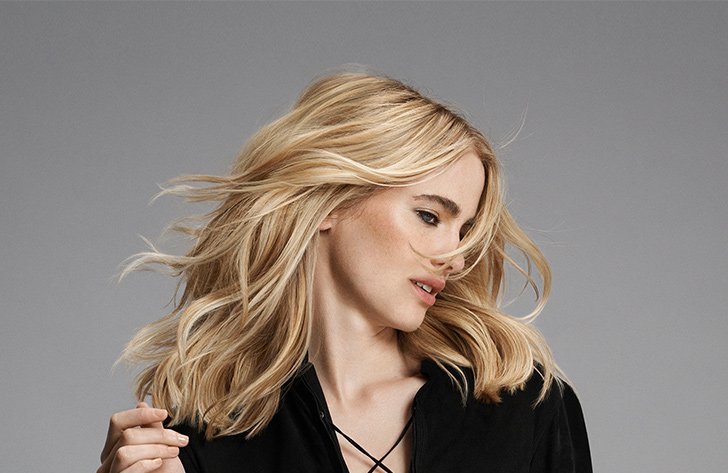 The Full Range Includes:
LIGHTDIMENSIONS SILKLIFT: For ultra shiny, smooth and soft locks, the range powerfully conditions the hair following an in-salon color lightening service. Through integrated IntraLipid Technology and SilkProteinComplex, the SilkLift range protects the damage barriers and replishinesses hydration.
LIGHTDIMENSIONS SILKLIFT CONTROL: For salon visits requiring a powerful lift and tone, the Control range offers the coolest results on natural or colored bases without the necessity for lengthy corrective toning and multiple salon trips. The range caters to hair colors requiring lifts from level one to seven, making the accessibility to controlled color correcting easier, and less damaging.
LIGHTDIMENSIONS OXYCUR PLATIN: Integrated with BondPro+ to protect the hair, Oxycur Platin offers state of the art lightening results with the most powerful lifting experience, taking color transformations to new heights.
K18: Clean Beauty Without The Compromise
Finding a hair mask that actually works can be challenging- but finding a vegan hair mask that actually works…now that's similar to finding a needle in a haystack.
The range includes two professional products for salon use, and one consumer product- the at home, Leave in Molecular Repair Hair Mask, set to transform your hair in just 4 minutes! The vegan brand is cruelty-free, free of sulfates, parabens, artificial colors, and sodium chloride.
Leave in Molecular Repair Hair Mask : 262 AED
Cruelty-Free, Handmade Beauty Products from LUSH Beauty
Indulge guilt-free into the world of handmade cosmetics from LUSH Beauty. They are one of the few plastic-free, cruelty-free, vegetarian brands in the region. Here are some of their products that you should look forward to: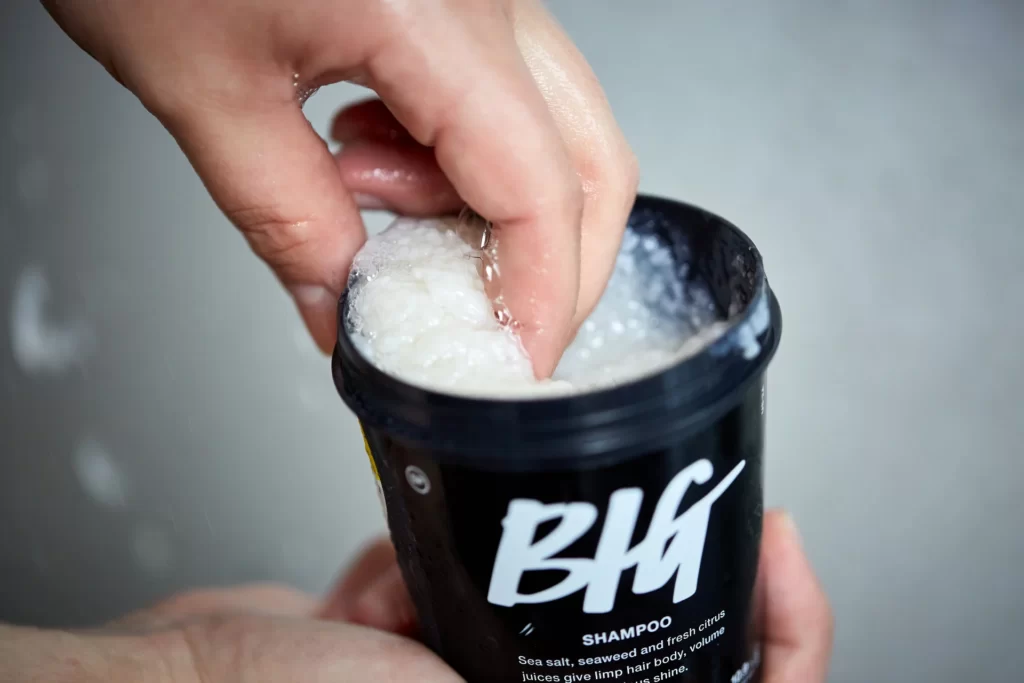 Bathbombs – Drop one of these handmade bath bombs into a hot relaxing bath for an explosion of colour and essential oils, or add a little bath fizz to your bath time.
Handmade Soaps and shower gels – Simply irresistible shower sudsers that will make wanting the leave the shower a little harder.
Shampoo and Conditioners – Liquid, solid & dry shampoos to help keep your tresses and scalp looking healthy. Wash and refresh with LUSH shampoos, cruelty free & against animal testing.
They also make lip care products, perfumes, mascara and other cruelty-free makeup, skincare and oral care! Go check them out here.