About Project Chai Wala – Project Chaiwala is a homegrown brand been around since 2017 in UAE.
It was started by 2 chai lovers – Ahmed Kazim and Justin Josephe, who understand the nostalgic charm of having a cup of chai with the people you love. Starting the day with a cup in hand, taking a break from work during midday, and with snacks in the evening is an essential ritual that needs to be cherished and maintained with the traditional recipes.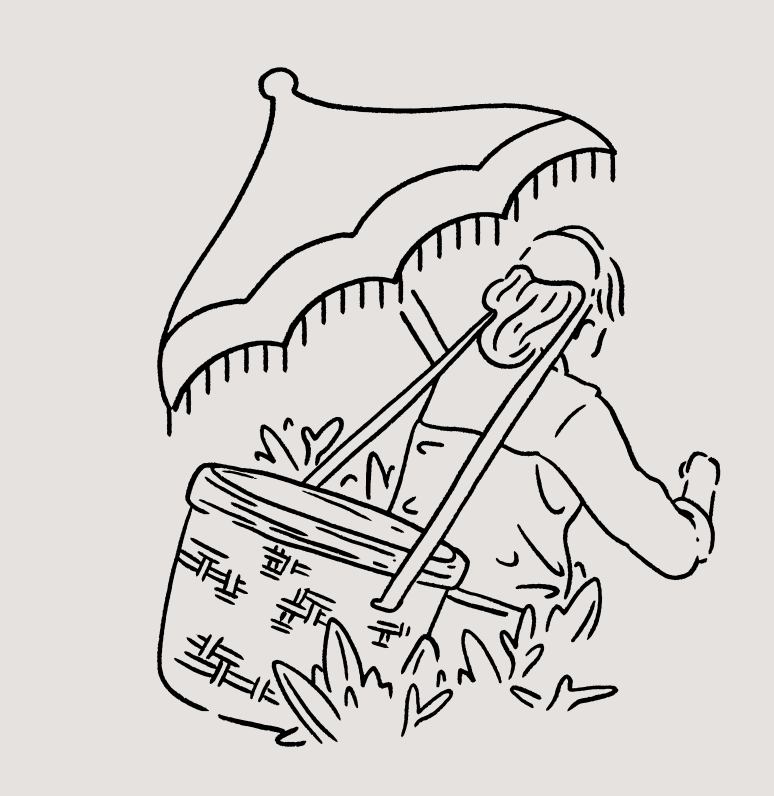 The brand ethically sources their organic loose leaf from Darjeeling (India).
Currently, they are running 6 outlets around the UAE. They also have a great collection of specially packed tea blends for purchase in the store – OG Karak, Magical Masala, Darjoolong, Mashallah Mint, GG Earl Grey, and Chamomile & Chill.
Project Chaiwala also serves Vegan Chai for chai lovers who want to refrain from consuming dairy products.


What to try –
The team visited one of their recently opened outlets in Timeout Market in Souk Al Bahar, next to Dubai Mall.
The outlet there is named "Two Leaves by Project Chaiwala".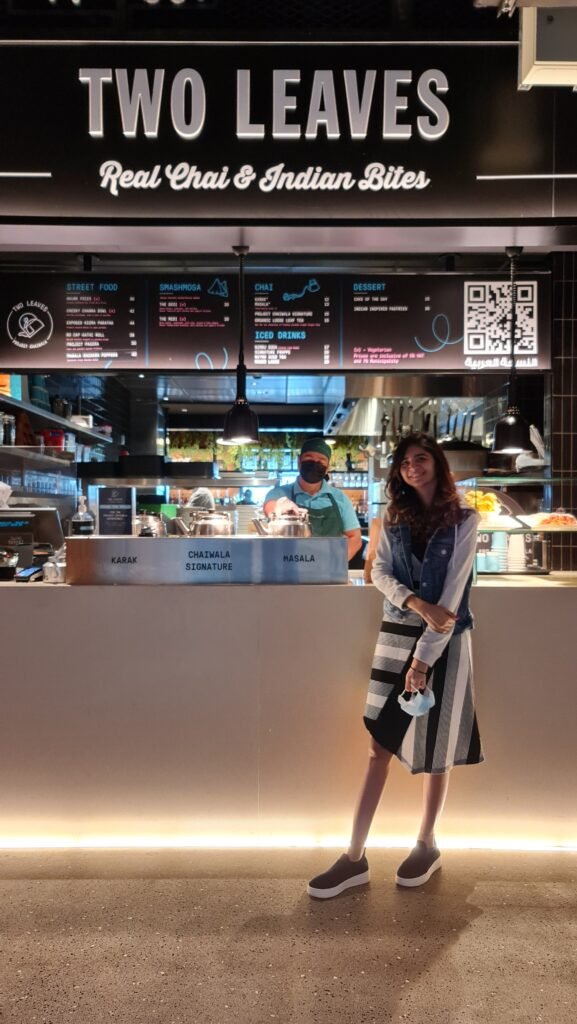 The menu is designed strategically to cover some of the mouth-watering dishes. It is an exclusive menu, wherein the dishes are only available in their Time Out Market branch
With various options for hot and iced teas, and in food items ranging from Indian street food to fusion street food, it's a great place to grab a bite with a cup of tea.
The outlet in Souk Al Bahar had quite a few options to try from. We went ahead and tried the best dishes suggested by the server there.
We tried Okuur Fries (Okra Fries), Exposed Keema Paratha Burrata, Masala Chicken Poppers, and The Desi Smashmosa [Project Chaiwala version of samosa chaat].
The best was the Okra fries with the perfect crunch and taste. Also their Exposed Keema Paratha Burrata came a close second.
We also tried their Nitro Iced Tea, Karak Chai, and Masala Chai. The refreshing Nitro Tea is just perfect for summer. It is so full of flavors that it is a must-try item of this place.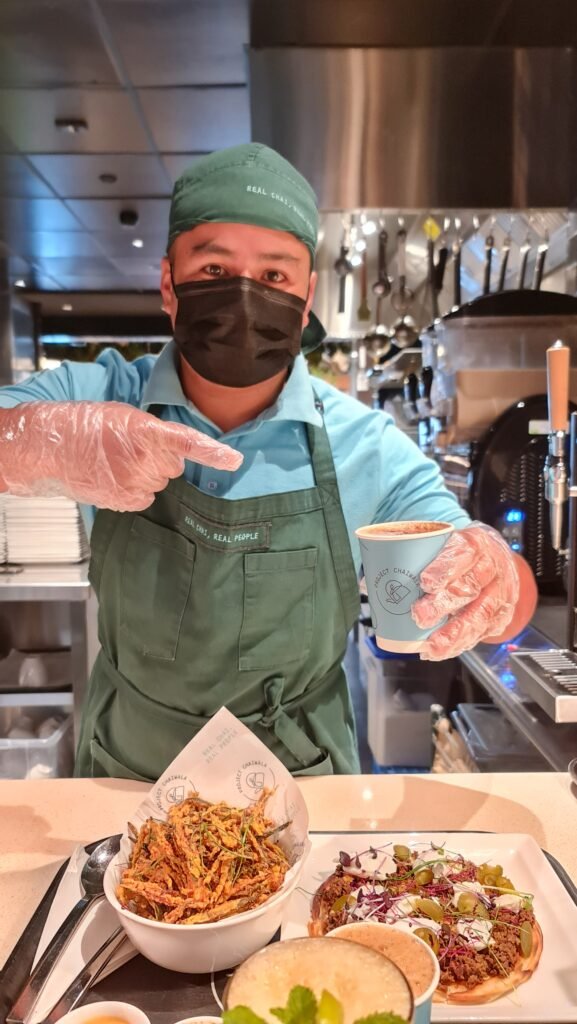 The style in which tea is served here reminds you of the roadside chai you get everywhere in India. Indians feeling homesick should check this place out for some nostalgic moments.
The staff is really friendly and well-trained with complete knowledge of the food they serve.
The staff is very entertaining. If you have some time to spare, make sure to watch the way they prepare the tea. It will make you appreciate the tea even more and make your experience a whole lot better. It is something you might want to post on your social media as well.
Extra details –
The brand has recently opened a new outlet in City Centre Al Zahia, Sharjah.
Their criminally underrated product is their Karak and Matcha soft serve that is only available on the weekends in their Cinema Akil [Al Serkal Avenue] and Ibn Battuta Mall branch.
It's one of the places you must try as it serves the best and very flavorful tea. Their food is to die for as well.
Extra Details –
Locations – Al Serkal Avenue, Ibn Battuta Mall, Dubai Media City, Time Out Market, DSO and City Centre Al Zahia
Cost for 2 – AED 85